If you were hurt because of another's negligent actions in Brooklyn, contact the office of Friedman, Levy, Goldfarb & Green, P.C for expert legal advice. We are a full-service personal injury law firm that is deeply committed to client success. Whether you were injured in a car crash, a motorcycle accident, or because of a negligent healthcare professional, our legal team can safeguard your rights.
Speak to a trusted personal injury lawyer in Brooklyn about the merits of your case. The initial consultation is free, and if you decide to retain our services, there are no upfront fees. Leveraging decades of litigation and courtroom expertise and broad knowledge of personal injury law, our attorneys help victims secure the financial help they need to recover and move forward in life.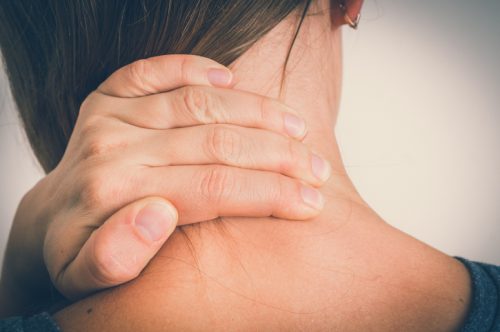 Brooklyn Personal Injury Attorney Helps People Like You
For more than 50 years, we have specialized in plaintiff's personal injury matters, ranging from medical malpractice and vehicle accidents to premises liability claims. When you hire a Brooklyn personal injury attorney at our firm, you can expect tireless advocacy and a confident ally who will help you navigate the legal process. In addition, we provide the highest caliber of personal injury representation, with open communication through every stage of the claims process.
Some of the key benefits of choosing Friedman, Levy, Goldfarb & Green:
Access to a knowledgeable team of qualified lawyers
Responsive communication and answers to all of your legal questions
Custom legal strategies to achieve the best outcome
Tough negotiators who know how to maximize your settlement
Financial resources to hire leading experts when needed
Proficient trial lawyers who can argue your case before a jury
Zero upfront fees, since we work on a contingency fee basis
In addition to personal injury advocacy, at Friedman, Levy, Goldfarb & Green, we handle legal disputes involving abuse of power and discrimination in state and federal courts. Whether your civil rights were violated by an employer or law enforcement, we are prepared to help.
Types of Common Injury Cases
We've spent decades protecting the rights of Brooklyn personal injury victims. Our attorneys have procured millions of dollars in settlements and judgments in complex cases arising from distracted drivers, negligent property owners, and dangerous workplaces.
We can support your claim and demand full monetary damages for serious physical, emotional, and financial harms by gathering the evidence necessary to establish liability. Our attorneys handle a wide range of injury actions, including:
Maximum Damages for Personal Injuries
Don't settle for a low-ball insurance offer when so much is at stake. Let our team fight for the compensation you rightfully deserve. Personal injury actions can demand monies for both economic and non-economic damages, such as:
Medical and hospital costs, both now and in the future
Physical therapy and rehabilitation expenses
Lost income
Loss of future earnings
Nursing care assistance
Pain and suffering
Emotional anguish
Permanent disfigurement or disability
Loss of enjoyment of life
Loss of consortium
Damages for the wrongful death of a family member or loved one
Time Limits for Filing a Personal Injury Claim in Brooklyn
New York, like all states, places time constraints on your right to sue after suffering a personal injury. For most actions stemming from the negligence of a third party, you have three years from the date of injury to bring a civil lawsuit.
Medical malpractice cases are subject to a different statute of limitations in NYC. A legal action for surgical error, missed diagnosis, or another type of medical negligence must be commenced within 2.5 years. If your personal injury claim involves a government entity such as the NYC transportation authority, or MTA, your attorney must provide notice of your intent to file a claim within 90 days.
There are, however, exceptions that affect the statute of limitations for personal injury actions. If you are uncertain about time limits that apply to your case, speak to our Brooklyn attorneys without delay.
Contact Us for a Free Consultation
Negligent behavior that causes personal injuries may result in astronomical medical expenses and chronic pain that seriously hinders the quality of life. Our team at Friedman, Levy, Goldfarb & Green has the knowledge and skills to help victims achieve the best outcome in the most efficient manner possible.
Put our experience, dedication, and passion for justice to work for you. Our lawyers represent clients throughout Brooklyn, including Borough Park, Flatbush, Bedford-Stuyvesant, Bushwick, and Sunset Park. We accept cases on a contingency fee basis. Call today to arrange a free case evaluation.