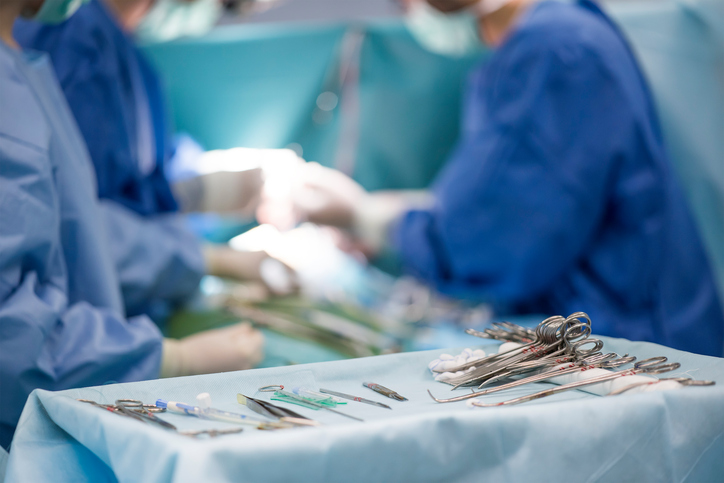 After cancer and heart disease, medical mistakes are the leading cause of death in the United States. A report from Johns Hopkins suggests that medical malpractice and negligence are responsible for more than 250,000 deaths each year. So how is it that healthcare professionals with years of education and training are making so many mistakes?
Malpractice in the field of medicine is seldom intentional or malicious. Sometimes, it boils down to staffing issues and communication breakdowns or simple lapses in judgment. In other cases, patients are seriously hurt by the gross incompetence of their doctors.
Have You Been Injured? Click to call for a FREE consultation!
Medical Malpractice Lawyer in Brooklyn Provides Expert Guidance
At Friedman, Levy, Goldfarb & Green, we have provided high caliber representation to medical malpractice victims in Brooklyn, securing millions of dollars on behalf of clients. We are well-versed in claims involving hospital negligence, surgery errors, and misdiagnosis and have the case results to prove it. In just the past few years, our lawyers have secured outstanding verdicts and settlements that make meaningful improvements in the quality of our clients' lives.
Medical malpractice occurs when a healthcare provider– whether a doctor, nurse, physician assistant, dentist, or anesthesiologist– deviates from the standards of care in the medical community, causing harm or death to the patient. When the unthinkable happens, and an injury or illness is caused by the very people entrusted to your health, it's crucial to seek guidance from a law firm with resources and experience in cases just like yours. Get the support and answers you need from a medical malpractice attorney in Brooklyn who can help you seek full compensation.
What Constitutes Medical Malpractice in NY?
A surgeon, physician, or other healthcare practitioner is expected to provide a certain standard of care and may be held legally accountable if their negligence causes injury or fatal consequences to the patient.
To prevail in a malpractice claim, plaintiffs must prove that the medical provider was negligent in rendering care and that the defendant's actions or omissions caused injury and resulting damages.
Negligence in clinical or hospital settings takes many forms, but the following examples often give rise to medical malpractice lawsuits:
Delayed diagnosis
Misdiagnosis of cancer and other life-threatening conditions
Failure to diagnose
Emergency room mistakes
Premature patient discharge / ignored symptom complaints
Errors in dosage and types of prescription medication
Improper medical treatment
Negligence leading to post-surgical infection
Anesthesia errors
Unnecessary medical procedures
Procedural errors during surgery
Mistakes during delivery causing birth injuries
Lack of informed consent before medical procedures
Misdiagnosis, particularly cardiac conditions and cancer is one of the most common reasons for filing malpractice claims. Because these actions are often challenging to prove, our attorneys work with medical experts who help establish liability and demonstrate the extent of the client's injuries.
Talk with an experienced personal injury attorney for a free consultation!
Compensation Available in Malpractice Cases
A medical malpractice lawsuit can demand a broad range of monetary damages to account for medical expenses, loss of wages and earning power, pain and suffering, disability, emotional distress, loss of enjoyment of life, and costs for ongoing rehabilitation.
New York law allows plaintiffs to seek compensation for the wrongful death of a loved one caused by medical negligence. Typically, the spouse, children, or other survivors are entitled to economic damages for funeral costs, loss of earning potential, and services that the decedent would have provided.
At Friedman, Levy, Goldfarb & Green, we recognize the immense emotional and financial toll placed on malpractice victims and their loved ones. Our seasoned attorneys have what it takes to protect your rights and hold negligent medical providers and facilities accountable for their actions.
New York, unlike many states, does not cap the amount of damages a plaintiff can receive in a medical malpractice case. However, claims must be filed within 30 months. With these statutes of limitation in mind, it's essential to speak with a malpractice attorney without delay.
Consult with an Experienced Malpractice Lawyer in Brooklyn
If you or a loved one has suffered the consequences of a misdiagnosis, surgical error, or negligence of a healthcare professional, reach out to Friedman, Levy, Goldfarb & Green to discuss your rights with a capable Brooklyn personal injury attorney.
Serving residents of Bedford-Stuyvesant, Bushwick, Sunset Park, Borough Park, and Flatbush, our medical malpractice lawyers in Brooklyn are ready to help victims secure the compensation they deserve.
Worried about attorney fees? We handle all medical malpractice claims on a contingency basis, which means we don't get paid unless we recover money damages on your behalf.