I suffered a slip and fall on the ice.
"I suffered a slip and fall on the ice some time ago due to the negligence of a local establishment. Charles Green fought like hell for me.. 5+ stars"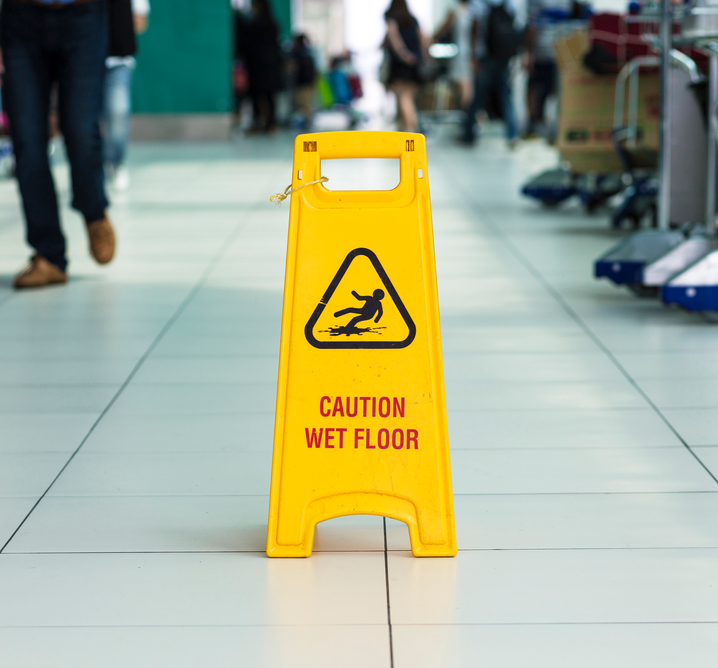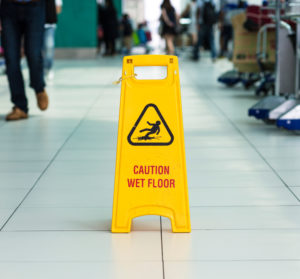 The New York slip and fall lawyers of Friedman, Levy, Goldfarb, Green & Bagley have provided expert legal counsel to victims of negligence for over 50 years. Our attorneys have earned praise and recognition for impressive results in premises liability cases, including a $1.5 million settlement for a child who fell through a playground skylight, a $2.1 million dollar verdict for a trip and fall on a defective street grating and $652,000 for knee surgery resulting from a supermarket trip and fall incident.
Our legal consultations are always free, and you owe us nothing unless we secure compensation on your behalf. Explore your options for legal recourse with a skilled trip and fall lawyer who has the resources to help you attain justice and fair money damages.
New York Slip and Fall Lawyers Protect Your Rights
All property owners, residential and commercial, have the duty to ensure safe environments for patrons, guests, and visitors. If you were hurt in a slip and fall on a city sidewalk, at a personal residence, or another property, you need a veteran attorney who understands premises liability laws in New York City.
The statute of limitations for filing a premises liability lawsuit in slip, trip and fall cases is three years in New York State. If the municipality or city is named defendant, this deadline is shortened to just one year and 90 days, including 90 days to file a Notice of Claim. If you or a loved one is seriously injured on public or private premises, do not hesitate to contact Friedman, Levy, Goldfarb, Green & Bagley for sound legal guidance.
Common Causes of Slip and Fall Accidents
What causes a slip and fall accident to happen? The following are some of the leading causes of incapacitating injuries every year:
Uneven or slippery surfaces
Broken or missing railings
Crumbling stairs
Broken sidewalks and uneven pavement
Buildup of ice or snow
Wet floors
Defective stair treads
Exposed electrical wiring or cables
Raised flooring
Unmarked changes in flooring elevation
Potholes
Unsecured rugs or mats
Loose floorboards or carpeting
Falling debris
Obstructed pathways
Poorly lit walkways
Although premises liability law seeks to protect parties who are injured as the result of a property owner's negligence, proving fault is often difficult, especially if the landlord or property owner has corrected the hazardous condition. The sooner you contact our lawyers, the sooner we can begin investigating and building a solid case bolstered by compelling evidence.
Property Owners Have a Duty of Care
Property owners and operators in New York City have a responsibility to maintain their land and structures to an acceptable standard, making them safe for passage by customers or guests. Legally, this is referred to as a property owner's "duty of care." When this duty is not upheld, and someone becomes injured on the property, victims may be legally entitled to sue for damages.
Property owners are liable for ensuring all hallways, stairwells, parking lots, and service areas are well-lit, free from obstacles, and clearly marked. Routine monitoring should be done for spills, cracks, potholes, areas of disrepair, and debris. Known issues must be addressed in a reasonable timeframe and manner.
Establishing Liability in a Trip and Fall Accident
Your attorney must prove the following elements to bring a successful damages claim for a slip and fall accident.
The property owner or landlord had a legal obligation to keep their premises in a reasonably safe condition for the claimant
The defendant breached this duty by failing to remedy hazards or warn the claimant of unsafe conditions
The claimant suffered bodily injury as a result of the defendant's negligent actions
The claimant incurred economic and non-economic losses because of the accident
If it can be shown that the property owner should have recognized a dangerous condition and should have removed, repaired, or notified guests of the hazard – but did not do so, there is a valid claim for damages. The argument is that a "reasonable" person would have remedied and prevented the dangerous situation.
Slip and Fall on Ice in NYC
Per Administrative Code § 16-123, NYC property owners have a responsibility to clear ice and snow from adjoining sidewalks within a reasonable period of time after the snow or rain stops falling. A slip and fall on ice, by itself, does not entitle victims to legal action. It must be shown that the property owner had sufficient time to be aware of the icy conditions and failed to take measures to clear the area. If the defendant had a reasonable time frame to apply salt, sawdust, or another suitable agent to mitigate the fall risk but failed to do so, victims are more likely to receive monetary compensation.
Dedicated Representation for Slip and Fall Victims
We provide aggressive representation in cases involving slip and fall accidents on construction sites, in apartment complexes, as well as:
Government buildings
Hotels, motels, and resorts
Malls and shopping centers
Nursing homes
Office buildings
Parking lots
Personal residences
Public roads
Restaurants
Sidewalks
Supermarkets
Tourist attractions
Compensation for Slip and Fall Injuries
Our legal team knows the long-term impact of serious slip and fall injuries and works tirelessly to ensure our clients are properly compensated for:
Soft tissue injuries like ankle sprains, tendon and ligament tears
Broken bones
Spinal cord injury resulting in paralysis and disability
Cuts, contusions, and abrasions
Traumatic brain injury, including mild to moderate concussions
Skull fractures
Back and neck injuries
Contacting an attorney with knowledge, experience, and a track record of success from Friedman, Levy, Goldfarb, Green & Bagley will give you the best chance of securing the financial reparations you deserve. A settlement or court award may include compensation for:
All past, present, and future medical expenses
Lost income and earning capacity
Emotional pain and suffering
Disability-related modifications
Mental anguish
We can also pursue reparations for the wrongful death of a family member after a slip and fall incident.
What to Do After a Slip and Fall Accident
Amid the confusion and pain, many victims are unsure what to do after a slip and fall accident. Take the following steps to protect your rights:
Seek medical attention as soon as possible. The full extent of your injuries may not be fully apparent to an untrained eye. Having official documentation from an attending physician always strengthens your case.
Be sure to report the accident to the property owner, manager, or landlord. Getting a copy of a written report makes the incident more official.
Take photos of the hazard or condition that caused your slip and fall.
Collect the names, contact information, and statements of eyewitnesses who could corroborate your version of events if necessary.
Get legal guidance.
Failing to see a doctor after a slip and fall can be misconstrued by insurance companies and used to undermine the validity of your claim. You can depend on our legal team to manage all communication with insurance adjusters, allowing you to focus on recovering from your injury and regaining your health.
NYC Slip and Fall Lawyers You Can Count On
Whether you tripped on a broken sidewalk, lost your footing on a wet floor, or fell on a dilapidated staircase, our personal injury law firm can assess your injury and assist you in determining whether the property owner can be held liable for your harm.
Reach out today to schedule a free case review with Friedman, Levy, Goldfarb, Green & Bagley. Our firm serves all five boroughs, including Manhattan, the Bronx, Brooklyn, and Long Island.
Additional "Slip and Fall Injury Lawsuit" Resources:
SpinalCord.com – The Most Common Slip and Fall Injuries, https://www.spinalcord.com/blog/the-most-common-slip-and-fall-injuries
National Floor Safety Institute, Quick Facts, http://nfsi.org/nfsi-research/quick-facts/