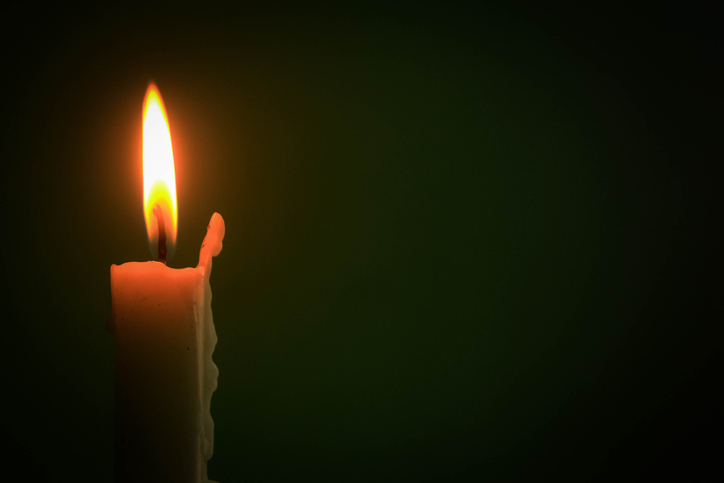 In one sense, wrongful death lawsuits are a subset of broader negligence lawsuits. The factor that distinguishes a wrongful death lawsuit is that the negligent party's actions cause injuries that lead to the victim's death.
The attorneys at Manhattan's Friedman, Levy, Goldfarb & Green understand the emotional and financial strain that the victim's family will suffer when negligence causes the death of a beloved family member. We counsel families through their bereavement and aggressively pursue negligent parties on their behalf to recover the economic and punitive damages that are due to them to help them recover from a grievous loss.
Tap Here to Call Our Office Now
A Critical Consideration: The New York Wrongful Death Statute of Limitations
When an injured victim passes away as a result of another party's negligence, his or her surviving family members inevitably need time to grieve and to adjust to their loss. Survivors should understand, however, that New York State imposes a strict deadline that obligates the victim's family to file and initiate a wrongful death lawsuit no later than two years after the victim's date of death. This deadline applies even if the victim was a child or would otherwise have been incapable of filing a claim.
Wrongful death claims against public entities (e.g. city governments) also require the victim's representatives to provide a separate "Notice of Claim" against the public entity within 90 days after a representative is appointed to manage the victim's affairs after he or she has died. When you contact the lawyers at Friedman Levy as soon as is possible after a victim has suffered a wrongful death, we will verify that a wrongful death lawsuit is started and, if appropriate, a Notice of Claim is issued before these deadlines expire.
Have You Been Injured? Click to call for a FREE consultation!
Elements of a Lawsuit for Wrongful Death in New York State
Under New York State law, a victim's family will be entitled to recover economic damages on account of the victim's wrongful death upon proof of five elements:
the victim's death;
the negligent party's actions were the proximate cause of that death;
those actions created a cause of action against the negligent party that the victim could have pursued if he or she had not died;
one or more of the victim's family members have survived and have suffered losses because of the death; and
the cause of action gives rise to damages that the victim's estate can recover.
Common issues in a wrongful death lawsuit include whether the negligent party's actions were actually the proximate cause of the victim's death, and if so, the amount of damages that the victim and his or her family can recover.
Who is Authorized to File a Wrongful Death Lawsuit?
New York State sets the responsibility of filing a wrongful death lawsuit squarely on the "personal representative" of the victim's estate. A family member can initiate a wrongful death lawsuit in New York only if that family member is also a designated personal representative. If the personal representative recovers damages in the lawsuit, he or she is then deemed to hold those damages in trust for the benefit of the victim's family members.
No fee unless we win. Call today for a free no obligation consultation!
Types of Damages, and Examples of Wrongful Death Settlements
New York recognizes a number of factors that can be considered in a damages award:
end-of-life hospital and health care expenses
funeral costs and expenses;
certain types of lost wages and benefits;
the monetary value of the victim's support and services to his or her family;
the monetary value of parental services and of inheritances lost by children; and
compensation for the victim's pain and suffering.
Wrongful death awards and settlements will always vary with the circumstances of each specific case, but those awards that have been publicized are instructive. For example:
Following modifications of jury awards, a New York court in 2017 awarded the families of two men who died in a crane collapse accident $9.5 million and $8.0 million, respectively;
A New York judge in 2016 awarded the family of a retired army veteran almost $3.6 million following his death when his car fell off of a snow-covered highway overpass;
In 2014, a New York Appellate court awarded the family of a man who died from a sepsis infection following gall bladder surgery more than $6 million.
Call now for a FREE consultation!
Talk to Leading Wrongful Death Attorney Today
Call the wrongful death attorneys at Friedman, Levy, Goldfarb, Green & Bagley, P.C. as soon as you can after one of your loved ones has suffered a wrongful death as a result of another party's negligence. We will handle your case with the care and compassion it deserves.
Our attorneys have represented families in wrongful death lawsuits in Manhattan, Brooklyn, Long Island, and the Bronx. Negligent parties and their insurance companies will do everything possible to limit your compensation. We will vigorously challenge their efforts will fight tirelessly for the compensation that your family is entitled to following its loss.
Additional Resources:
nolo.com: Wrongful Death Lawsuits in New York. https://www.nolo.com/legal-encyclopedia/wrongful-death-lawsuits-new-york.html
public.leginfo.state.ny.us: Action by Personal Representative for Wrongful Act, Neglect, or Default Causing Death of Decedent. http://public.leginfo.state.ny.us/lawssrch.cgi?NVLWO: