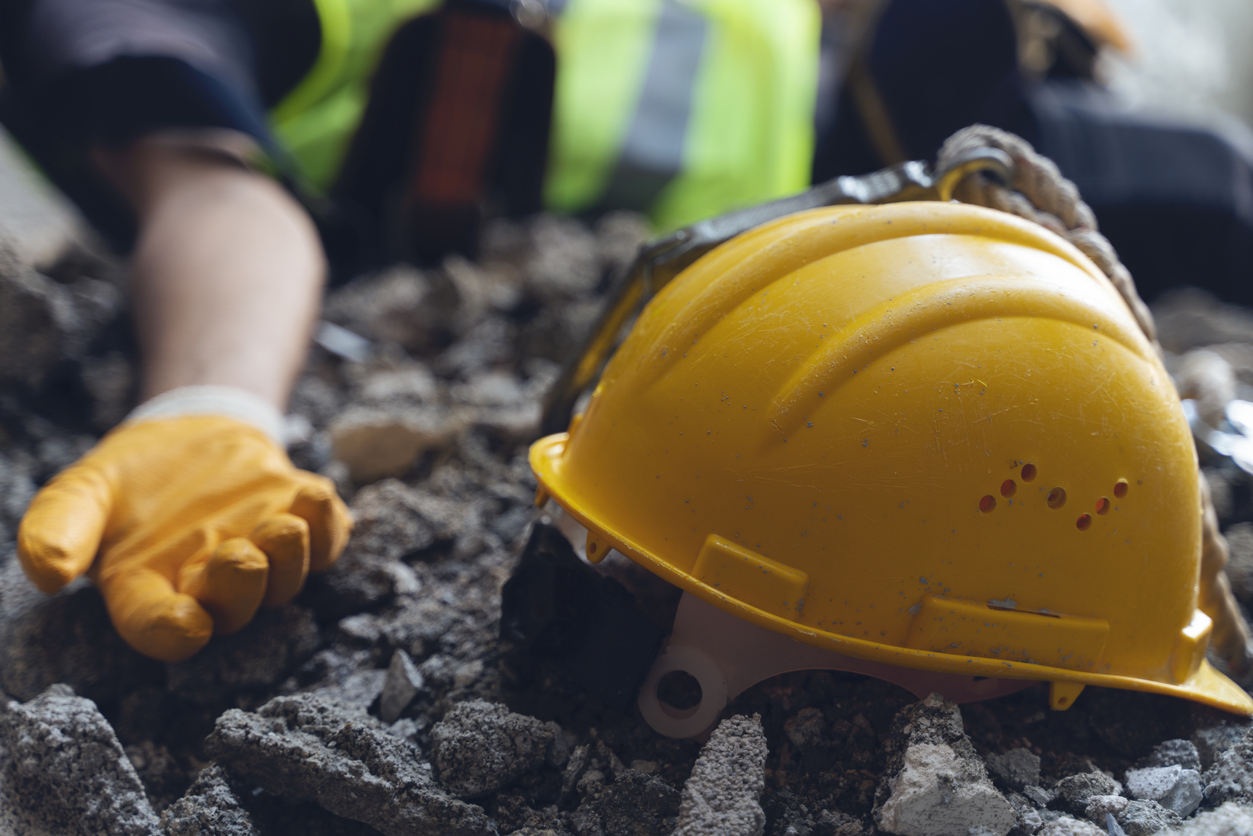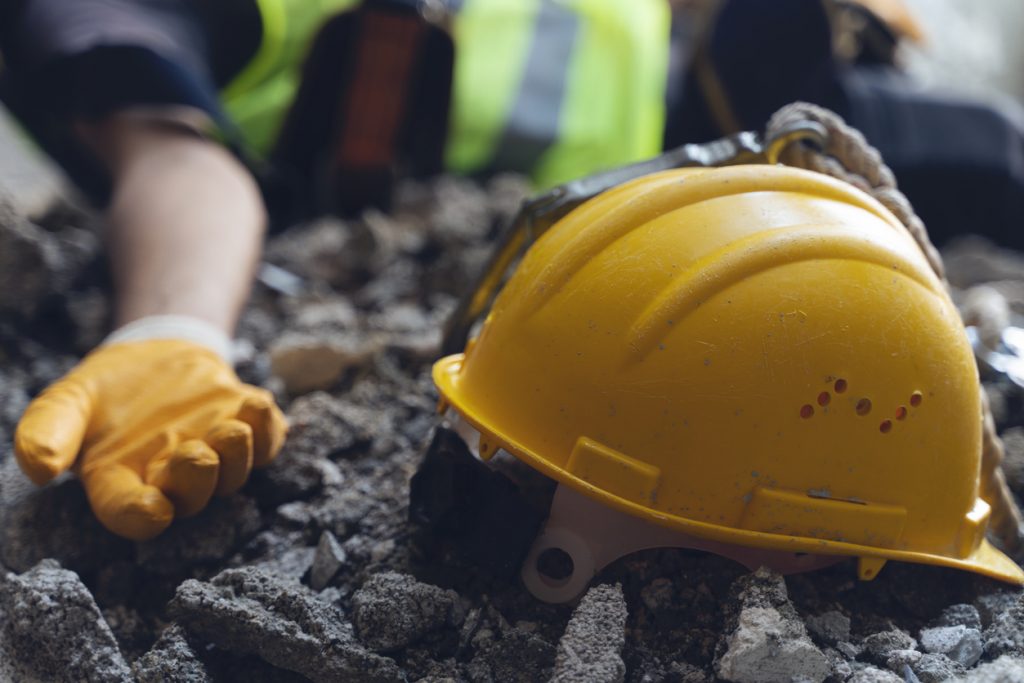 For more than 50 years, Friedman, Levy, Goldfarb, Green & Bagley have helped individuals who suffered on-the-job injuries in and around New York City recover fair monetary damages from negligent construction companies and their insurers.
In the aftermath of a serious building site injury, a skilled New York construction accident lawyer can protect your interests and work diligently toward obtaining meaningful compensation on your behalf. Litigation is often essential for securing the financial resources needed to pay for immediate and long-term medical care. Our dedicated attorneys will leave no stone unturned to get you the best results.
Experienced Construction Site Accident Lawyer
Our legal team understands the severity and lasting repercussions of construction site injuries and is well-versed in New York Labor Laws designed to protect workers' rights. We pride ourselves on providing compassionate, client-focused advocacy that gets results. We also appreciate the financial burdens that victims and their families face, which is why we work on a contingency-fee-basis. Hiring a construction accident attorney who is experienced and dedicated to your claim's success should be the least of your concerns. Our New York law firm even provides free case evaluations to help clients better understand their rights.
Statistics on NY Construction Accidents
According to the U.S. Bureau of Labor Statistics, the private construction industry has the highest number of workplace deaths in New York City.
Between July 2019 and July 2020, there were 534 construction site injuries in New York City, which represents a moderate decline over the previous year. However, as post-pandemic life gradually begins to normalize and construction projects ramp up, it remains uncertain if the industry will continue this downward trend.
Nearly 70 percent of all New York construction site injuries occur in Manhattan, and workers in this dangerous industry are five times more likely to be killed on the job than other industries.
Construction Site Dangers
Construction sites pose many dangers to workers and innocent bystanders alike. Construction workers are often involved in potentially dangerous tasks such as lifting heavy objects, operating heavy machinery and performing complex tasks at elevated heights. Still, proper protocol and safeguards can decrease the risk of an accident.
The Occupational Health and Safety Administration (OSHA) states that construction-related fall accidents account for nearly a third of all job site fatalities. Data indicates that most fall accidents occur in commercial and residential sites at elevations of less than 30 feet. Victims may be able to hold the site owner, general contractor, construction manager, or subcontractor liable if the accident can be traced back to a violation of one of New York's Labor Laws. New York Labor Law Secs 200, 240(1), and 241(6) were enacted to offer extra protections to construction workers from the many dangers of this line of work.
OSHA requires the use of safety net systems, known as fall arrest systems, and guardrails in sites with unprotected leading edges with a drop of 6 feet or more. Toeboards must be installed around exposed edges.
Whether you're a construction worker or merely a bystander who suffered injury as the result of a construction accident, you may be eligible to receive economic recovery for your losses. The statute of limitations for bringing personal injury claims is three years in New York. Construction is an inherently dangerous line of work. If you're hurt on the job, our attorneys can explain what to do after a construction accident, along with sound legal guidance.
Causes of Construction Accidents in New York
There are many ways in which a person can suffer an injury at a construction site. Scaffolding accidents are the most common, accounting for nearly two-thirds of all construction and job site injuries.
Prompt investigations can determine if site managers or contractors violated safety regulations mandated by OSHA– or if other forms of negligence took place. The following are among the most prevalent causes of New York construction site accidents:
Lack of fall protection
Defective or poorly maintained machinery, equipment, and tools
Lack of proper training and supervision
Lack of proper safety equipment
Unsafe work environment
Negligent maintenance or improper construction of scaffolds
While construction sites are notoriously rife with potential hazards, contractors are legally obligated to ensure their site is reasonably safe and compliant with OSHA standards. Reporting an unsafe construction site to the Department of Buildings and OSHA is an effective tool for alerting site managers that their actions, or lack thereof, have been noted by authorities.
Establishing Liability When Injured on the Job
The first step in recovering compensation after a New York construction accident is determining who is liable for the damages. Potential defendants might include:
Site Owners
General and Sub-Contractors
Architects and Engineers
Manufacturers of Construction Machinery or Equipment
Insurers
OSHA Compliance Officer
For example, a construction worker is injured by a falling tool that was dropped from a scaffold. The employer would likely be deemed to be negligent if the basic level of care for using tools on scaffolds calls for those tools to be secured. Yet, they failed to do this. Employers and their insurance companies will often argue over what constitutes an acceptable level of care. At Friedman, Levy, Goldfarb, Green & Bagley, we have a wealth of knowledge and experience to win those arguments, place liability squarely on the shoulders of the responsible parties and recover maximum monetary damages for clients.
Common Construction Accident Injuries
Moving machinery, power sources, heavy construction materials, scaffolds, and excavations pose obvious safety risks. Data compiled by OSHA lists the most frequent injuries that workers and bystanders experience on construction sites:
Scaffolding accident injuries
Electrocutions resulting from contact with improperly shielded high-voltage or high-power electrical lines and tools
Traumatic brain injury from tools or materials that are dropped from high elevations
Blunt force and crush injuries from collisions with heavy equipment
Suffocation or asphyxiation from inadequate air supplies in tight or confined construction site workspaces.
Spinal cord injury and paralysis from roof and ladder falls
Impact trauma and loss of limb from machines, tools, or materials during demolition tasks
This is not an exhaustive list of potential risks or injuries that construction workers or bystanders might experience. Construction sites are dynamic and busy places. When management fails to make safety a top priority, this negligence can lead to many types of injuries, and in some cases, wrongful death.
When a Construction Injury Merits Litigation
Workers' compensation is a primary source of recompense for a construction accident injury. However, you may discover that workers' comp insurance payments fail to cover mounting medical expenses or lost income. Employers might also tell their workers that claims for a construction injury are limited to this, but that is not always true.
An employee could have a valid personal injury lawsuit in circumstances where:
Injuries were caused by defective products or toxic substances; in which case the manufacturer may be liable for damages.
An employer's intentional conduct caused a construction accident injury.
An employer failed to carry worker's compensation insurance.
A third party caused the injury.
Furthermore, non-employee bystanders who suffer an injury at a construction site may have a viable cause of action against multiple parties that conduct operations there.
New York Construction Accident Lawyer: Experience Matters
If you were injured in a construction accident and wish to sue for personal injury, you are responsible for proving negligence. In these challenging cases, your choice of attorney matters. At Friedman, Levy, Goldfarb, Green & Bagley, we leverage extensive experience handling construction accident cases where expert testimony is necessary to establish liability and the extent of your injuries.
A successful lawsuit can net compensation for past and ongoing medical costs, loss of earnings, pain, and suffering, disfigurement, emotional anguish, and other losses. We represent clients throughout Manhattan, the Bronx, Brooklyn, Queens, Staten Island, and Long Island. Reach out today to schedule your free consultation.