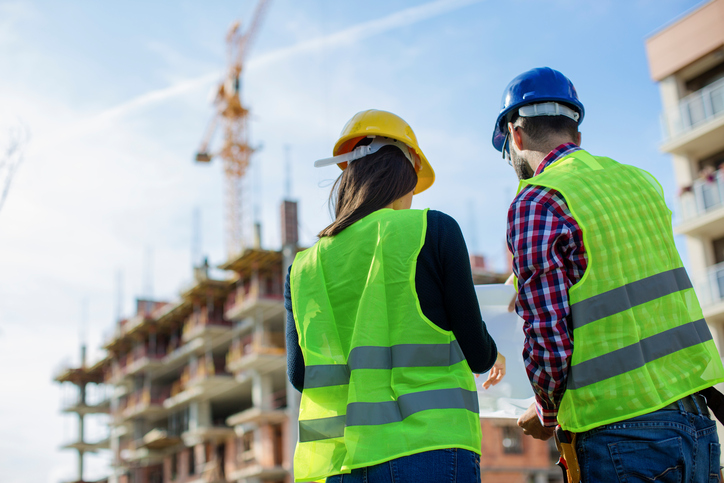 An experienced NYC scaffolding accident lawyer knows that construction is one of the most dangerous lines of work. Every year, dozens of scaffolding accidents occur in New York City, resulting in catastrophic injuries or fatalities. According to the Occupational Safety and Health Administration (OSHA), approximately 65 percent of the construction industry works on scaffolds. Further, 72 percent of the workers injured in these accidents attributed it to slipping, the support or planking giving way or to the victim being struck by a falling object. While all of this is alarming, the good news is that these accidents can be minimized by adhering to OSHA standards. The bad news is that these standards are not complied with frequently enough, and many innocent workers are injured every year as a result.
Tap Here to Call Our Office Now
Statistics about Construction Injuries
According to the U.S. Bureau of Labor Statistics:
There were 91 fatal occupational injuries in New York City in 2019
There were 24 occupational fatalities among construction workers in New York City in 2019, 23 occupational fatalities caused by a fall to a lower level, and eight occupational fatalities caused by being struck by a falling object or equipment other than a powered vehicle
Nationwide in 2019, there were 1,066 fatal occupational injuries in the construction industry, an increase of 6 percent and the highest total since 2007
In 2019 nationwide, 37 occupational fatalities resulted from a fall from a collapsing structure or equipment
There were 241 occupational fatalities nationwide in 2019 that involved a worker being struck by a falling object or equipment
How Does New York Protect Construction Workers?
While statistics on scaffold collapse fatalities and injuries are discouraging, New York's Scaffolding Law (LAB § 240) affords greater protections for construction workers and independent contractors who are injured on the job. New York is the only state that imposes strict liability, also known as "absolute liability," for construction-related fall accidents while involved in repair, demolition, or construction.
The term "absolute liability" means that the construction site owner, contractor, or private builder may be held wholly responsible for any elevation-related injury sustained on the job. This is categorized as a third-party case, meaning it is a claim above and beyond workers' compensation benefits. Strict liability can only be overcome if the defendant proves that the scaffold did provide proper protection and that the worker was the sole cause of the accident.
Talk with an experienced personal injury attorney for a free consultation!
Will this Affect My Workers Comp Claim?
If you suffered injury from a construction-related fall accident, it's imperative to seek legal guidance right away. Friedman, Levy Goldfarb & Green P.C. is an New York City law firm that understands the nuances of Labor Laws 240/241 and will aggressively pursue maximum money damages for your lost wages, ongoing medical expenses, pain, and suffering.
Our experienced New York City construction accident lawyers leverage decades of experience advocating for clients in complex scaffolding collapse accident cases. Many victims shy away from litigation, thinking it will negatively impact a worker's compensation claim. In reality, our clients may also have grounds for filing a personal injury lawsuit against negligent general contractors, sub-contractors, construction site owners, or other culpable entities in addition to or instead of a worker's compensation claim.
Our experienced attorneys at Friedman, Levy, Goldfarb, Green & Bagley, P.C. understand how to advise our clients on which claim(s) to pursue to maximize their financial recovery.
Scaffolding Accidents that We Handle
Our attorneys at Friedman, Levy, Goldfarb, Green & Bagley, P.C. provide superior legal representation to New York workers who suffer scaffolding injuries from:
Preventable falls from elevation attributed to lack of safety measures
Scaffold tower accidents that could be avoided with regular inspections and safety compliance
Electrocution
Getting struck by falling debris, tools, and construction materials
Scaffolding failures caused by shoddy construction, bad planking, and defects at attachment points
Overturning of scaffold/ collapse
Causes of Scaffolding Accidents
In a study by The Bureau of Labor and Statistics, 72% of workers injured in a scaffold accident said the planking or support gave way, or a falling object struck them. Therefore, it is vital for your attorney to thoroughly investigate the incident–because in construction, most of the workforce perform their jobs on scaffolding. Some of the common factors that can lead to these types of accidents include:
Defective Scaffolding
Falls from scaffolding are often attributed to insufficient guardrails or improper installation. In addition, the Occupational Safety and Health Administration  (OSHA) requires fall protection when work heights reach 10' or more. Further, many scaffolding accidents occur due to defective equipment. For example, it may be faulty because it has outlived its useful life, or footing surfaces are dangerous because they are oily, slippery, or wet. Under these conditions, accidents are far more likely.
In some cases, these defects are present in the design. In other situations, manufacturing errors can result in structurally unsafe platforms. Moreover, scaffolding can also fail when there are issues in its construction. For example, it can collapse when the necessary bracing has not been installed.
Poor Maintenance
Construction companies cannot simply erect scaffolding and then forget about it. Like any heavily-used construction equipment, it must be maintained to ensure it stays in safe working order. For example, planks often need to be replaced, and joints occasionally need to be tightened.
Inadequate Training
Scaffolding accidents can also occur when there is nothing structurally wrong with the equipment. In these situations, inadequate training is usually the most common reason for an accident. Working on these platforms is inherently dangerous. It requires employees to perform their jobs while avoiding risks. When an employer fails to train their staff and an accident happens, they could be liable for any injuries.
Lack of Safety Equipment
Scaffolding is only part of the equation when it comes to workplace safety. Some scaffolding accidents can occur when workers are not provided with other safety tools that can prevent an accident. For example, the lack of access to adequate fall protection equipment could have catastrophic consequences.
No Fee Unless We Win. Get Your Free Case Evaluation Today!
Eligibility requirements for N.Y. Labor Law 240
New York Labor Law 240 states that "all contractors and owners and their agents, except owners of one and two-family dwellings who contract for but do not direct or control the work, in the erection, demolition, repairing, altering, painting, cleaning or pointing of a building or structure shall furnish or erect, or cause to be furnished or erected for the performance of such labor, scaffolding, hoists, stays, ladders, slings, hangers, blocks, pulleys, braces, irons, ropes, and other devices which shall be so constructed, placed and operated as to give proper protection to a person so employed."
To pursue a scaffolding lawsuit pursuant to Labor Law 240, the worker must have been performing one of these duties at the time of the accident:
Building
Repairing
Demolition
Painting
Cleaning
Erection of braces, hoists, blocks, ladders, irons, pulleys, stays, ropes, or other kinds of equipment
Altering
In addition, the plaintiff must have fallen from an elevated structure such as a tower crane, scaffold, or ladder or harmed because of a falling item.
Scaffold Accidents, Injuries, and Deaths
Scaffold collapse falls are associated with severe injuries, including:
Broken bones
Paralysis
Organ damage and internal bleeding
Why Time is of the Essence
In New York, the statute of limitations for scaffolding accidents is three years to file a lawsuit. If the victim dies, then the statute of limitations for their loved ones is two years to file a wrongful death claim. Two or three years may seem like a long time. However, at Friedman, Levy, Goldfarb, Green & Bagley, P.C., we strongly advise you to hire an experienced NYC construction accident lawyer as soon as possible.
Potential defendants in scaffolding accident cases are fully aware that they may be on the hook financially for extensive damages. Because of that, they have a strong incentive to hide, conceal, remove, or alter evidence that may point to their liability. Additionally, eyewitnesses to the accident are more likely to disappear, refuse to cooperate, or not clearly remember what they observed with the passage of time.
By hiring the right lawyer as soon as possible, your advocate can begin investigating, building your case, and interviewing eyewitnesses immediately, which will maximize the quality and quantity of evidence in your favor. Also, you communicate to the defendant that you must be taken seriously and that you are perfectly willing to take this case all the way to trial if necessary. Many defendants are averse to trial for a variety of reasons. Therefore, you may increase the likelihood of reaching a fair settlement agreement much earlier in the process.
Schedule Your Free Consultation with a Slip and Fall Lawyer Today!
Put our experience to work for you
We are here to help construction workers obtain justice for the financial, physical, and emotional consequences of scaffolding injuries. We perform thorough investigations to gather evidence. Our knowledge of state labor laws gives our clients a competitive edge when it comes to securing settlement monies. For more than five decades, our NYC construction accident lawyers have fought for injured construction workers throughout New York City and Long Island. If you have been injured in an NYC scaffolding accident, call Friedman, Levy, Goldfarb, Green & Bagley, P.C. 24 hours a day to book your free consultation.