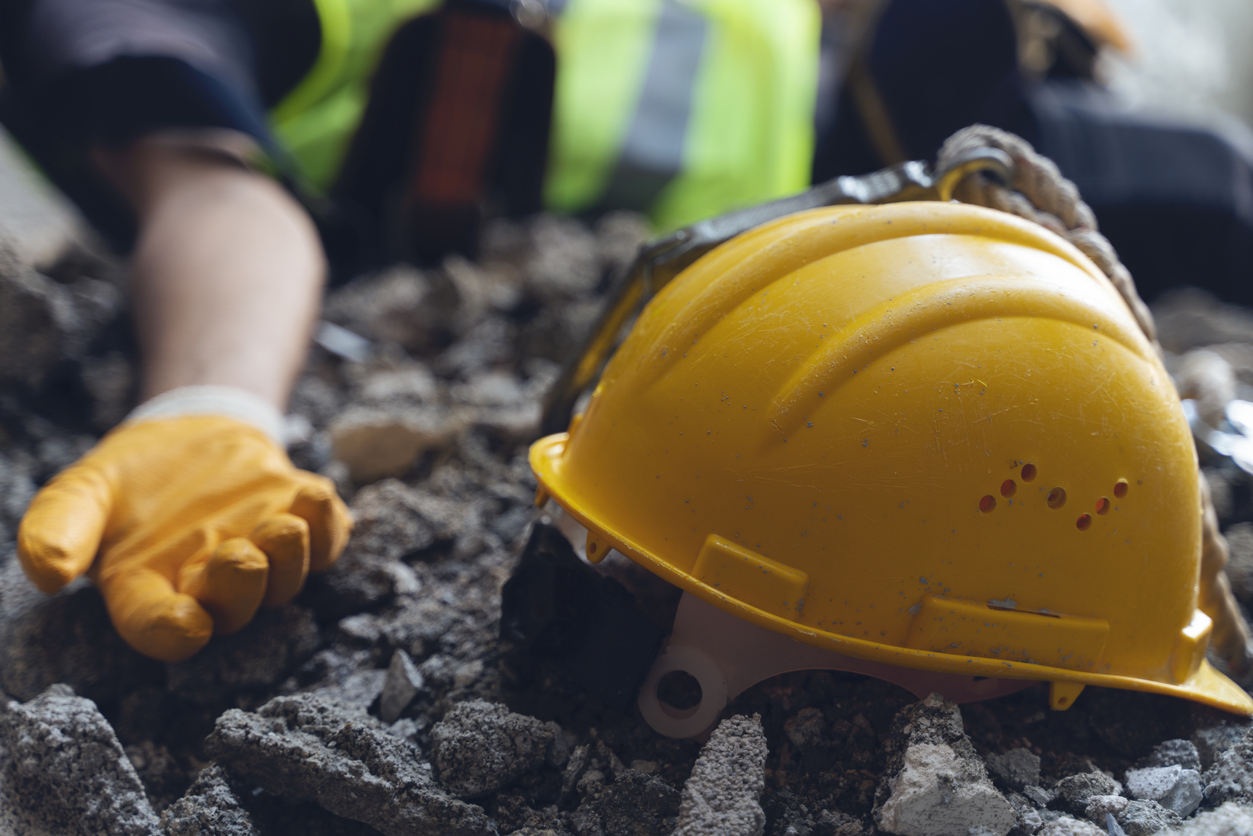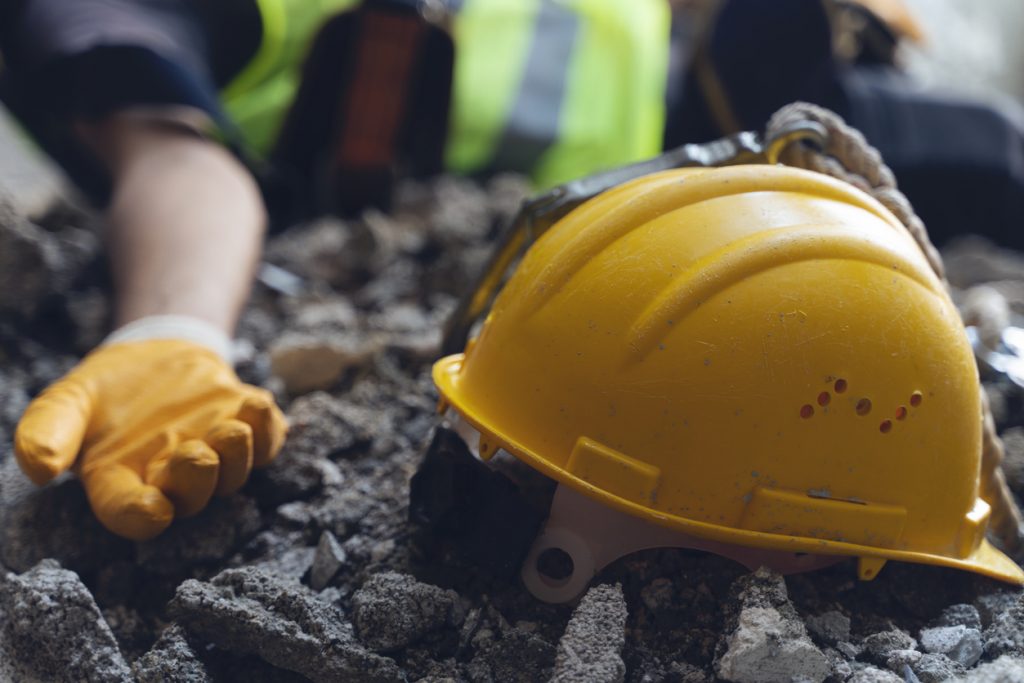 Construction sites are among the most dangerous workplaces in America. According to the Occupational Safety and Health Administration (OSHA), 5,333 workers died on the job in 2019, and about 20 percent of them (1,061) were in the construction industry. In other words, 1 in 5 deaths were in construction. In 2019, according to the Bureau of Labor Statistics, construction fatalities increased by 6 percent– up to 1,066 deaths– the highest figure since 2007. Moreover, there were 880 workplace fatalities caused by a slip, trip, or fall in 2019.
What Can an Attorney Do for You?
If you are a construction worker who was hurt on the job in a scaffolding accident, you are likely dealing with financial stress– from medical bills and missed work. You are also likely dealing with medical issues like physical limitations and ongoing pain. The construction site fall accident lawyers from Friedman, Levy, Goldfarb & Green can guide you– so that you can focus on your recovery. A New York construction accident lawyer from our firm will help you determine whether you'd be best served by a workers' compensation claim, a third-party liability lawsuit, or permanent disability filing following your construction fall.
It costs nothing for a case review.
Construction Worker Fall Injuries
Construction workers can fall off ladders, scaffolds, girders, stairs, roofs, moving or non-moving vehicles. Workers can also fall down elevator shafts, manholes, or down into ditches. Falls from a height are most likely to result in total body injuries that affect multiple bones, internal organs, and vital systems.
Common construction worker slip and fall injuries include:
Coma
Broken bones
Mental and psychological illness
Soft tissue sprains, strains, abrasions, and contusions
The chances of surviving a fall from more than 30 feet are very low, but even a six-foot fall could prove deadly when landing on the wrong type of surface or the wrong body part.
Falls on the same level are less likely to result in death but commonly result in disabling injury. Broken bones, sprains, soft-tissue strains, and contusions are most common, but more serious harm like traumatic brain injury and spinal cord damage or even paralysis can occur.
What Causes Fall Accidents on Construction Sites?
Common slip, trip, and fall hazards in the construction industry include the following:
Unsafe construction of scaffolds: Many construction workers spend part of their day on a scaffold, and an unsafe scaffold can have devastating consequences. The manufacturer's instructions must be followed closely when erecting it to ensure that it is safe and stable. All sides of the platforms and open ends need to be protected with guardrails to minimize the risk of falls. Additionally, workers should be prohibited from climbing on the scaffold's cross bracing.
Openings and floor holes that are unprotected: Openings and holes naturally develop throughout construction sites regularly. For that reason, proper safety precautions must be taken. If not, sides may be left unprotected, exposed wall openings or floor holes may be left open. Any time a worker is exposed to a fall of six feet or more, the opening needs to be covered.
Exposed protruding steel reinforcing bars: If rebar protrudes and is left exposed, the potential severity of what may have been a relatively minor injury is amplified. Rebar guards should be carefully selected to prevent the impalement of a worker if they fall onto the rebar.
Portable ladders that are improperly used: Ladders should always be thoroughly inspected before use for any cracks or broken pieces.
Construction site debris: Debris such as the remnants from cut rebar, metal, wiring, or cement often causes construction site fall accidents.
Inclement weather such as rain, snow, or ice: Buildings under construction are often open to the elements. When rain, snow, or ice are allowed to accumulate, the risk of a slip and fall accident increases. 
What to Do After Sustaining a Construction Fall Injury
Workers' compensation claims can cover the cost of medical bills and lost wages, regardless of who was at fault. However, you must move quickly to secure your benefits. New York law gives you just 30 days to fill out the proper paperwork necessary to report your injury as a workers' compensation claim.
It is essential to recognize that 100% of falls are preventable. If another party is at least partially at-fault for your injuries, then you may have grounds for a personal injury lawsuit. This would entitle you to compensation for pain and suffering. You have up to three years from the discovery of harm to file.
Your Case Is Important and Results Matter
A client was a construction worker in Manhattan, and he was working on the loading dock of a large construction site. He leaned against a guardrail, which was unbolted to accommodate deliveries, and fell onto the roadway below. He seriously injured his ankle, elbow, neck, back, and shoulder. He underwent three surgeries and is permanently disabled. Our attorneys at Friedman, Levy, Goldfarb, Green & Bagley, P.C. secured a $4.2 Million settlement on his behalf.
Another client was painting Hell's Gate Bridge in Queens while standing on a scaffold. The scaffold broke, causing him to fall 60 feet. He suffered severe brain injuries. He had not been provided with any safety lines, tie lines, or safety nets, which violated OSHA regulations. We settled the case for $3.167 Million on his behalf before the start of the trial.
Did Your Loved One Die in a Construction Site Accident?
Spouses and dependents who have lost a primary care provider to a workplace accident may have grounds for a wrongful death lawsuit. Damages may include the funeral, burial, loss of companionship and support, and unpaid medical bills. Family members have up to two years from the date of death to file.
Our Phone Lines are Open 24/7
Contact a construction accident lawyer at Friedman, Levy, Goldfarb & Green to explore your options after a sudden, severe, or catastrophic construction fall accident. We know that these injuries do not always happen during regular business hours, so you can call us and schedule a free consultation with an experienced attorney 24 hours a day. No fees are assessed to our clients unless we win their case.