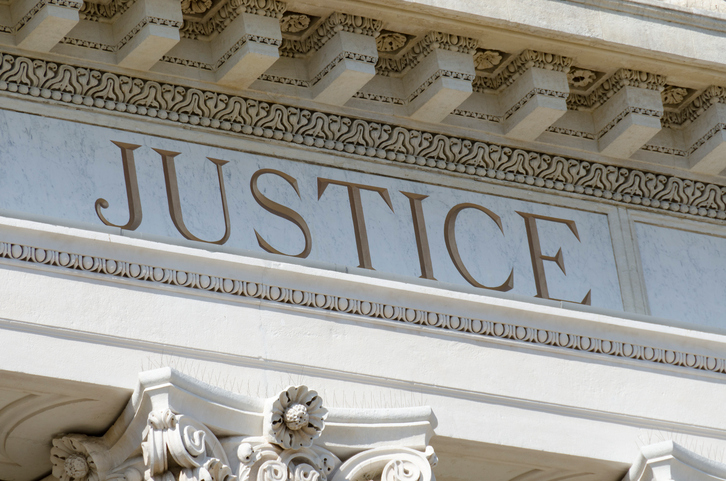 It's difficult to assess how many Americans are wrongfully convicted each year. States have different methods for tallying exonerations, but what we do know is that wrongful convictions have robbed more than 20,000 years from the lives of innocent people in our nation. The legal definition of a 'wrongful conviction' is the conviction of a person accused of a crime which, as a result of ensuing investigation, proves erroneous.
According to a long-term study by the National Registry of Exonerations (NRE), 2,265 people in the U.S. have been exonerated between 1989 and 2017, after having served a combined 20,080 years behind bars. It's an unspeakable tragedy: spending decades of your life incarcerated for an offense you never committed, but it occurs with alarming frequency.
Wrongful conviction attorney in New York City
If you or a loved one has been wrongfully convicted, the NYC law offices of Friedman, Levy, Goldfarb & Green can help you pursue justice. An experienced New York City civil rights lawyer can provide sound counsel on the best strategy to rectify this serious injustice. We have answers to your questions and leverage a demonstrable track record of success litigating wrongful conviction cases.
Individuals who are wrongfully convicted may be able to file a civil rights lawsuit and/or a claim under the Unjust Conviction and Imprisonment Act in the New York Court of Claims. Fortified with extensive trial expertise, our wrongful conviction attorneys take on a wide range of complex matters, including:
False imprisonment
Coerced confession
Police misconduct/brutality
False arrest
Tainted or mishandled evidence
Take action to protect your rights; reach out to Friedman, Levy Goldfarb & Green to schedule a confidential case review.
Victims of wrongful conviction in New York have recourse
New York is among 28 other states along with the District of Columbia that have statutes for compensating those who were wrongfully convicted. Data from the NRE study indicates that exonerees, on average, get about $69,000 for each year served behind bars. Those who sue for a wrongful conviction tend to recover more money, research shows. While lawsuits are never guaranteed to win, exonerees who prevail in court receive a median payout of $300,000 for every year in prison.
Take the 2014 exoneration of Jabbar Collins, a Brooklyn man who ultimately received $13 million from the City of New York and New York State after he spent 15 years in a maximum-security prison for a crime he likely did not commit. Collins, like others before him, sued under the Unjust Conviction Act, a law that provides recourse for New Yorkers to seek monetary damages if they can demonstrate their innocence with clear and convincing evidence.
There are countless men and women who have been robbed of their youth, their careers and their lives by a wrongful conviction. Individuals who are wrongly imprisoned – whether due to abuse of authority, coerced confessions, lack of forensic evidence, or witness misidentification, should be fairly compensated for the injustice they have suffered. Unfortunately, hundreds of people serve time behind bars for crimes they did not commit, be it theft, a drug-offense or a violent crime.
The Innocence Project reports that New York has a disproportionately high rate of wrongful convictions, which underscores the need for victims to seek exemplary legal advocates who concentrate on civil rights violations. Friedman, Levy, Goldfarb & Green offer powerful representation for those who have been falsely accused and convicted of crimes they did not commit.
Challenges faced by exonerees
Individuals who are exonerated of a crime they did not commit, many months or years after serving time in jail are left to pick up the pieces of their lives. Reentry into to society — even after short stints of incarceration – is generally fraught with challenges.
It doesn't matter if the prison sentence was erroneous because of a wrongful conviction, many victims are forever stigmatized by this grave miscarriage of justice. Moreover, victims may be suffering from long-term emotional and financial hardships, including a damaged reputation, coping with the loss of trust from friends, family and children, or trying to make ends meet.
Friedman, Levy, Goldfarb & Green represent clients in all aspects of wrongful conviction claims and are passionate about helping victims seek legal relief for the many harms they have suffered.
New York civil rights attorneys
If you have been unjustly accused of a crime and need help from a reputable wrongful conviction lawyer in New York, reach out to the law offices of Friedman, Levy, Goldfarb & Green. Our legal team understands how a wrongful conviction and imprisonment can derail the lives of victims and their loved ones. We are skilled litigators of civil rights and want to hear your side of the story.
Contact us today to arrange a private consultation.
Additional Resources: