While many motorcyclists enjoy the open road on their bikes, these vehicles can be dangerous. According to the NYPD's Motor Vehicle Collision Report Statistics, in September 2021, there were 105 motorcycle accidents in Brooklyn. If you've been hurt in a motorcycle crash, contact us at Friedman, Levy, Goldfarb & Green P. C. for a free consultation.
Tap Here to Call Our Office Now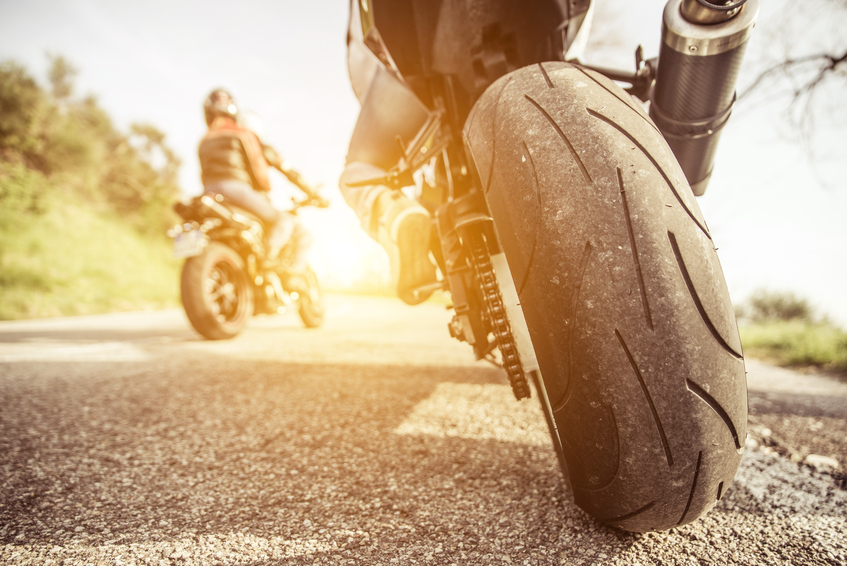 How Do Motorcycle Crashes Happen?
Here are some of the most common reasons:
Speeding, which decreases each driver's time to notice, react and avoid any sudden dangers on the road
Distracted driving, which may include texting while driving, eating, or drinking, sight-seeing, or a passenger in the distracted driver's vehicle
Not maintaining adequate distance behind the vehicle in front
Driving while under the influence of drugs or alcohol
Dangerous road conditions caused by potholes or inclement weather conditions
Running a red light or stop sign
Unsafe turns where the motorist either tries to beat oncoming traffic or fails to see an approaching vehicle
These Crashes May Cause Serious Injuries
Injuries incurred in motorcycle accidents are often severe due to the significant disparity between the size of a regular passenger vehicle and a motorcycle. While wearing the appropriate clothing and gear can help minimize a motorcyclist's injuries, they can only do so much. Here are some of the most common injuries suffered in these types of accidents:
Fractured or broken bones
Injuries to the neck, back, or spinal cord
Head injuries such as Traumatic Brain Injury (TBI)
Severe cuts or lacerations
Road rash
Damaged ligaments
Internal injuries
Disfigurement or permanent scarring
Amputation
Paralysis
Will No-Fault Insurance Help Me?
Motorcycle accidents are not covered by no-fault insurance, which can benefit the motorcyclist. They may pursue damages for injuries incurred without meeting New York's "serious injury" threshold– required for other motor vehicles under no-fault insurance. In other words, a motorcyclist could recover more financial compensation for an injury– that would not be deemed a "serious." To learn more about insurance coverage contact a motorcycle accident lawyer in Brooklyn.
What if I was Partially Responsible for the Accident?
To prevail in a Brooklyn motorcycle accident lawsuit, you will need to prove that the other driver was negligent. While in some crashes, it is clear that only one driver was at fault, it is much more complex in many others. New York follows the doctrine of pure comparative negligence, which means that you can still recover financial compensation for your injuries as long as you were less than 100 percent responsible.
For example, you could have been 99 percent at fault yet still receive some financial compensation. The total amount of your damages is reduced in proportion to the percentage of your fault for the crash. If you were found to have been 90 percent responsible for an accident in which you suffered $1 million worth of damages, you would still receive $100,000.
Injured in a Motorcycle accident? Tap to call for a FREE consultation!
Damages Available in Motorcycle Accident Claims
If another driver was at least partially negligent, then you may be eligible to recover financial compensation for your damages which may include:
Medical bills
Lost wages
Loss of earning capacity
Pain and suffering
Loss of enjoyment of life
Why You Should Consult with a Brooklyn Motorcycle Accident Lawyer
Some people negatively stereotype motorcyclists. Insurance companies know this, and often use this knowledge in their quest to minimize the amount of the cyclist's financial recovery. As a result, the insurance company will often extend a settlement offer to you that is too low. Unfortunately, this tactic works all too often. This is one of many reasons why our attorneys at Friedman, Levy, Goldfarb, Green & Bagley, P.C. strongly advise that you consult with an experienced Brooklyn motorcycle accident lawyer as soon as possible after your accident.
A consultation with a personal injury attorney in Brooklyn will arm you with the knowledge of what your claim is worth so that you will gain a deeper understanding of the fairness of the insurance company's settlement offers.
Contact Us for a Free Consultation
At Friedman, Levy, Goldfarb, Green & Bagley, P.C., we have been zealously pursuing just and fair compensation for innocent personal injury victims in Brooklyn. We have attorneys available to take your call 24 hours a day.
If you were injured in a motorcycle crash in Brooklyn, contact us today to schedule your cost-free case review with a Brooklyn motorcycle accident attorney. Our clients never receive a bill from us unless they win their case because we work on a contingency-fee-basis.