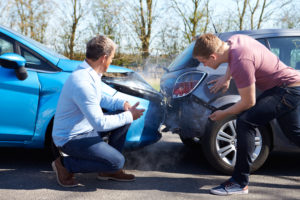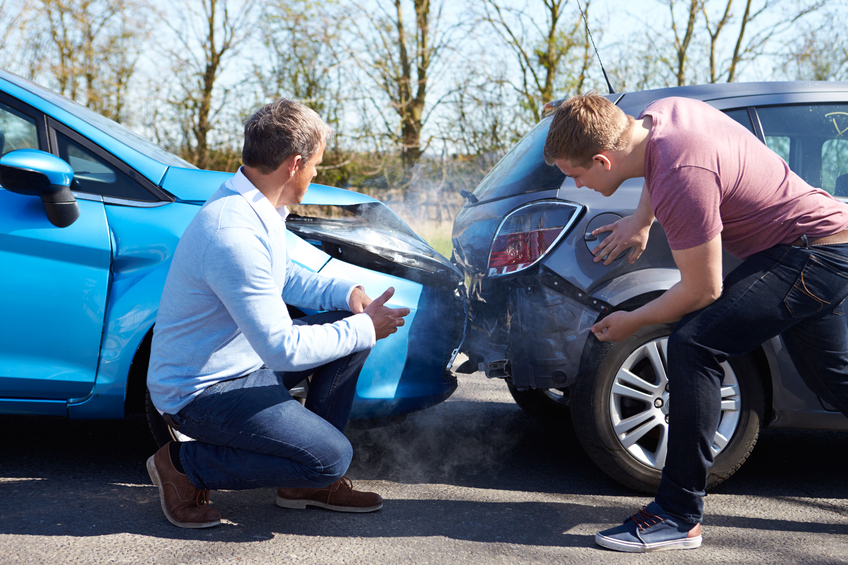 Vehicle accidents in Queens can result in painful injuries and extended time off of work. Whether a rear-end collision or catastrophic crash, the trauma of these accidents may deter victims from seeking professional legal help. At Friedman, Levy, Goldfarb, Green & Bagley, P.C., we offer skilled guidance during a chaotic time. A Queens car accident lawyer will ensure your voice is heard and provide staunch advocacy through the entire process.
As distinguished personal injury litigators, we know the financial, physical, and psychological repercussions of a car accident and give your claim the time and attention it deserves.
Injured in a car accident? Tap to call for a FREE consultation!
Car Accident Lawyer Queens Residents Trust
Insurance adjusters are only concerned with the bottom line and are not afraid to take advantage of claimants without competent legal representation.
We level the playing field by leveraging considerable resources and hard-won experience. We can help you recover the compensation you deserve after being injured in a car accident. Put our knowledge of New York No-Fault insurance and personal injury law to work for you by reaching out for a free consultation. A capable Queens personal injury lawyer is just a phone call away and ready to answer your questions.
Common Causes of Vehicle Accidents in Queens
The New York City Police Department releases data regarding the primary causes of vehicle collisions in each borough every year.
The following are the leading causes in Queens:
Failure to yield right of way
Driver inattention
Diver fatigue
Following too closely
Improper passing
Excess speed
Unsafe lane changing
Alcohol involvement
Driver inexperience
Fell asleep at the wheel
Backing unsafely
Traffic signs ignored
One of our skilled attorneys can evaluate the circumstances of your accident and provide sound advice on the best steps moving forward.
New York No-Fault Laws
New York is a no-fault state, which means that after a car accident, a claim must be filed under your personal injury protection (PIP) policy, regardless of who was to blame. This coverage is designed to reimburse medical expenses and lost wages up to a specific limit. However, victims can seek money damages outside of their own PIP policy if a "serious injury" was suffered. This could include a bone fracture, the loss of use of an organ, disfigurement, or wrongful death.
Our legal team can determine if your car accident injuries satisfy New York's serious injury threshold and explore all options for pursuing maximum compensation. Even if your own actions partly contributed to the car accident, you could still file a lawsuit against negligent parties. Any damages awarded will be reduced by the percentage you were at fault for the accident.
Types of Accident Claims We Handle
Contact a Queens car accident lawyer if you need trusted legal representation after any vehicle accident.
Our firm provides comprehensive advocacy in:
Distracted driving accidents
Drowsy driving accidents
Rear-end collisions
Hit and run accidents
Head-on collisions
Drunk driving accidents
Rollovers
Commercial truck accidents
T-bone accidents
Steps to Take after a Car Crash
Car accidents are traumatic, emotionally charged events that can leave you feeling anxious, disoriented, and confused. The actions you take in the hours and days afterward will have a significant impact on the success of a future injury claim.
Take the following steps to protect your rights to full and fair compensation:
Call 911 and report the accident
Seek medical care and follow your treatment instructions
Ask for a copy of the police accident report
Take videos and photos of the vehicles and accident scene
Collect the contact information of any witnesses
Do not admit fault or discuss the crash with involved parties
Refrain from posting information about the accident or your injuries on social media until the case is resolved
Report the accident to your insurance company
Consult with a trusted car accident lawyer about legal options
Common Car Accident Injuries
Car accident injuries can range from minor contusions and fractures to paraplegia. Our firm can ensure you get appropriate treatment from medical providers and take care of all legal paperwork so you can rest and recover.
Some of the more typical injuries sustained include:
Whiplash
Broken bones
Deep lacerations
Chest injuries
Penetrating injury causing organ damage
Soft tissue injury to muscles, ligaments, and tendons
Internal bleeding
Spinal cord injury
Traumatic brain injury (TBI), including concussions
Severe burns
Neck and back injuries
Loss of limb
Paralysis
Potential Damages in a Car Accident Claim
Proactive investigations, solid evidence, and expert testimony can strengthen your case.
We work with industry professionals to help assign an accurate dollar figure to past, current, and anticipated losses, such as:
Hospital and medical bills, including ER treatment, diagnostics, prescription medications, doctor appointments, and surgeries
Lost income and wages
Loss of future earnings
Costs to replace or repair a vehicle
Pain and suffering
Emotional distress
Loss of consortium
Diminished enjoyment of life
Contact Us Today for a Free Consultation
There are no upfront legal fees, and we only get paid if we secure compensation in your case. To speak with a car accident attorney Queens residents have come to depend on, call Friedman, Levy, Goldfarb, Green & Bagley, P.C. today for a free consultation.