Between 1953 and 1987, contaminated drinking water at Camp Lejeune put service members, their families, and civilians at risk for cancer and many other serious illnesses. Recently passed legislation allows for those stationed or living at Camp Lejeune to recover compensation for sickness and injuries related to contaminated water at Camp Lejeune.
The personal injury attorneys at Friedman, Levy, Goldfarb, Green & Bagley, P.C. are ready to help affected veterans and their loved ones to recover compensation for their injuries. Call us today for a free, no-obligation consultation and learn how our law firm can help your family.
Camp Lejeune Justice Act of 2022 Overview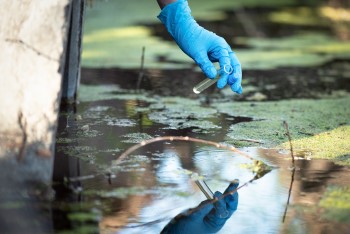 You or a loved one may be eligible for compensation if stationed at Camp Lejeune for more than 30 days at any time between 1953 and 1987 and were diagnosed with cancer or other serious injuries. The U.S. government recently passed the Camp Lejeune Justice Act of 2022, which allows allows those who were exposed to Camp Lejeune's toxic drinking water to receive compensation for injuries and damages caused by their exposure. Eligible service members, civil employees, and their families are entitled to seek compensation under this Act.
Camp Lejeune Contaminated Water Lawsuit Eligibility
Camp Lejeune settlement benefits may be available if you or they resided at Camp Lejeune (or one of its satellite installations) between 1953 and 1987, and have one of the following medical diagnoses:
Leukemia
Liver Cancer
Renal toxicity
Non-Hodgkin's lymphoma
Myelodysplastic syndromes
Hepatic steatosis (Fatty Liver Disease)
Scleroderma
Miscarriage
Female infertility
Esophageal cancer
Breast cancer
Kidney cancer
Lung cancer
Bladder cancer
Multiple myeloma
Parkinson's disease
Neurobehavioral effects (ADHD, OCD, Autism, Tourette's Syndrome)
Consult With A Camp Lejeune Water Contamination Attorney
The Camp Lejeune Contaminated Water Lawsuit can apply to you, a family member, or a loved one who lived at Camp Lejeune (North Carolina) and suffered health effects from the decades of water contamination.
Call Friedman, Levy, Goldfarb, Green & Bagley, P.C. at 212-307-5800 for a free, no-obligation case consultation to discuss your legal options and find out how filing a lawsuit for Camp Lejeune water contamination can help you or your loved ones.