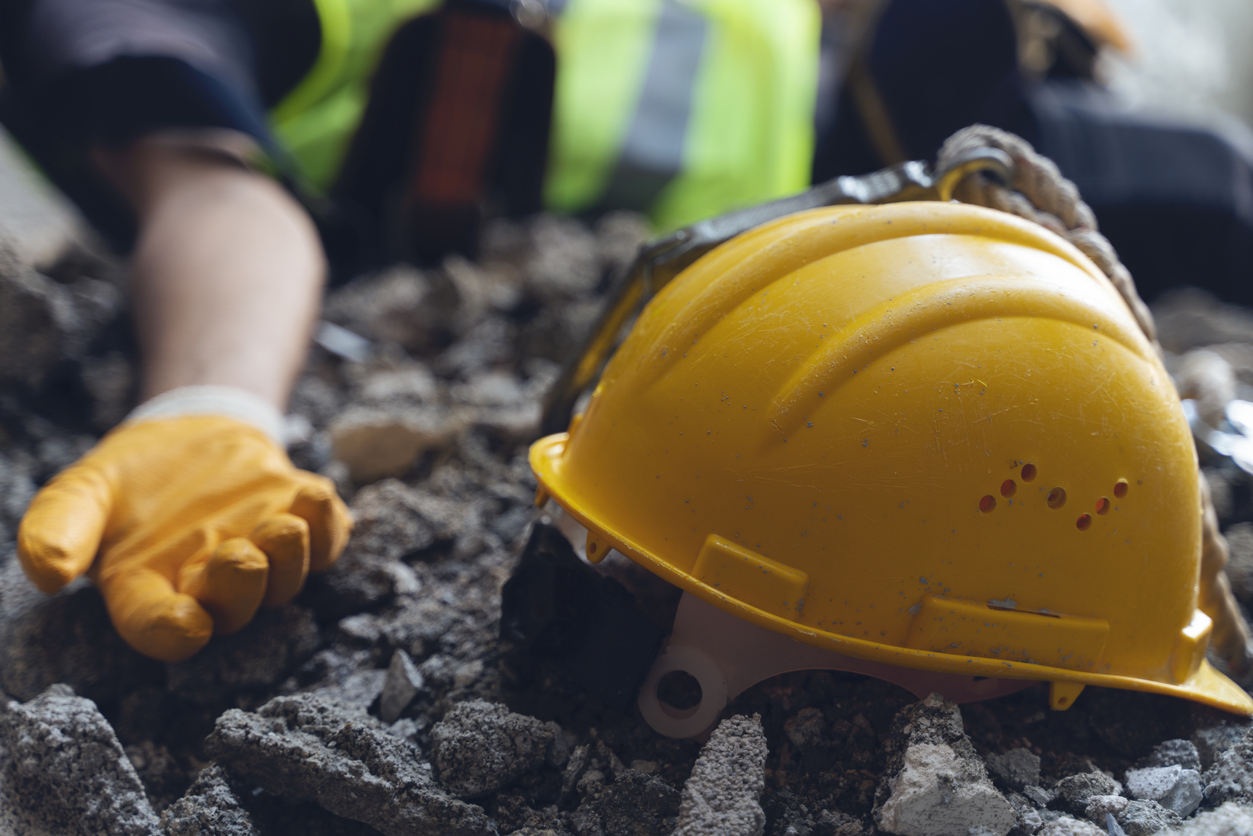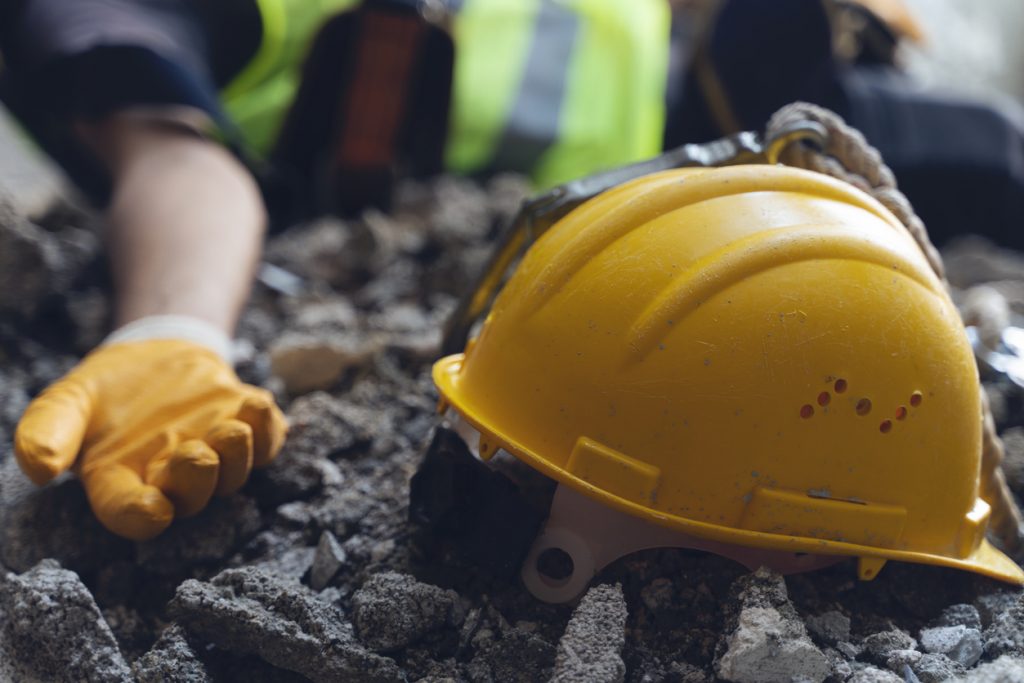 If you were hurt while working construction in Queens or have a family member in the industry who was injured on the job, a skilled attorney could protect your rights to full and fair compensation. New York personal injury law firm, Friedman, Levy, Goldfarb & Green, leverages more than 50 years of experience handling complex construction accident claims.
Explore your legal options with a Queens construction accident lawyer after being injured on the job. The initial consultation is free, and there are no attorney fees unless we win compensation in your case.
Talk with an experienced personal injury attorney for a free consultation!
The US Bureau of Labor Statistics on Construction Accidents
The US Bureau of Labor Statistics reported 976 construction accident-related fatalities in 2020, accounting for nearly half of the nation's workplace deaths. New York City's construction industry is notoriously dangerous. Workers are routinely denied adequate safety equipment and subject to hazardous conditions that violate State and Federal Labor Laws. Just last year, 61 construction workers in Queens suffered serious injuries on the job, and two died in occupational accidents.
While falls continue to account for the lion's share of construction site injuries and fatalities, electrocutions, equipment failures, and falling objects also contribute to these senseless tragedies.
Preventable Causes of Construction Accidents
The New York Committee for Occupational Safety and Health (NYCOSH) has repeatedly found that construction sites with logged Occupational Safety and Health Administration (OSHA) violations have a higher incidence of accidents and fatalities. The following represents the top violations cited during OSHA inspections of construction sites:
Lack of adequate fall protection
Lack of machine guarding
Insufficient respiratory protection
Control of hazardous energy
Lack of face and eye protection
Hazardous scaffolding
Failure to implement fall protection systems
Inadequate hazard communication
Hire a Construction Accident Lawyer Queens Residents Trust
When you hire a Queens personal injury lawyer at our firm, you gain a skilled advocate who will fight for the damages to which you are entitled. Our legal team combs through every detail of your accident to determine if you have a valid third-party claim for damages. We are well-versed in New York Labor Laws and use our resources and investigative expertise to identify all responsible parties. Some situations may warrant legal action outside of workers' compensation benefits.
You can depend on our experienced attorneys to:
Conduct detailed investigations into prior OSHA violations and NYC Building Code violations.
Gather evidence that demonstrates unsafe workplace conditions
Handle all communications and negotiations with defendants
Consult with industry experts to assess the worth of your case
Submit your claim within the statute of limitations
Fight for the highest possible settlement or court award
New York Labor Law Violations
New York has specific labor laws that afford special protections for construction workers to prevent injury from falling objects or falls from ladders, ledges, scaffolding, and floor openings. In addition, property owners and contractors must provide "reasonable and adequate protection to the lives, health, and safety of all persons" they hire, whether union or non-union employees.
After being injured on a construction site, you may be eligible for more than workers' compensation. Our dedicated attorneys can review the facts and circumstances of your construction accident and outline the best steps to move forward.
Depending on the unique facts of each case, a personal injury lawsuit may be brought against any number of negligent parties. These may include general contractors, engineers, property owners, subcontractors, or the manufacturers of defective construction machinery or equipment.
Common Injuries Sustained in Queens Construction Accidents
Injuries in scaffolding accidents and other construction site disasters often result in catastrophic harm. Workers may be left with lasting health complications and injuries so severe they can no longer remain gainfully employed.
Our construction accident lawyers help workers involved in roof and ladder falls, structure failures, crane accidents, trench collapses, welding accidents, explosions, forklift accidents, vehicle accidents, and electric shock accidents resulting in:
Burns
Broken bones
Traumatic brain injury
Paralysis
Loss of limb
Hearing or vision loss
Neck and back injuries
Spinal cord damage
Organ damage and failure
Crush injuries
Soft tissue injuries
If your family member suffered fatal injuries in a construction accident, you might be eligible to bring a wrongful death claim for monetary damages. We leave no stone unturned when it comes to holding negligent parties liable and securing meaningful compensation for our clients.
Compensation Available to Injured Construction Workers
Workers' compensation coverage is designed to pay for economic damages like medical expenses, lost wages, and disability after being hurt on the job. While helpful, these insurance benefits are limited and entirely different from those available in a third-party lawsuit.
A personal injury claim can demand compensation for other losses, such as:
Pain and suffering
Emotional distress
Disfigurement
Loss of enjoyment of life
Mental anguish
Ongoing rehabilitation
Time Limits for Filing a Lawsuit After a Construction Site Injury
In New York, you have three years from the date you discover your injury or illness to file a personal injury complaint against a third party. For most of our clients, the clock starts ticking on the day of the construction site accident. Your legal counsel can ensure you have all the required paperwork and supporting documentation to file a claim on time.
Speak to a Queens Construction Accident Attorney
After a construction site accident in Queens, we can help you seek the justice you deserve. Contact Friedman, Levy, Goldfarb & Green to schedule a free consultation to discuss your legal options today.