Our team at Friedman, Levy, Goldfarb, Green & Bagley, P.C. offers tenacious, results-driven representation for individuals injured in car accidents in Brooklyn. Our Brooklyn car accident attorneys work on a contingency basis, which means there is no legal fee due– unless we recover compensation on your behalf through settlement or jury award. We prepare every case to withstand the scrutiny of the judge and jury and go the extra mile to clear your name of any wrongdoing and seek the maximum compensation allowed by law.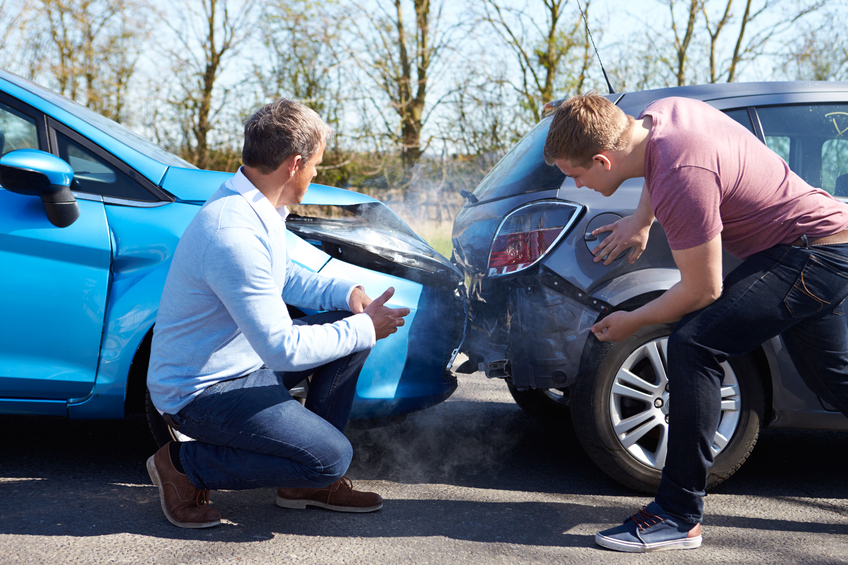 Do You Need a Car Accident Attorney in Brooklyn?
While it's possible to negotiate with insurance companies and file a lawsuit pro se, it is not recommended – particularly in Brooklyn, where there are many claims. We have access to private investigators, crash reconstructionists, medical experts, and other professionals who can help bolster your rightful claim to compensation. Our familiarity and rapport in courtrooms across Brooklyn allow us to negotiate skillfully in your favor.
Where Are the Most Car Accidents in Brooklyn?
While a car accident can happen to anyone, anywhere, some locations tend to see an increased frequency.
Many of the most dangerous intersections in New York City are located right here in Brooklyn:
Tillary Street & Flatbush Avenue
Atlantic Avenue & Pennsylvania Avenue
Erksine Street & Seaview Avenue
Atlantic Avenue & Conduit Boulevard
Flatbush Avenue & Empire Boulevard
Some 171 car accidents– about seven an hour– happen in Brooklyn daily, according to NYPD data. Roughly 29 percent of all accidents in New York City occur in Brooklyn.
What Causes Brooklyn Car Crashes?
According to NYPD data, among the reasons cited for accidents in Brooklynare:
Driver inexperience
Driver inattention/distraction
Unsafe speed or lane change
Failure to yield the right-of-way
Following too closely
Passing or improper lane usage
Backing unsafely
Turning improperly
When another motorist's negligence contributed to the accident that caused your injuries, you may have legal grounds to pursue a lawsuit for all costs related to the crash.
What Types of Personal Injuries Can a Brooklyn Car Accident Lawyer Litigate?
A Brooklyn car accident lawyer is most commonly hired to assist with:
Broken bones
Concussions
Internal bleeding and organ damage
Neck, back, and spinal cord injuries
Scars, burns, and permanent disfigurement
Severe whiplash soft tissue injuries
Traumatic brain injury, head injury, or facial trauma
What Potential Damages Can a Brooklyn Car Accident Attorney Recover?
Car accident injuries incur a variety of expenses, which may be recoverable through the legal process:
All out-of-pocket medical expenses, including copays, surgeries, prescriptions, and therapies
Lost wages – past and future – including reduced earning capacity and job retraining if necessary
Property damage when a car is totaled, and insurance refuses to cover a fair amount
An estimated amount of pain and suffering, including emotional trauma and impact on daily life
Funeral and burial expenses and death benefit when a loved one has died due to someone's negligence
What Laws Pertain to a Car Accident in Brooklyn?
New York's No-Fault Law: Under this law, your insurance will pay your medical expenses, regardless of who caused the crash. Pedestrians and cyclists are covered by the striking vehicle's insurance company. However, you have just 30 days to make a claim for medical benefits, which can be overwhelming if you're recovering in a hospital. Contacting a Brooklyn car accident attorneycan help take care of business while you heal.
Article 51 "Serious Injury" Threshold: New York insurance regulations allow a maximum of $50,000 per accident victim. If you have been injured above and beyond this amount (in medical bills and lost wages), you have to step outside the system. You will need to file a personal injury lawsuit seeking further damages for all medical bills (past and future), lost wages and reduced earning capacity, pain and suffering, and more.
Statute of Limitations: In Brooklyn, you generally have up to three years from the date of the crash to file a legal claim for compensation. It's possible you may have more or less time, depending on the specific circumstances of your accident, so it's always best to call for a free consultation right away.
Types of Collisions and Brooklyn Car Accident Lawsuit Results
While the past is no guarantee of the future, the following local case results give you an idea of the caliber of representation we provide our clients in Brooklyn:
Rear-End Accident, causing posterior tibial tendon, ankle, and spine injuries: $4.98 million Jury Verdict
No Seat Belt Accident, causing a fractured femur, contested by the insurer: $1 million Jury Verdict
Bus Fail to Stop at Stop Sign, even though the T.A. argued our client was drinking: $875,000 Settlement
No two cases are exactly alike, but it's important to note that New York State allows plaintiffs to sue for damages, even if they bore some responsibility for the collision or injuries sustained, albeit at a reduced amount. Ideally, you want to hire a skilled team that understands the best strategy to limit your liability and maximize your damages.
Where To Find a Personal Injury Attorney in Brooklyn
We serve all five boroughs of New York, including Brooklyn, out of our main office in Midtown Manhattan. Contact Friedman, Levy, Goldfarb, Green & Bagley, P.C. to discuss your legal rights during a free, no-obligation consultation with an experienced, compassionate personal injury attorney in Brooklyn.