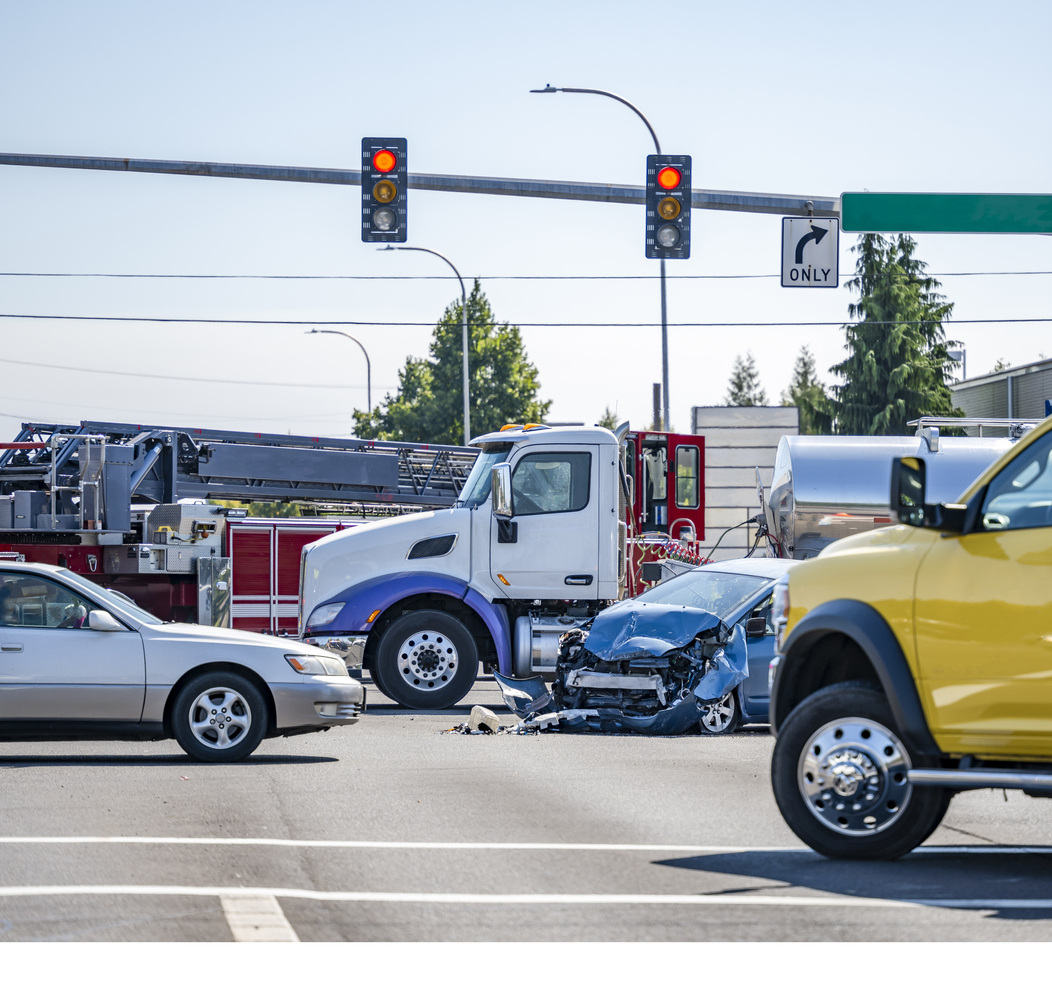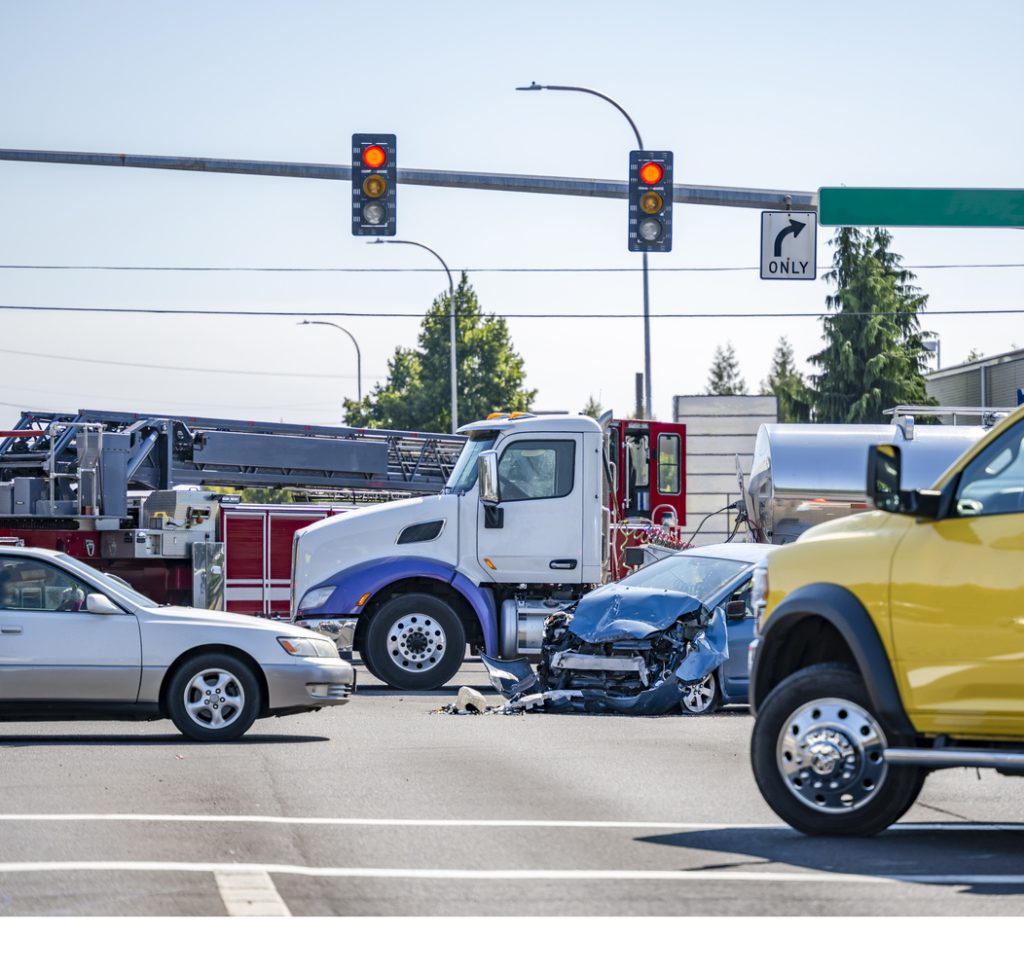 Trucks are a necessity. They deliver many of the goods that we need and use on a daily basis. Unfortunately, some trucks are driven or maintained in an unsafe manner, which can cause devastating injuries for innocent victims.
You may have been safely driving on the Long Island Expressway on your way to the beach—when a truck jack-knifed and upended your life. Contact us at Friedman, Levy, Goldfarb, Green & Bagley, P.C. for a free consultation if this has happened to you. We are tireless advocates for our clients.
Injured in a truck accident? Tap to call for a FREE consultation!
How Do Dangerous Truck Accidents Happen?
An experienced Long Island truck accident lawyer knows that some of the most common causes include the following:
Excessive speeds
Unsafe lane changes
Unsafe merges
Failing to yield to the right-of-way
Following too closely
Running a red light or stop sign
Distracted driving
Fatigued driving
Drunk driving
Defective parts of the truck
Improper maintenance
Inclement weather
Unsafe road hazards
Truck Crash Injuries Can Be Severe
Victims often incur serious, life-changing, or even fatal injuries. Some of the most common associated with truck accidents on Long Island Expressway include:
Neck, back, or spinal cord injuries
Brain injuries such as Traumatic Brain Injury (TBI)
Organ damage
Internal bleeding
Lacerations
Broken or fractured bones
Damage to ligaments
Permanent scarring
Permanent disfigurement
Amputations
Partial or full paralysis
Wrongful death
What to Do Following Your Accident
If you are injured in a truck accident caused by the negligence of another party, you may have grounds to file a lawsuit with a Nassau County truck accident lawyer. To maximize the amount of financial compensation that you receive, follow these steps:
Call the police and ensure that an accident report is filed. It creates an official document that can help support your claim.
Seek medical attention even if you feel fine. Remember, adrenaline is coursing through your body—and the pain may surface later.
Take pictures of your injuries, the license plate of the truck, and any other identifying information. If possible, take pictures of the damage to all vehicles, the location of the crash, including road and traffic conditions.
Consult with an experienced Long Island truck accident lawyer. These claims can be complex. Our attorneys at Friedman, Levy, Goldfarb, Green & Bagley, P.C. urge you to consult with an experienced Long Island personal injury lawyer as soon as possible.
Do not post anything about the accident or your injuries on social media. Make sure that no one else tags you.
Assume that the insurance company is following you while your case is ongoing. Refrain from doing anything that might cast doubt on the existence or severity of your injuries.
Talk with an experienced truck accident attorney for free!
What if I Was Partially At-Fault for the Accident?
Many truck accident victims in Suffolk County express concern that they may be ineligible to file a claim– because they may have been partially responsible. However, New York is a pure comparative negligence state. You can still receive financial compensation for your injuries if you were less than 100 percent at fault. However, the amount of damages you receive will be reduced in proportion to your responsibility. For example, if you suffered $1.2 million worth of damages and are found to have been 25 percent at fault, you would still receive $900,000.
Contact Us for a Free Consultation
At Friedman, Levy, Goldfarb, Green & Bagley, P.C., we have fought for maximum financial compensation and justice for our injured clients. We aim to achieve a reasonable settlement for our clients, but we have the experience, skill, and track record to take your case all the way to trial if necessary. If you have been injured in a truck accident here in Long Island, call us today to book a complimentary consultation. We do not bill our clients unless they win.