I was in a motorcycle accident.
"I was in a motorcycle accident, and from my first time meeting Charlie throughout the length of my case, I received nothing less than A+ service from him and his team. They were complete advocates for me, and communication was never an issue. I would not hesitate to recommend their services. 5+ stars!"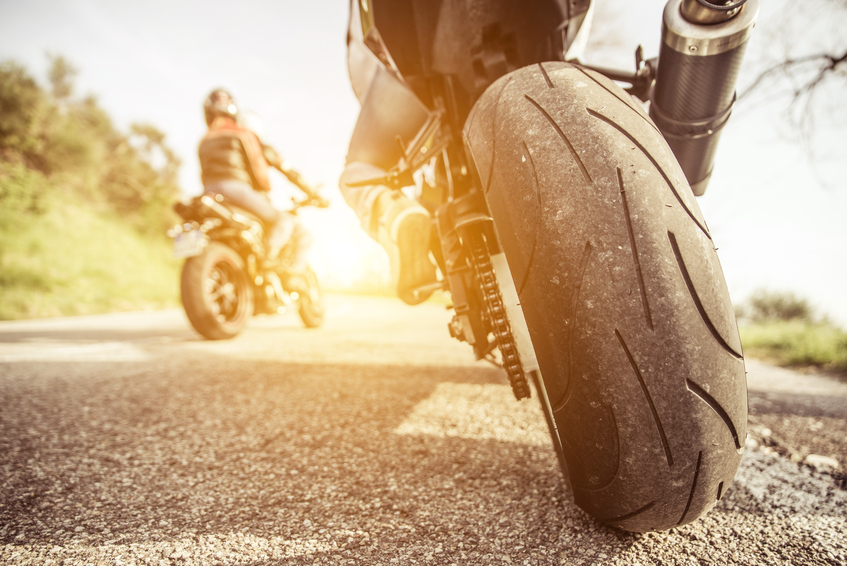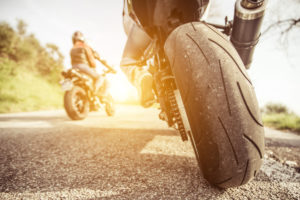 Looking for the best motorcycle accident lawyer in NYC?  The New York motorcycle accident attorneys at Friedman, Levy, Goldfarb, Green & Bagley understand and appreciate these injury risks and the dangers faced by New York State's 400,000 licensed riders. If your ride is damaged and you suffer injuries when a careless motorist causes you to crash your bike, we can help you recover the compensation you need to recover from injuries and to get back on your bike as soon as is possible.
New York State's Department of Health reports that almost 5,000 motorcycle riders make emergency room visits every year following traffic accidents. More than 1500 of those riders are hospitalized and approximately 140 will die as a result of injuries suffered in a motorcycle crash.
Injured in a Motorcycle accident? Tap to call for a FREE consultation!
Common Causes of Motorcycle Accidents
According to studies by the National Highway Traffic Safety Administration, nearly 75% of all motorcycle accidents and 50% of fatal accidents, involve two vehicles. The second is usually a car, and the motorcyclist almost always fares worse.
A percentage of motorcycle accidents may be caused by the rider's own negligence, but a great number of car-motorcycle collisions result from a motorist's failure to see a motorcycle. This happens most frequently when:
A motorist turns left in front of an oncoming rider
A rider is passing a car and the driver shifts into the rider's lane
The rider is lane splitting and a motorist shifts across lanes
A driver pulls out of a side street or driveway and into the path of a bike
If you are injured in a motorcycle crash, you should first understand the liability issues you will encounter when you seek motorcycle accident compensation.
The most common factors in motorcycle accidents include:
Inexperienced riders or drivers
Speeding
Alcohol & drugs
Distractions (texting, talking on a cell phone, eating)
Weaving in and out of traffic
Not using a turn signal
Driving on the wrong side of the road
Tailgating
Lane splitting
Poor weather conditions
Unexpected obstacles
Under-cornering
Over braking
Vehicle defects
Road defects (potholes, broken asphalt)
Harassment and road rage
Failing to wear protective gear (helmet, leather)
The High Cost of Motorcycle Accidents
In most cases it is the front of the motorcycle that is hit. This is also the point of impact that results in the most incapacitating and fatal injuries. If you have been in a motorcycle accident, you may already have a good idea of its cost, including physical and emotional pain, expensive medical bills, lost wages and property damage.
Identifying every potential factor in an accident is important in determining who is at fault or what percent each is at fault and who is financially responsible.
Fault can be a complex question on which you, the other driver, police and emergency responders, and insurance companies do not agree. It is even further complicated if there were equipment failures, poor road conditions, public vehicles, or obstacles involved.
In every motorcycle accident case, preserving the evidence of the accident is crucial to establishing liability and apportioning responsibility between the parties. You can improve your chances of preserving critical evidence if you contact an experienced motorcycle personal injury lawyer as soon after an accident as is possible.
An attorney can help prepare your strongest arguments, and may even retain a private investigator to help build your case. But you must act quickly. The insurance companies will want to settle as quickly as they can. They will not want to wait to discover that you have long-term medical and disability issues. To them, it's just business. To you, it is your future. Do not agree to any settlement without talking to an attorney.
An experienced motorcycle accident attorney can help you:
Understand your legal options
Conduct an investigation into the accident
Challenge the police report's findings
Help prevent insurance companies from settling too soon
Ensure that your long-term medical, psychological and financial needs are identified
Fight for compensation
No fee unless we win. Call today for a free no obligation consultation!
Motorcycle Accident Injuries
Motorcyclists are most likely to suffer bruises and abrasions ("road rash"), bone fractures, and head and spinal injuries in motorcycle accidents. Many bone fractures are caused by heavy bikes that fall onto riders and their passengers. Head injuries occur when a rider is thrown from his bike. Unlike New York State, many states do not require riders to wear helmets. The right protective headgear and eyewear, however, can reduce the likelihood of a head injury in a motorcycle accident by 30% or more.
Both riders and their passengers are prone to suffering injuries in a motorcycle accident, and both of those parties can sue a motorist that caused the accident for their respective injuries. A passenger may also have a valid cause of action against the rider, particularly if the rider is inexperienced or was operating the bike in an unsafe manner. In many instances, both the rider's and the negligent motorist's insurance companies will be parties to motorcycle accident lawsuit settlement negotiations.
Motorcycle Accident Verdicts and Settlements
How much is a good settlement for a motorcycle accident? An attorney who understands New York State's motorcycle accident laws will give you the best estimate of how much is a good settlement for your losses. The value of your claim for compensation will be determined by:
The dollar value of damage to your bike
Medical expenses needed to help you recover from injuries
Costs of therapy and future medical treatment that may be required
Your lost wages if you are unable to work
The value of your diminished earnings if the motorcycle accident left you with serious disabilities
Damages for your pain and suffering
The first settlement offers that insurance companies make are typically far below the costs and expenses incurred by the injured parties. Most insurance companies, for example, place a low dollar value on the pain and suffering that an injured party experiences in the aftermath of a motorcycle accident. An experienced attorney will guide you to understand the fair compensation that you deserve after you have been injured in a motorcycle crash.
Go with the Experienced NY Motorcycle Personal Injury Lawyers at Friedman, Levy, Goldfarb, Green & Bagley
Recovering from a motorcycle accident can be a long, hard road. And it is a road you should not head down alone. The New York City motorcycle personal injury lawyers at Friedman, Levy, Goldfarb, Green & Bagley will fight for the maximum damages you need to get back on your bike. We have successfully helped riders in Manhattan, Brooklyn, the Bronx, and throughout New York City and Long Island recognize the low-ball offers and other tactics used by the insurance companies to settle cases for less than they are worth.
When you call our motorcycle accident lawyers immediately after your crash, we will start the crucial step of gathering the evidence we need to fight for your compensation and to assist you to recover from your injuries. Call us today for a free, no-obligation case review, and find out how much your lawsuit could be worth!
Additional NY motorcycle accident lawsuit resources:
Health.ny.gov, Motor Vehicle Traffic Crash Statistics – New York State Residents. Statistics, https://www.health.ny.gov/statistics/prevention/injury_prevention/traffic/county_of_residence.htm
Livestrong.com, Common Injuries Caused by Motorcycle Accidents. https://www.livestrong.com/article/403426-are-schwinn-bike-helmets-good/