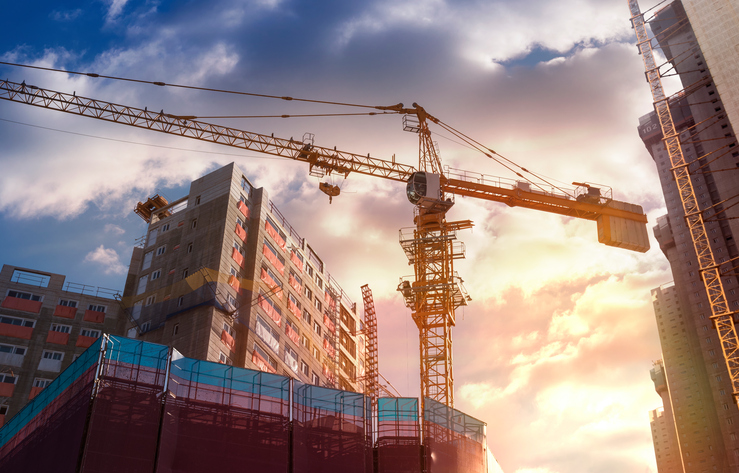 Construction can be dangerous work– worksites are often hectic with many different moving parts. Because of this, there are a number of potential parties that you can sue after an New York City construction accident. In general, you may have grounds to file a lawsuit against any responsible third party.
An experienced personal injury lawyer will know that some of the parties that may be held liable can include– the owner of the property, the general contractor, the manufacturer of the equipment or tools you were using, or the driver of a vehicle that strikes you. Third parties may also include the architect, a general contractor, a subcontractor, the insurer, and the site safety officer.
How Dangerous is Construction Work?
The inherent dangers of construction work are alarming. A study conducted by the Center for Construction Research and Training found that over a 45-year career, a construction worker has a 75 percent chance of suffering from a disabling injury and a 1-in-200 likelihood of succumbing to a construction accident resulting in death.
A Workers' Compensation Claim may not be Your Only Option
While our attorneys at Friedman, Levy, Goldfarb, Green & Bagley, P.C. do not handle workers' compensation cases, accident victims are not necessarily limited to this. You may be able to file a lawsuit with a New York construction accident lawyer even if you have already obtained workers' compensation.
When You Can File a Construction Accident Lawsuit Against Your Employer
Pursuant to New York Labor Law Sections 200, 240(1), and 241(6) and general negligence, construction accident victims may go above and beyond workers compensation and file a lawsuit against their employer if they were negligent and one or more of the following transpired:
The accident resulted from a fall from a height, ladder, or scaffold
The victim fell through an unsecured opening
The victim was struck by a falling object
If one of New York's multitude of industrial regulations was violated.
The accident was caused by a negligent third party.
Suing the Owner of the Property
The construction site owner and the general contractor, owe a legal duty to provide adequate and reasonable protection for every person at a construction site. If you were injured due to dangerous conditions at the job site, for example a slip and fall accident, you might file a lawsuit against them. In some accidents, this rule may apply to the property owner even if they did not know or control the dangerous condition that caused your accident.
Contractor and Subcontractor Liability
There are often several different contractors working on a construction site. If another company's worker caused or contributed to your accident, you may be able to sue that contractor.
Car Accident Claims
Automobile accidents can happen anywhere. If you get in a car accident with a negligent driver on the construction site, you can file a personal injury lawsuit against that driver and potentially their employer as well.
Architects May Be Held Liable
While we tend to trust architects to perform their job at a high level, not all of them do, which can have serious consequences for construction workers. If the building or structure where you are working is inherently dangerous or has not been properly inspected, the architect or building engineer may be held liable for any injuries you incur.
Filing a Claim Against a Manufacturer
Construction workers are often required to operate heavy and dangerous machinery and tools including cranes, forklifts, nail guns, welding torches, or chainsaws. If one of those machines or tools malfunctions and thereby causes your accident, you may have grounds for against that manufacturer in a product liability lawsuit.
What can an Attorney Do for You?
As noted, construction accident claims are often highly complex due to several factors, such as the number of different parties that may potentially be liable. With that in mind, at Friedman, Levy, Goldfarb, Green & Bagley, P.C., we always recommend that an accident victim hire a qualified attorney as soon as possible.
Contact us for a free consultation
Our attorneys at Friedman, Levy, Goldfarb, Green & Bagley, P.C. have been representing New Yorkers for more than half a century. We take pride in achieving justice on behalf of our clients. We have secured eight separate financial settlements of at least $1 million on behalf of clients who were victims of construction accidents.
If you or a loved one were injured in an New York City construction accident, call Friedman, Levy, Goldfarb, Green & Bagley, P.C. 24/7 to book your free consultation.