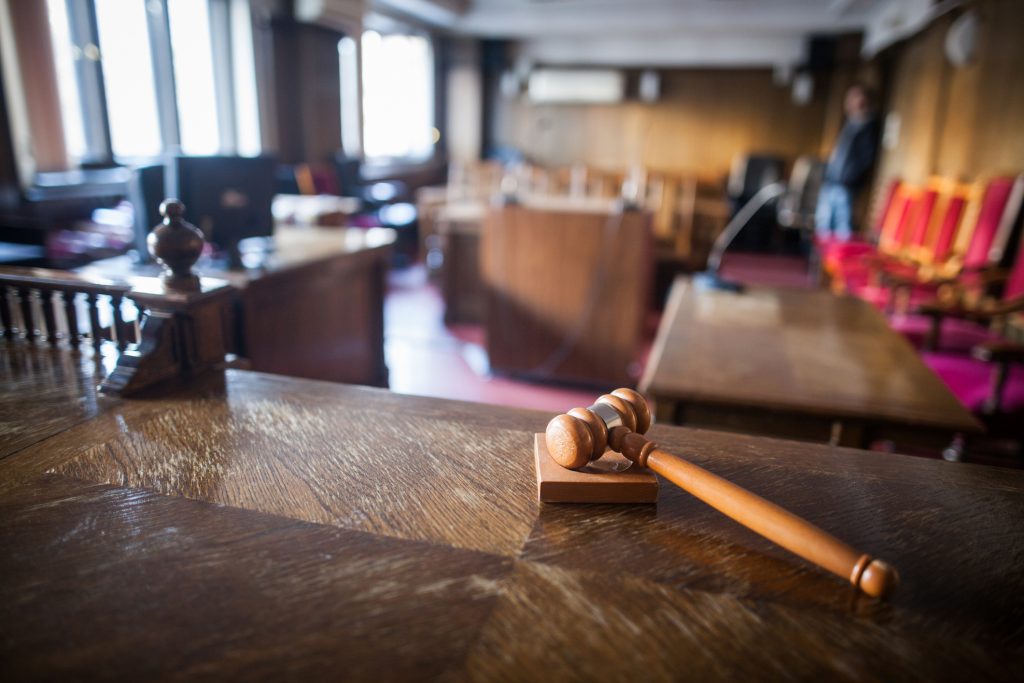 If you were injured in a car accident, lost wages are recoverable under no-fault insurance and as damages in a personal injury lawsuit. In the former, it does not matter who was at fault. In the latter, the at-fault driver's insurance company is liable.
The experienced New York City car accident lawyers at Friedman, Levy, Goldfarb & Green can help you recover lost wages and all other damages to which you are entitled. We fight aggressively so that you receive the maximum compensation you deserve.
No-Fault Insurance
New York is a no-fault insurance state, which means that there is no process of litigation for car accidents resulting in relatively minor injuries. The injured party submits their medical bills and their claims for lost wages to their own insurance company. Standard no-fault insurance in an accident pays for medical bills and lost wages up to $50,000. If health care costs exceed that amount, or if you suffer an injury the state deems serious, you can then make a claim against the at-fault driver.
No-fault insurance does not allow for pain and suffering awards. However, this is not the case with a personal injury lawsuit. If you were seriously injured, do not accept a settlement from the insurance company without obtaining legal counsel.
Calculating Lost Wages
In New York, there are ways of calculating lost wages based on the severity of your injuries. These include the wages lost from the time of the accident until your recovery, known as actual lost wages.
Determining actual lost wages is straightforward. The average daily wage is multiplied by the number of days the person was unable to work.
This may also include vacation or sick pay, benefits, bonuses, or incentives. Required documentation may include:
Tax returns
Pay stubs
A statement from the employer regarding earnings
Most automobile no-fault insurance policies contain limits on the amount of lost wages reimbursed, so it is important to consult your own policy, or the policy of the car you were in to determine how much of your lost wages will be reimbursed.
Seriously injured individuals may receive damages for future lost wages. Much of the documentation necessary is the same as for actual lost wages. However, medical expert testimony is required so that the person's prognosis, degree of impairment, and the likelihood of ever returning to similar employment is analyzed. Your personal injury attorney can advise on these and other matters.
Loss of Future Earning Capacity
Loss of future earning capacity is about losing the ability to work or make as much as before the collision. A great deal depends on the nature of the injury and the occupation. For example, a surgeon whose hands are broken can still work in the medical field but may never be in the operating room again.
The factors that determine the amounts for loss of future earning capacity include injury severity as well as:
The individual's health before the accident
Age
Years until retirement
Recovery length
When the person might get back to work.
Expert witnesses are also required for loss of future earning capacity considerations. In addition to medical testimony, the employer may testify about the person's work history, promotion opportunities, and general work ethic. An economist presents data showing how much the person could expect to earn using salary trends in their field.
The victim's fellow employees and family members may testify as to the person's character and work history, as well as share other details about how the accident has changed their life.
Ready to Work
Most car accident victims want to get back to work as soon as possible, and that is understandable. It is crucial, however, that you follow doctor's orders and do not return until you are fully recovered. Going back to work while still healing can harm your body, as well as your claim. If you are receiving no-fault lost wages, once you return to work, those funds stop. Should it turn out that you are still hurt, the process with the insurance company starts again.
Contact us for a free consultation
If this has happened to you, the dedicated New York City personal injury lawyers at Friedman, Levy, Goldfarb & Green will help you collect your lost wages and any benefits owed. Schedule a complimentary consultation by submitting our online form or calling or texting us 24/7.
After reviewing your claim, we will discuss your options. We work on a contingency basis, so there is no fee unless you receive compensation. We serve all of the five boroughs and Long Island.