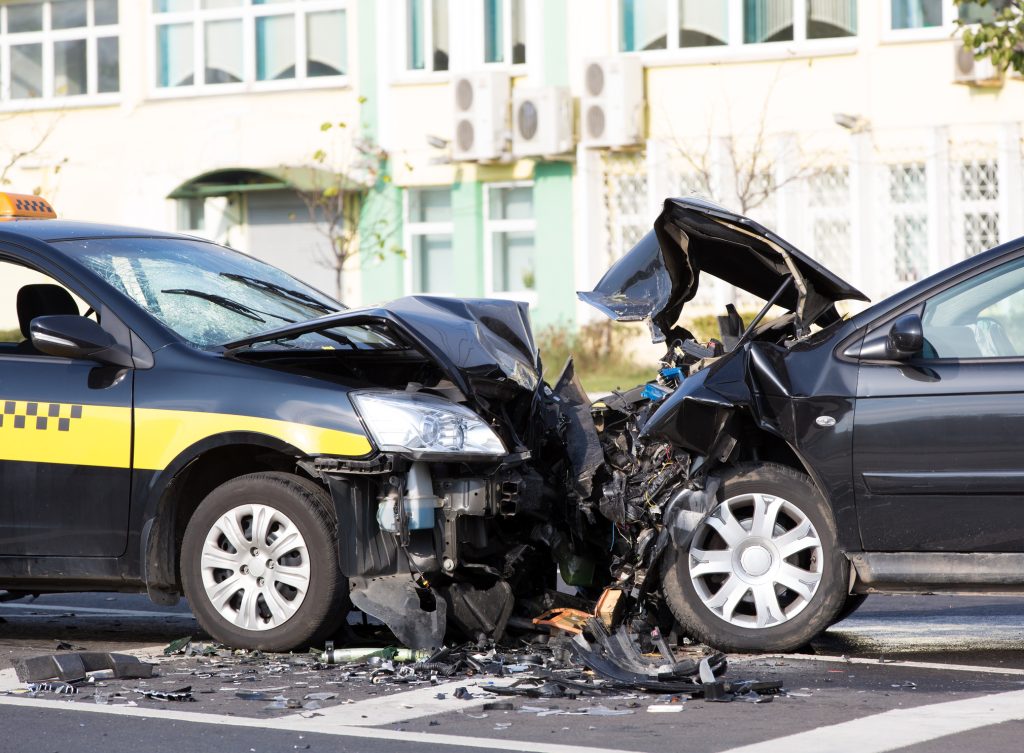 New York is a "No-Fault Insurance State" which could affect you in the aftermath of an auto accident in several different ways. First, it means that your own insurance company should reimburse you and your passengers for your medical expenses and lost wages, regardless of who caused it. The other motorist will make a claim with their insurance provider to cover any medical bills for injuries sustained in their vehicle.
If you were involved in an accident with a pedestrian, cyclist, or scooter rider, they too are entitled to make a no-fault insurance claim with your insurance company, regardless of who was responsible for causing the accident.
What does no-fault insurance cover?
You might collect no-fault insurance funds if you were a cyclist, pedestrian, passenger, or driver injured by a motorist in New York. The person could be driving a car, taxi, bus, or truck.
No-fault coverage extends to:
All related medical bills, including ambulance rides, doctor's visits, surgeries, therapies, medication, etc.
80% of your crash-related lost earnings, capped at $2,000 a month for no more than three years.
Expenses incurred for housekeeping or transportation up to $25/day for up to one year.
Death benefits of $2,000 payable to the covered person's estate to offset funeral expenses.
Property damage is not included in "no-fault" coverage, but every insurance policy issued in New York provides for property damage coverage with the minimum coverage being $10,000. However, in order to recovery for your property damage for the other vehicle's insurance company you must be able to show that the accident was the other driver's fault.
No-fault insurance minimums
If you have auto insurance, a typical no-fault accident claim will pay up to $50,000 per person for medical expenses and lost wages.
It does not matter who caused the accident. However, the insurance company may refuse to cover you if there is proof that you were intoxicated by drugs or alcohol while driving, driving without a valid license, driving with lapsed insurance, illegally street racing, or committing another crime at the time. You may also waive your right to insurance benefits if you fail to follow proper protocol, such as filing your claim within 30 days.
No-fault accidents with non-drivers
If you are not driving a vehicle but get struck by one as a pedestrian or cyclist, the driver will be responsible for covering your injuries. If you were involved in a hit-and-run accident, you can still file a police report and provide notice to the New York State Motor Vehicle Accident Indemnification Corporation (MVAIC), which fills in when insurance cannot be ascertained.
Motorcycles and scooters are not covered; you must have your own alternate insurance. In some cases, cyclists and pedestrians can receive money from their homeowner's or renter's insurance policies. If another insured driver is living in their household, the underinsured or uninsured motorist policy may cover the victim. Health insurance may kick in as a secondary coverage after other policy limits have been exhausted.
When an accident is more than no-fault
New York allows individuals whose injuries exceed the no-fault threshold to step outside the system to have their claims heard in court and seek greater damages, including an estimated amount for "pain and suffering," as well as compensation for estimated future losses.
You have reached the serious injury threshold if:
You have a fracture.
You are significantly scarred.
You lost a fetus in the wreck.
Your daily routine was interrupted for at least 90 of the first 180 days following the accident.
If you meet any of these criteria, you will be able to file a lawsuit against the other at-fault driver.
Which other states are no-fault?
The no-fault law gained traction in the 1970s as a way to speed up compensation and avoid lengthy, drawn-out litigation over fault and expense amounts. Today, New York is one of 12 states operating under this system, along with: Florida, Hawaii, Kansas, Kentucky, Massachusetts, Michigan, Minnesota, New Jersey, North Dakota, Pennsylvania, and Utah. Most states are considered "tort" states, where the at-fault party covers all losses.
Even with no-fault insurance, you may still need a lawyer.
In a perfect world, no-fault insurance would work as it was designed 100% of the time. However, the "real world" isn't so tidy.
You may need the services of a New York City personal injury attorney if:
Your no-fault claim was denied by your insurer.
Your insurer is prematurely looking to terminate your no-fault benefits.
Treatment of your severe injuries requires more money than the insurance company is willing to pay.
You know the other driver was at-fault for gross negligence, recklessness, or willful misconduct.
Contact us for a free consultation
Call Friedman, Levy, Goldfarb & Green to speak with a New York City car accident attorney free of charge. We work on a contingency basis, meaning you owe no money upfront and only pay if we secure a settlement or jury award on your behalf. There is no harm in exploring all your options in the aftermath of a serious auto accident.