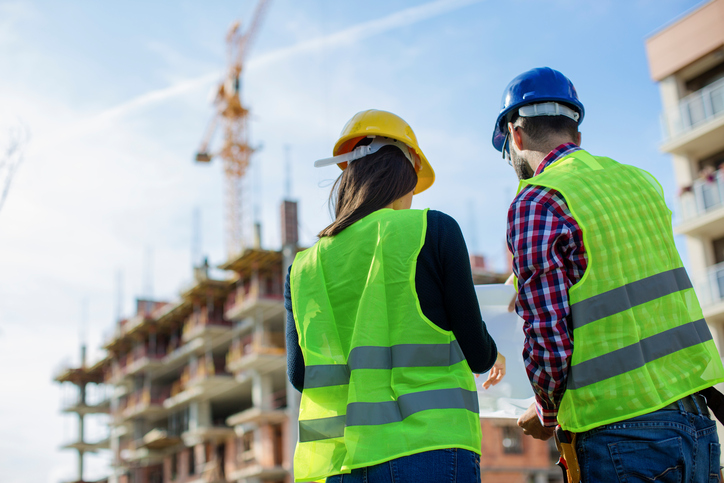 There are instances when workers' compensation isn't enough to cover the costs related to a serious construction accident injury. If you're planning on filing a third-party civil lawsuit for this type of injury, you have three years from the accident to take legal action.
This deadline is known as the statute of limitations, and New York, like many other states, has exceptions that shorten this time frame considerably. For this reason, it's essential to enlist the services of a reputable personal injury attorney who can ensure your construction accident claim is filed correctly and within the specified deadlines.
With the guidance of knowledgeable legal counsel, victims stand a much better chance of securing the compensation they rightfully deserve after a catastrophic accident that stemmed from negligence.
The Statute of Limitations
The statute of limitations for a construction accident claim in NYC is three years from the date of the accident. There are, however, some exceptions to this rule, and they include the following:
The discovery rule: This exception allows for filing a claim within a certain period of time after the injured party discovers (or should have discovered) the injury, regardless of when the injury occurred.
The continuing wrong doctrine: This exception applies when an injury is continuous or repeated over time, such as in cases of sexual abuse or fraud.
The equitable estoppel doctrine: This exception may apply if the defendant has taken some action that has led the plaintiff to believe that their claim is barred by the statute of limitations, even though it is not.
The tolling doctrine: This exception may apply if the plaintiff is under 18 years of age, is mentally disabled or is incarcerated.
The doctrines of waiver and estoppel: These doctrines may apply if the defendant has waived their right to assert the statute of limitations as a defense or if they have taken some action that has led the plaintiff to believe that the statute of limitations does not bar their claim.
In addition, if the employer has failed to provide notice of workers' compensation insurance coverage, the employee has four years. Further, if the employer intentionally conceals workers' compensation insurance coverage, the employee has six years to file a claim.
The strength and potential value of a claim
At Friedman, Levy, Goldfarb & Green, we provide compassionate, dedicated advocacy for construction accident victims and help clients determine the applicable statute of limitations. Three years may seem like ample time to build a case, but critical evidence can be misplaced, destroyed, or lost with each passing day, which can undermine the strength and potential value of a claim.
Exceptions and Important Deadlines for Cases
If your attorney is filing a construction accident claim against a public authority, municipality, or government agency, a notice of claim must be sent to the defendant within 90 days. The plaintiff then has one year and 90 days in which to file a lawsuit.
A construction accident resulting in death of a spouse or loved one has a shorter time frame for seeking restitution. Family members of the deceased must file their wrongful death lawsuit within two years of the victim's passing to pursue legal compensation.
However, construction workers who become diseased and injured due to toxic exposure on the job may not become aware of their illness right away. In cases like these, plaintiffs have three years to file suit, but the clock starts ticking when the disease or ailment is discovered.
In construction accidents leading to grave personal injuries and expenses, choosing the right law firm can make a world of difference in your legal recovery and outcome. For over five decades, Friedman, Levy, Goldfarb & Green have helped injured workers throughout New York City deftly navigate legal complexities while maximizing their recoverable damages.
Potential Liable Parties in Accident Claims
To win money damages through the civil courts, plaintiffs must prove liability or negligence on the part of the defendant. Depending on the case, injured construction workers may sue:
A property owner, general contractor, and subcontractor
Manufacturer of defective tools, machinery, or equipment
Negligent drivers who caused a motor vehicle accident
Other negligent parties
Protect Your Rights
Confidence and peace of mind are two of the primary advantages of hiring an experienced New York construction accident lawyer at Friedman, Levy, Goldfarb & Green. Unsure if your job site injury warrants legal action or if the statute of limitations has expired? Find out by speaking with a member of our team. Our attorneys can evaluate the circumstances of your accident and establish whether a civil action is justified.
Contact us for a free consultation
Call today to schedule a free initial consultation. Friedman, Levy, Goldfarb & Green represents construction site workers in New York City, the Bronx, Long Island, Brooklyn, and surrounding communities.