Negligent plumbing and maintenance are responsible for most New York City ceiling collapses that cause serious injury. When this happens in apartment buildings or property you were renting or patronizing, you may qualify for legal compensation. Establishing negligence requires the skill and experience of a New York premises liability lawyer at Friedman, Levy, Goldfarb & Green. Our team provides tenacious advocacy to help our clients maximize their monetary recovery.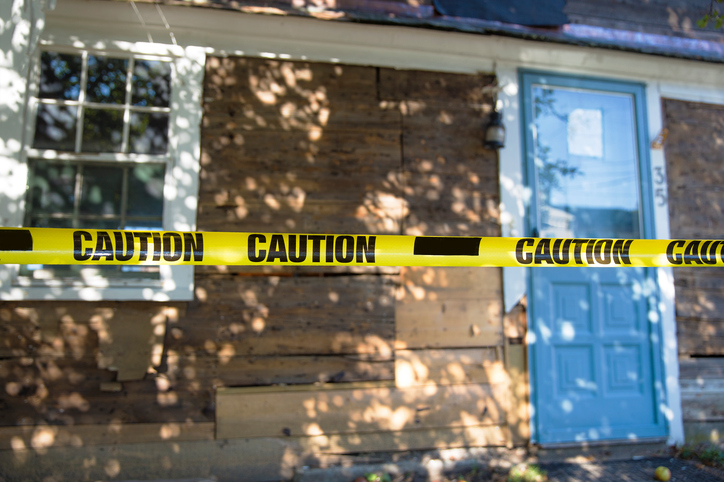 If you've suffered serious harm and property damage from a failed roofing system, we encourage you to consult with a ceiling collapse lawyer about your rights.
Causes of ceiling collapse in apartment buildings
Multiple factors can cause a ceiling to collapse. And while NYC is home to many 100-year-old buildings, there are ample precautions available to fortify aging architecture. However, when property owners, landlords, and builders take shortcuts or ignore major structural problems, the results can be disastrous.
It is impossible to tell if a roofing system is undermined without routine inspections and maintenance. If underlying issues are ignored or inadequately repaired, the defect can continue to worsen, putting occupants in grave danger.
Call now for a FREE consultation!
In our legal experience, ceiling collapse accidents in New York City are often attributed to:
Unrepaired plumbing leaks in the ceiling
Structural problems such as defective ceiling support
Insufficient weight-bearing measures
Construction that violates NYC building codes
Pest infestation that destabilizes structural integrity
Failure to conduct routine inspections
Negligent construction and maintenance practices
Failure to remove ice or snow from roofing structures
Our dedicated ceiling collapse lawyers handle all types of accident claims in the greater metro area, bringing a wealth of knowledge, resources, and expertise to the table. In NYC, building owners have a legal duty to ensure their premises are structurally sound and safe. When this duty is breached and injury results, our firm stands prepared to protect your rights and bring negligent parties to justice.
Actual or constructive notice of ceiling problems
To prevail in a premises liability lawsuit after a ceiling collapse, claimants must demonstrate that the property owner or manager had actual or constructive notice of a dangerous or defective condition– or they caused and created a hazard through their own actions. Rest assured, our attorneys will conduct independent investigations to uncover the truth, whether it's a track record of tenant complaints about peeling plaster and leaky pipes, subpar repairs, or infrequent inspections.
Actual notice is when the landlord, superintendent, or building manager is notified regarding a specific property concern, either in writing or verbally. Constructive notice is where a landlord or property manager should have been aware of a problem had they used reasonable care through periodic inspections.
A written complaint to a building owner or manager regarding a previous dangerous condition is a compelling piece of evidence, especially if it indicates they had ample time to remedy the situation but failed to do so.
Most ceiling collapse claims are based on theories of premises liability, but others fall under product liability. For example, if it turns out that faulty sheetrock screws or defective ceiling joists were the culprits, liability may rest with the product's manufacturer or designer.
No fee unless we win. Call today for a free no obligation consultation!
Types of injuries common to ceiling collapses
Ceiling collapse accidents often produce catastrophic injuries, especially when victims are directly beneath the structure.
When cement, steel, and plaster crash down, victims may sustain:
Severe lacerations
Broken bones
Crush injuries such as organ damage and perforated lungs
Severe head wounds
Concussions and brain injury
Spinal cord damage/paralysis
Herniated and bulging discs
Torn and ruptured ligaments and tendons
No matter if you're hurt in the workplace, your own home, or a public building, ceiling collapse accidents can have tremendous consequences physically, emotionally, and financially. Our lawyers collaborate with industry experts who can help us establish culpable parties and the true extent of your injuries and losses.
What to do after a ceiling collapse in New York
Report the accident to building authorities
Document the scene with photos and video
Get immediate medical attention
Keep track of all expenses related to your injuries
Contact a ceiling collapse lawyer
Damages available in a ceiling collapse settlement
You should not have to bear the financial burdens of another party's negligence. By entrusting your claim to Friedman, Levy, Goldfarb & Green, you can focus on your recovery and let us worry about the legal process. Our goal is to achieve the best possible outcome that fully compensates clients for their hardships and suffering. Most cases are resolved with an insurance settlement, but we prepare each claim as if it were going to trial.
Monetary damages can account for a variety of losses, such as:
Costs of property damage repairs
Expenses for alternate housing until the repairs are completed
Current and future hospital bills
Lost income
Loss of future earnings
Mental anguish
Pain and suffering
Diminished earning potential
Scarring and disfigurement
Permanent disability
Tap Here to Call Our Office Now
Call Friedman, Levy, Goldfarb & Green, P.C
Friedman, Levy, Goldfarb, Green & Bagley, P.C. has been fighting for the rights of injured victims in NYC for more than 50 years. Reach out to schedule a free case review with a ceiling collapse lawyer who can protect your rights.