I was deserving of a decent settlement.
"Green maintained that I was deserving of a decent settlement, and I got it…despite the fact that the owner had no personal insurance."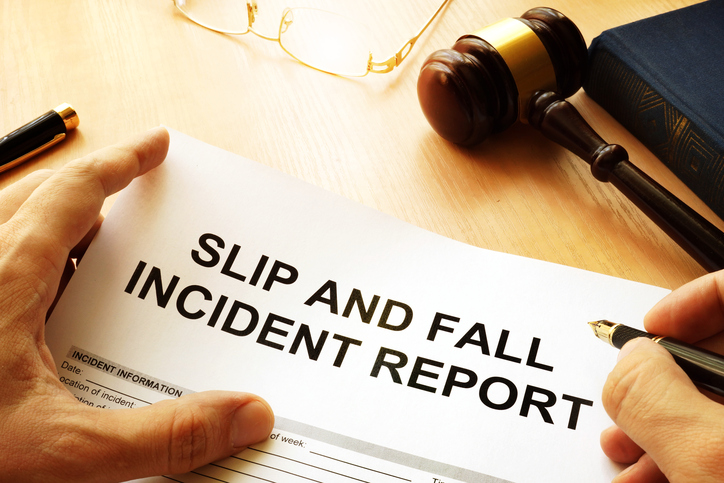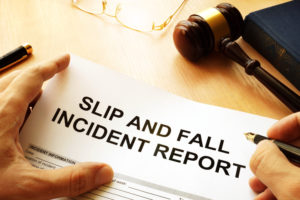 Have you experienced a slip and fall on someone else's property? You may not have been injured this time. However, in the future, you may be one of the many individuals who suffer serious harm. Be prepared to protect yourself by knowing what to do afterward. The NYC slip and fall attorneys of Friedman, Levy, Goldfarb, Green & Bagley represent claimants throughout New York. We answer all of your questions, including the common one we often receive: "How long do you have to file a slip and fall claim?" The following is our advice for presenting your strongest case.
Steps to Take After a Slip and Fall Accident
Safety must always come first, so when there are serious injuries, tend to those first. If possible, be sure to preserve evidence whenever possible. This means:
Seek medical attention – See a medical professional as soon as possible. Broken bones will be apparent immediately. Soft tissue injuries, may not manifest for several days. It is essential to have a doctor document this.
Examine the cause of the fall – Try to determine what caused the fall, whether it was an object, a slippery surface, or something else like the physical layout of the premises.
Document the scene – Liability often comes down to whether those who owned, had control of, or were responsible for maintaining the premises knew or should have known about the hazard that caused the fall. Photographs of the scene and any object or substance that led to the fall can help establish this.
Speak with any witnesses – Obtain contact information in case you or your attorney need to reach them again. This step is crucial in the aftermath of a fall because you might not have the opportunity to do so in the future.
Fill out a slip and fall accident report form or other incident report – Shopping malls and other private property that is open to the public may have their own reporting procedures in place to document on-site injuries.
Write down everything you remember as soon as possible – Your impressions that are recorded very close to the fall may be admissible in court. Be sure to include what you saw, how the accident occurred, and even any statements made by employees on the premises.
What NOT to do After a Slip and Fall Accident
Unfortunately, we see people undermine their own cases by:
Talking more than they need to – After an accident, it is natural to speak out of nervousness or fear and often, to say too much. Try not to speculate how the accident happened or insist that you feel fine before the pain sets in. Instead, be polite but reserved.
Speaking with insurance adjusters – Insurance companies will make a move immediately. Anything you say to an adjuster will be used to reduce the value of your claim. Further, if you sign their settlement agreement, you will waive the right to pursue further damages. If you retain a personal injury lawyer, they will be your official representative. You do not need to deal with high-pressure settlement tactics from insurance companies.
Signing anything. You might face pressure from the business owner to sign a document after a fall. It could result in waiving your legal claim. Never sign anything without first clearing it with your attorney.
Handle your claim on your own. Many people are tempted to take on a slip and fall claim without the help of an attorney. This could be because they are concerned about the cost of legal counsel. However, serving as your own attorney is a risk that could put your financial compensation at risk.
Common Slip and Fall Injuries
One of the most frequently asked questions regarding these cases is "what are the most common slip and fall injuries?" They include:
Broken arms
Broken legs
Strains and sprains
Neck injuries
Back injuries
Paralysis
Traumatic brain injuries
Broken ribs
Spinal injuries
Neck injuries
The importance of seeking medical treatment after any of these injuries cannot be overstated. It not only protects your well-being but can also secure your personal injury claim as well.
First, addressing your medical needs right away is the best step you can take to prevent them from worsening. Sometimes, minor injuries can worsen substantially in the days following a fall. Second, seeking medical care after a fall can also help your legal claim. When you see your doctor, you create official medical records that will confirm the severity of your injuries. Without these records, you could have trouble substantiating your pain and suffering.
How Much Time Do You Have to Sue After a Slip and Fall?
How long do you have to report a slip and fall? New York law limits how long individuals have to file a lawsuit for personal injuries. After a slip and fall, you may have three years, or as little as one year and 90 days, to file a complaint. It depends on whether the property is owned privately or by a town, city, school district, or public authority. If the property is not privately owned, you may only have 90 days to file a notice of claim against the responsible governmental entity or public authority. In addition, it may be difficult to determine who owns the property. Working with an experienced Manhattan personal injury lawyer is invaluable for navigating these complex issues.
Seeking Legal Counsel After a Fall
It's essential to contact an attorney as soon as possible. They will carefully review your case and provide you with valuable insight into your chances of success.
There is no time to delay when it comes to speaking to an attorney. For example, they could ensure that you comply with the statute of limitations and avoid other pitfalls that could put your case at risk.
There is no financial downside by discussing your slip and fall claim with our team at Friedman, Levy, Goldfarb, Green & Bagley, P.C. The initial consultation with our team is always free. Also, there is no obligation when you discuss your case with our firm. An NYC slip and fall lawyer from our firm can answer your questions and help put you on the path to recovery.
Do Not Worry About Legal Fees
Some individuals take the risky step of serving as their own New York City slip and fall lawyer because they believe they cannot afford legal counsel to handle their slip and fall claim. As noted above, at Friedman, Levy, Goldfarb, Green & Bagley, we do not require any upfront legal fees to take on your slip and fall case.
Like most injury attorneys, our firm takes these cases on a contingency basis– we only get paid when they do. Instead of charging fees upfront, we collect a share of the money we recover on behalf of our clients. This percentage is arranged upfront and will not vary during your case. This gives you a risk-free way of pursuing an injury claim without using any of your own funds.
Contact Us Today for a Free Consultation
Taking the proper steps just after a slip and fall will position you to maximize your personal injury claim. When you put your trust in an NYC slip and fall lawyer at Friedman, Levy, Goldfarb, Green & Bagley, we handle the challenging parts for you. From communicating with insurance adjusters to filing court paperwork to working with expert witnesses, we handle it all for our clients on Long Island, and in the Bronx, Brooklyn, and throughout New York City.