I was deserving of a decent settlement.
"Green maintained that I was deserving of a decent settlement, and I got it…despite the fact that the owner had no personal insurance."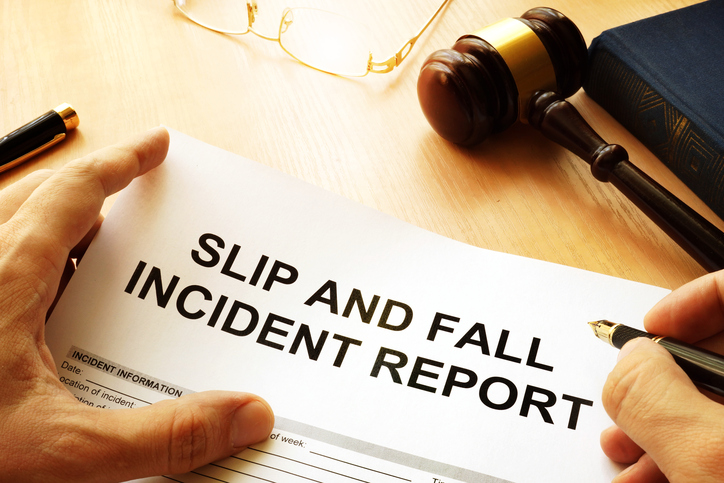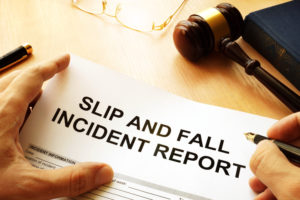 Have you experienced a slip and fall on someone else's property? You may not have been injured this time, but in the future you may be one of the many individuals who do suffer serious harm due to a fall. Be prepared to protect yourself and any claim you may have by knowing what to do after a slip and fall. The NYC slip and fall attorneys of Friedman, Levy, Goldfarb & Green represent claimants throughout New York. We answer all of your questions, including the common one we often receive: "How long do you have to file a slip and fall claim?" The following is our advice for presenting your strongest case.
Steps to take after a slip and fall accident
Safety must always come first, so when there are serious injuries, tend to those first. If possible, also be sure to preserve evidence whenever possible. This means:
Seek medical attention – See a medical professional as soon as possible. Some injuries, like broken bones, may be apparent immediately. Other might not be recognizable until a few days later. It is important that a doctor document signs of an injury that may manifest later.
Examine the cause of the fall – Try to determine what caused the fall, whether it was an object, a substance, or something else like the physical layout of the premises.
Document the scene – Liability often comes down to whether those who owned, had control of, or were responsible for maintaining the premises knew or should have known about the hazard that caused the fall; photographs of the scene and any object or substance that led to the fall can help establish this.
Speak with any witnesses – Obtain contact information in case you or your attorney need to reach them again.
Fill out a slip and fall accident report form or other incident report – Shopping malls and other private property that is open to the public may have their own reporting procedures in place to document on-site injuries.
Write down everything you remember as soon as possible – Your impressions that are recorded very close to the fall may be admissible in court. Be sure to include what you saw, how the accident occurred, and even any statements made by employees on the premises.
What NOT to do after a slip and fall accident
Unfortunately we see people undermine their own cases by:
Talking more than they need to – After an accident, it is natural to speak out of nervousness or fear and often, to say too much. Try not to babble, speculate how the accident happened, or insist that you feel fine before the pain sets in. Instead, try to be polite but reserved.
Speaking with insurance adjusters – Insurance companies will make a move immediately. Anything you say to an insurance adjuster will be used to reduce the value of your claim, and if you sign their settlement agreement, you will waive the right to pursue further damages – even if you do not know about them yet. If you instead retain a personal injury lawyer, he or she will be your official representative so you will not need to deal with high-pressure settlement tactics from insurance companies.
How much time do you have to sue after a slip and fall?
How long do you have to report a slip and fall? New York law limits how long individuals have to file a lawsuit for personal injuries. After a slip and fall, you may have three years, or as little a one year and 90 days to file a complaint, depending on whether the property is owned privately, or by a town, city, school district or public authority. If the property is not privately owned, you may only have 90 days to file a notice of claim against the responsible governmental entity or public authority. That may seem … full value of your losses. Also, the owner of a particular piece of property may not be who or what it seems, or may not always be easy to determine, so working with an experienced Manhattan personal injury lawyer is invaluable for understanding and valuing claims in these situations.
Speak with a NY slip and fall attorney
Taking wise steps just after a slip and fall will position you to maximize your personal injury claim. This process can seem complicated and confusing but when you put your trust in an NYC slip and fall lawyer at Friedman, Levy, Goldfarb & Green, we handle the tough parts for you. From communicating with insurance adjusters to filing court paperwork, to working with expert witnesses who can explain a case to a jury, we handle it all for clients on Long Island, and in the Bronx, Brooklyn, and throughout New York City.
Additional slip and fall resources:
ABA Journal, Jury awards $1.6M to man in supermarket slip-and-fall, including $1M in punitives, https://www.abajournal.com/news/article/jury_awards_1.6m_to_man_85_in_supermarket_slip_and_fall_including_1m_in_pun
New York State Unified Court System, Statute of Limitations, https://www.nycourts.gov/courthelp/GoingToCourt/SOLchart.shtml