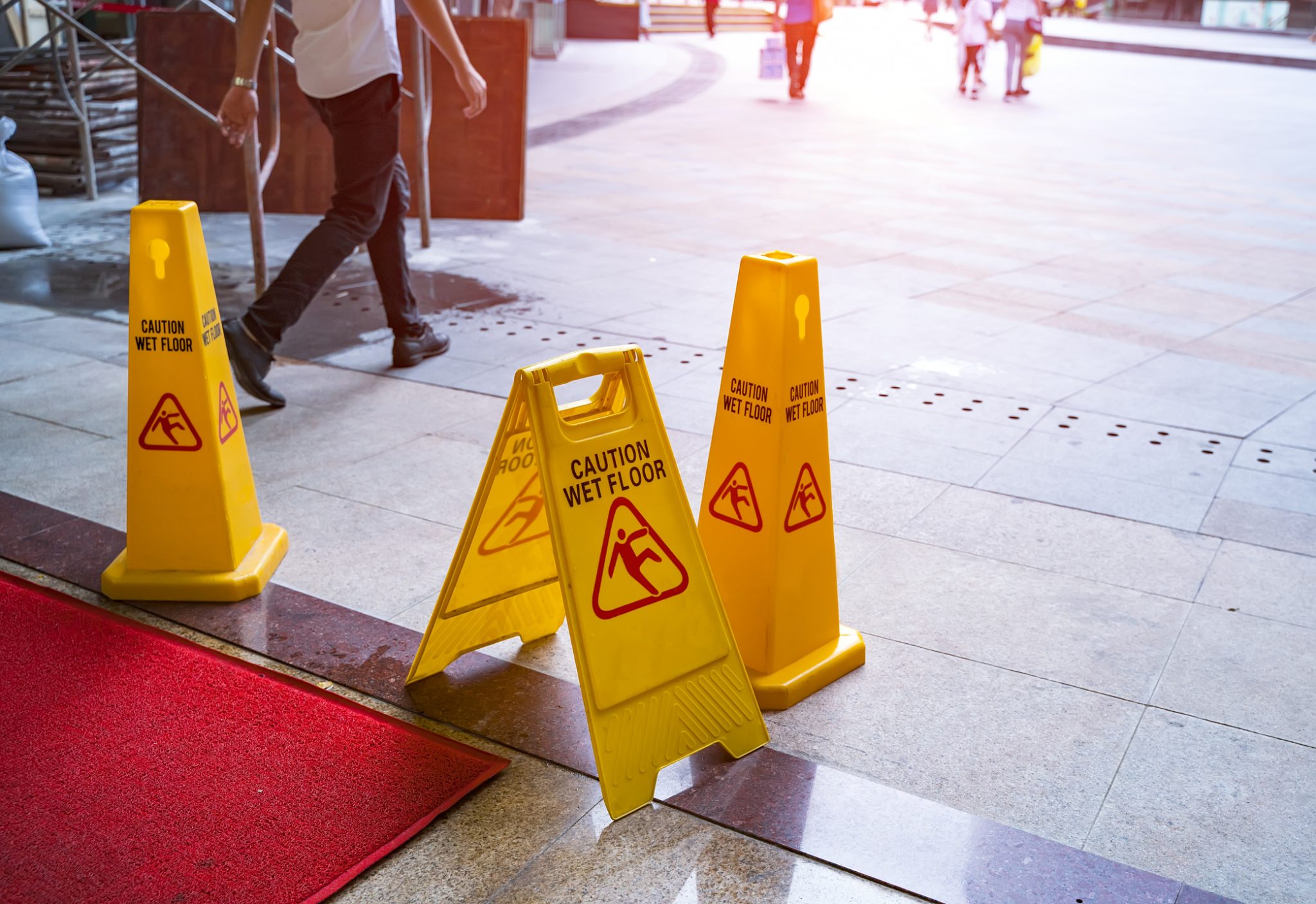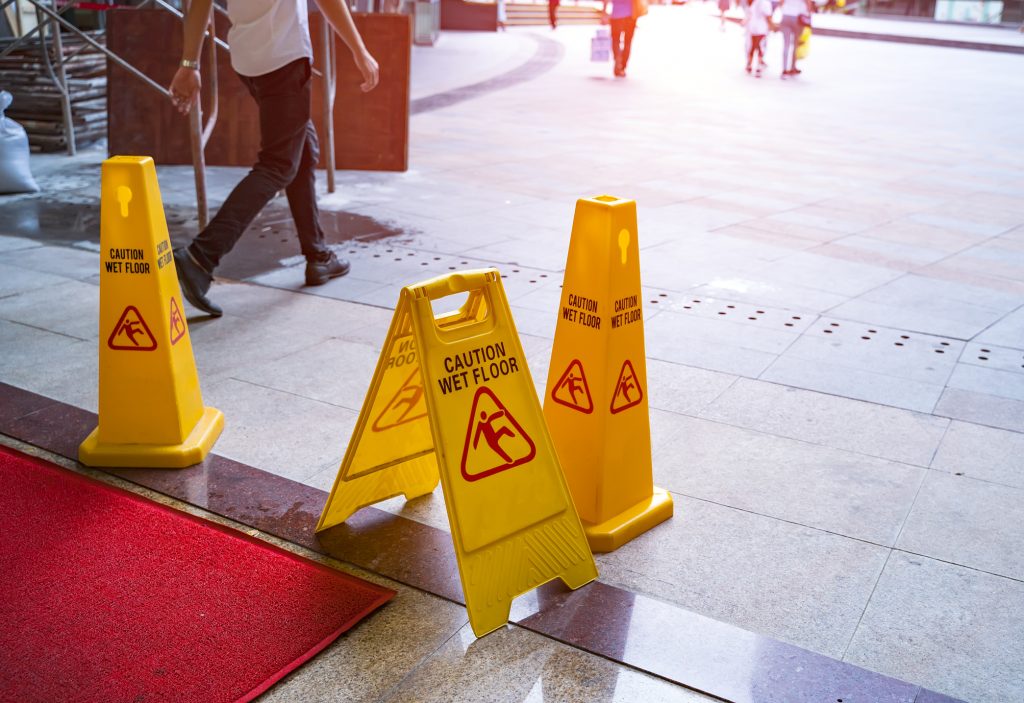 Every day, millions of New Yorkers use public transportation, bridges and tunnels, seaports, and airports, all managed by the Port Authority of New York and New Jersey without incident. Unfortunately, accidents can occur, giving you grounds to potentially sue the Port Authority for failure to maintain its properties. Adverse events include a trip and fall accident, slips on wet floors, construction site mishaps, malfunctioning escalators, motor vehicle accidents, and injuries caused by deteriorating infrastructure.
If you or a loved one have suffered a serious injury in a port authority terminal or other transit facility, contact the New York City personal injury lawyers at Friedman, Levy, Goldfarb & Green for a free consultation.
What is a New York City Port Authority Terminal?
The Port Authority of NY and NJ manages and maintains critical transportation infrastructure, including:
Airports – Atlantic City International, JFK International, LaGuardia, Newark Liberty International, Stewart International, and Teterboro Airport.
Bridges and Tunnels – George Washington Bridge, the Lincoln Tunnel, the Holland Tunnel, Goethals Bridge, Bayonne Bridge, and Outerbridge Crossing
Bus Terminals and PATH Stations – AirTrain Newark, Amtrak's Northeast Corridor rail line, AirTrain JFK, Howard Beach subway station, the Port Authority Bus Terminal at 42nd Street, the George Washington Bridge Bus Station, the Journal Square Transportation Center in Jersey City, the Jamaica subway, and Long Island Railroad stations.
Businesses – Bathgate Industrial Park in the Bronx, Essex County Resource Recovery Facility, Industrial Park at Elizabeth, Newark Legal Center, One World Trade Center, South Waterfront in Hoboken, Teleport Business Park on Staten Island, Queens West in Long Island City
Seaports and Ferries – Battery Park City ferries, Brooklyn Port Authority Marine Terminal and Brooklyn Piers, Hoboken ferries, Howland Hook Marine Terminal on Staten Island, Port Jersey Marine Terminal in Bayonne and Jersey City, Port Newark-Elizabeth Marine Terminal, and Red Hook Container Terminal in Red Hook.
You can potentially sue the New York City Port Authority for injuries sustained at any of these facilities. It is continually divesting its properties and pursuing new opportunities, so it is best to consult with an attorney to determine the appropriate entities to include in your lawsuit. Sometimes you can sue contractors, maintenance companies, private transportation companies, and freight carrier operators as well.
You Can Sue the Port Authority – But Only If You Act Right Away
Port Authority claims are subject to very tight statutes of limitations for initiating a claim. You only have one yearto pursue civil damages. In addition, you must file a notice of claim 60 days before filing the lawsuit. Failure to do so could result in summary dismissal from a court judge.
At Friedman, Levy, Goldfarb & Green, we can help you file all this paperwork on time, per state law, so you do not miss your opportunity to hold the Port Authority accountable for negligence.
What to Do Before Suing the Port Authority of New York
Prior to filing your lawsuit, you can strengthen your claim by:
Immediately seeking medical attention, even if you do not think your injuries are serious.
Follow all recommended medical protocols and maintain your appointments.
Record as much information as you can recall about the accident.
Keep a diary of pain symptoms, surgeries, and doctors' appointments.
Take pictures of the accident scene and all injuries.
Contact the police to draw up a formal incident report.
Consult with a New York City slip and fall lawyer immediately to begin working on your case.
Proving Negligence
Getting hurt on a Port Authority-owned property is not enough to warrant the entity paying all your medical bills, lost wages, and emotional trauma. You must prove that the Port Authority acted negligently in maintaining their property– causing a breach of duty in providing a reasonably safe premise for their patrons. This means they must have created it or knew– or should have known– about a hazard and did not act within a reasonable amount of time or warn patrons of it.
Negligence comes in many forms– broken steps leading to the subway, a crumbling bridge that falls into the roadway, or a wet terminal floor. It takes an experienced team of professionals to build sufficient grounds for compensation that pays for your injuries.
Contact us for a free consultation
Friedman, Levy, Goldfarb & Green was founded more than 50 years ago to help New York residents achieve the maximum compensation they deserve. We have the experience, talent, and resources to pursue a full and fair settlement. Our proven track record of multi-million-dollar recoveries speaks for itself. We offer free consultations and contingency-based care.