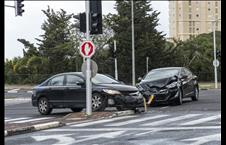 When the courts are asked to determine liability in a personal injury case involving a traffic accident, one of the first things a jury is asked to consider is who is at fault for the accident. There are several factors that are taken into consideration when making that determination.
First and foremost, if any of the drivers involved in the accident were guilty of any traffic violation related to the accident, there is a good chance that the court will assign fault the driver guilty of the infraction. Common traffic violations related to traffic accidents include running red lights or stop signs, speeding, making improper turns, and texting while driving. Similarly, if any of the drivers is guilty of driving under the influence of drugs or alcohol, he or she is likely to be found at fault for the accident.
A police officer's account of the accident is also important in determining which party is at fault. The police officer will interview witnesses, including the parties to the accident, and weigh conflicting stories to determine what actually happened to cause the accident. Tire marks on the road and the positioning of vehicles can help an officer come to a conclusion. Sometimes, video footage exists to eliminate any doubt as to what happened, either from someone's dash cam or from a security camera. Police officers have experience and training to help them recreate accident scenes from the evidence available, but their reports are not perfect.
When an accident is the result of a rear end collision or a left hand turn, the officer is usually quick to assign blame to the car in the rear or the car turning left. The rule of thumb while driving is that the driver making a turn must wait for oncoming traffic to pass before turning. A driver must always cede the right of way to the traffic in front.
The role that the determination of fault plays depends largely on the laws of the state in which the accident occurs. Some states follow a doctrine of contributory negligence while some have a more lenient policy of comparative negligence. States that use contributory negligence may preclude a plaintiff from collecting any damages if his or her own negligence contributed to the accident at all. States, like New York, that use a model of comparative negligence will reduce a jury's award by the percentage of fault found to be the plaintiff's. Even if you are more than 50% at fault for causing an accident, you can still sue for your injuries in New York. If you have been injured in an automobile accident, call Friedman, Levy, Goldfarb & Green for a free consultation.