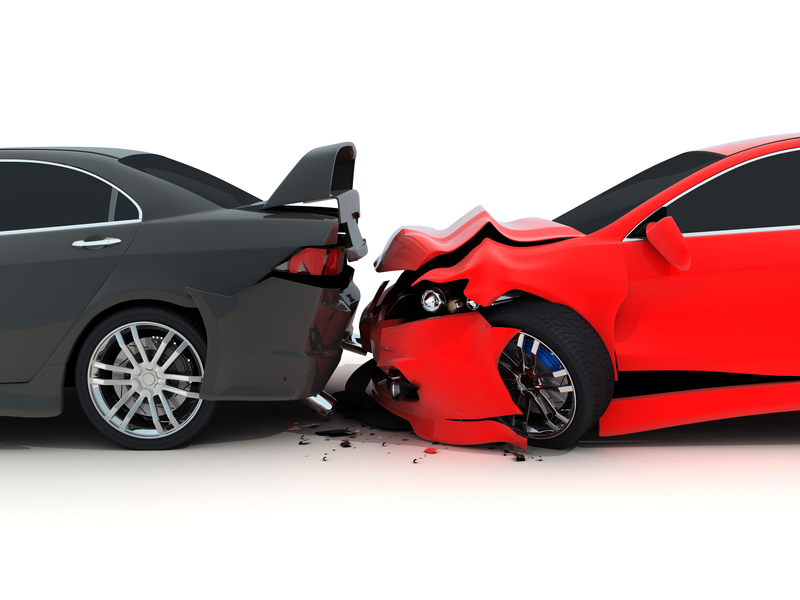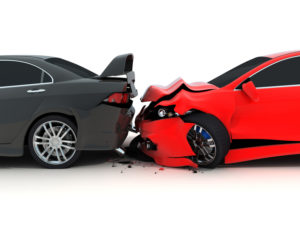 New York City traffic is notorious for its congestion, which leads to car more accidents than in many other large cities. One of the more common types of accidents that take place is rear-end accidents, which can lead to injury or death while presenting unique liability issues. When it comes to being rear ended in New York, our exceptional car accident attorneys have what it takes to stand up to insurance companies and fight for maximum compensation to ensure car accident victims will be made whole.
Rear ended – is someone to blame?
According to the National Transportation Safety Board, there were more than 1,700 people killed in rear-end collisions each year between 2012 and 2014. Nearly half of all two-vehicle crashes involve rear-end collisions, and the overwhelming majority of those are caused by driver inattentiveness.
A driver has a duty to remain aware of the road and to respond to the conditions.
Common causes of rear-enders include:
Following another vehicle too closely
Speeding
Poor weather or road conditions
Distracted driving
Mechanical failure
What to do after a rear end accident
Remain at the scene
Check for injuries and call 911
Make a police accident report
Exchange contact information with the other parties
Obtain contact information from any witnesses
DO NOT apologize or in any way admit guilt
Call your insurance company
DO NOT speak with any insurance representatives or lawyers for the other parties without first obtaining counsel
Even if you do not feel an immediate injury, get checked out at the hospital or by your physician as soon as possible; many rear-end accident injuries are not immediately visible but can still cause long-term harm
Rear end collision settlement
An injured party is entitled to be made whole, and this is usually the guiding principle behind a car accident award. However, since New York is a no fault insurance state, a claimant may be prevented from obtaining full compensation unless and until he or she can meet certain injury thresholds and follow necessary procedures.
Ideally, a settlement for a rear end crash will include reimbursement for any losses caused by the accident, which can include:
Medical bills
Medication and medical devices
Lost wages
Personal services for household duties that cannot be performed while injured
Pain and suffering
In the case of wrongful death, funeral expenses and survivor benefits
Common rear end collision injuries
Due to the physics involved, common injuries include damage to the neck, back, and spine. They include:
Whiplash
Head injury, including traumatic brain injury
Paralysis
Back injuries
Facial injuries
Broken bones
Seat belt injuries
Who is at fault in a rear end collision?
If a parked or fully stopped vehicle is rear-ended, there is a legal presumption that the striking vehicle is to blame. Presumptions can be overcome but the burden will be on the driver of the rear vehicle to present a credible, non-negligent explanation for why the accident occurred.
Sometimes other factors, like mechanical failure, contribute to the accident. A skilled rear end accident attorney will examine the evidence and, if necessary, work with expert witnesses in order to clearly explain to a judge and jury how the accident occurred.
Filing a rear end collision lawsuit
Since New York is a no-fault car insurance state, a victim of an auto accident does not automatically have the right to file a personal injury lawsuit. Unless the injuries meet the definition of "serious injury" under the law, an injured party can only file a claim with his or her own insurance company for no-fault benefits. It is important to speak with an attorney to understand whether your injuries meet the threshold of "serious injury".
Before getting to the point of filing a claim, NY requires those involved in auto accidents to file reports with the local police station and the DMV shortly after the accident. A person must file a report with the police department as soon as possible if the accident resulted in a personal injury or if it resulted in only property damage but the other driver was not present. If the accident caused property damage or personal injury of at least $1,001, a written report must be filed with the Department of Motor Vehicles within 10 days.
Speak with a NYC rear end accident attorney
The law firm of Friedman, Levy, Goldfarb & Green is committed to taking on the cases that matter to our clients. If you are facing the aftermath of injuries from a rear-end collision, you may be asking questions like, "How do I prove my case?" or "How much is a rear end accident worth?". We can answer these questions and many more.
We fight tirelessly for the rights of clients who have been injured in car accidents in Manhattan, the Bronx, Brooklyn, and Long Island because we know how much it means to you. Call today to speak with committed rear end accident attorney about your case.
Additional New York rear end accident resources:
National Transportation Safety Board, Addressing Deadly Rear-End Crashes, https://www.ntsb.gov/safety/safety-alerts/Documents/SA-046.pdf
New York State Dept. of Health, Motor Vehicle Traffic Crash Statistics: New York State Residents https://www.health.ny.gov/statistics/prevention/injury_prevention/traffic/county_of_residence.htm#state