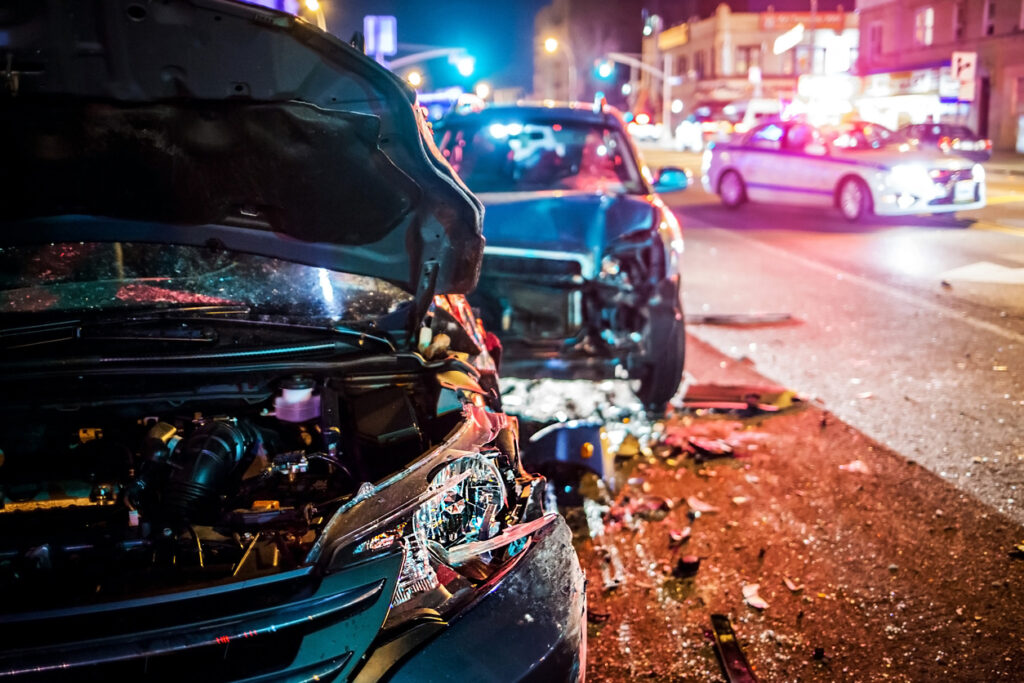 The types of evidence you'll need to prove your car accident claim in New York will depend on the specific facts of your case. In general, however, it's common to use police reports, eyewitness statements, and medical records to substantiate the allegations in your claim when negotiating a settlement with an insurance company. Evidence like this can be used to convince the insurance company that the other driver was negligent, that this negligence caused the accident, and that the accident caused your injuries and other losses. Compelling evidence is crucial for proving your case, and your lawyer will provide further guidance.
At Friedman, Levy, Goldfarb, Green & Bagley, P.C., our New York City car accident lawyers work closely with our clients to make their claims are airtight. We vigorously apply effective legal strategies designed to compel insurance companies to offer fair and just settlements.
Evidence from the scene of the accident
You should always call the police to report a car accident; never rely on a verbal agreement with the other driver. Be honest when describing what happened to the officers. Be sure to note any issues you noticed with the other driver. For example, perhaps you saw the other driver using a cellphone prior to the crash. This critical information will go into the police report, which your personal injury lawyer will use as evidence.
While you're waiting for the emergency responders to arrive, you can use the time to exchange information with the other driver. Get the full name, address, vehicle plate number, driver's license number, and insurance information. If the other vehicle is a commercial vehicle, you should ask about their employer. Get their business name and contact information. Next, speak to any eyewitnesses in the area. Ask for names and contact information. Your lawyer may question them later.
In addition, you will need to take pictures of the crash site. Be sure to get photos of the damage to all involved vehicles, skid marks on the road, traffic signals and signs, and any other pertinent details. Your lawyer can use these pictures to further substantiate your claim. If possible, you should also make a note of whether there were any surveillance cameras in the area.
Evidence that proves your injuries and other losses
In a car accident claim, you must prove the extent of your damages as well as the cause of the accident. You should always go to the hospital as soon as the police clear you to leave the scene—even if you don't believe you are severely injured. The adrenaline from the crash can mask the symptoms of injuries.
If you fail to seek a medical evaluation promptly, the other party may allege that you were either not severely injured or that your injuries were caused by something unrelated to the accident. Furthermore, your personal injury lawyer will need your medical records. If you were treated at the scene by EMTs, you should obtain their medical report.
Also, you should preserve your paystubs and related documentation to prove your loss of wages. Keep receipts for medical bills, physical therapy bills, pharmacy co-pays, psychological counseling visits, and anything else that stems from the accident. Your lawyer will use this documentation to demand appropriate compensation on your behalf.
Contact us for a free, confidential consultation
At Friedman, Levy, Goldfarb, Green & Bagley, P.C., we believe every accident victim needs trustworthy legal guidance and vigorous representation in and out of the courtroom. As one of the leading personal injury law firms in New York City, we're available around the clock to deliver personalized attention. We've secured millions in settlements and verdicts on behalf of our clients, and we look forward to discussing how we can help you. Contact us today to request a consultation with our New York City personal injury lawyers.