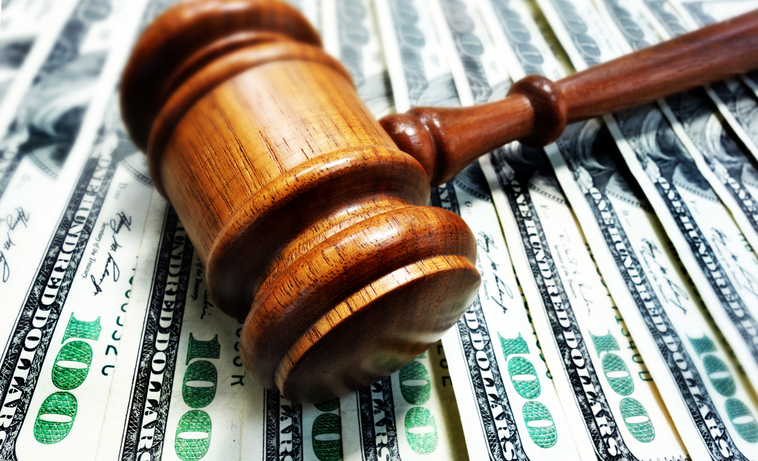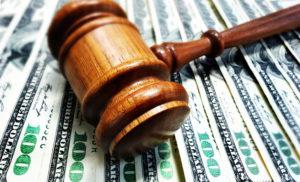 Maybe you have been in a car accident that damaged or totaled your car, left you with serious injuries, kept you from going to work, and required you to go through months of physical therapy. The other driver admitted causing the accident. When you receive the first settlement offer from an insurance company, you are shocked that the car accident settlement amount covers only a small fraction of your total damages.
The car accident attorneys at NYC's Friedman, Levy, Goldfarb & Green have seen this scenario many times. We represent motorists that have experienced serious financial losses as a result of car accidents that they did not cause, and that are being shortchanged by low settlement offers from insurance companies. We challenge those insurance companies with objective assessments of what your car accident case is worth, and we will take your case to trial if those companies refuse to offer fair and just compensation for your damages and injuries.
Car Accident Compensation in Accidents with Uninsured or Underinsured Motorists
Your case will not necessarily be worth less just because you are in an accident with an uninsured or underinsured motorist. New York State requires drivers to carry uninsured motorist coverage for bodily injury. If you are in a car accident with an uninsured or underinsured driver, your own insurance will provide compensation for injuries up to the limits of your own policy.
To recover the highest amount of compensation from your own insurer, you should:
Notify your insurer immediately after the accident, as most insurance companies have very short mandatory notice periods for a driver to qualify for uninsured motorist coverage.
File a police report describing the accident.
Retain copies of bills from doctors and hospitals that treat you for any injuries you suffer in the accident.
Take photographs of all vehicles involved in the accident.
Make a written record of weather and other conditions at the time of the accident.
Get contact information from any witnesses who can verify the accident circumstances.
Liability Issues that May Impact the Amount of Your Car Accident Injury Compensation
If you are partially at fault for the car accident, your ability to recover car accident injury compensation in New York State will be reduced in proportion to your own responsibility for the accident. Assume, for example, that you are 25% responsible for a car accident because you were not paying complete attention to traffic conditions. If you claim damages and injuries of $100,000, your ultimate recovery may be reduced to $75,000, which is a 25% reduction that corresponds to your level of responsibility for the accident.
In most instances, New York State also requires you to file your car accident lawsuit within three years after the date of the accident.
An experienced car accident injury lawyer at Friedman, Levy, Goldfarb & Green will get your case filed on time. We will also marshal the relevant facts to apportion the maximum amount of liability for the accident on other parties and to gain for you the largest possible damages award.
Taking Your Car Accident Case to Trial: The Jury Verdict
Parties that cause car accidents and their insurance companies will sometimes refuse to raise their pretrial settlement offers to a fair amount, in which case you will need to take your case to trial. This might happen when you have injuries and losses that an insurance company refuses to acknowledge. Your car accident attorney will be able to explain strategies for selecting jurors who may be more sympathetic to your case. More critically, your attorney will be willing and able to take your case to trial if pretrial settlement offers are wholly inadequate to compensate you for your car accident pain and suffering, as well as other damages.
Friedman, Levy, Goldfarb, Green & Bagley, P.C.: Attorneys for Car Accident Victims
The lawyers at Friedman, Levy, Goldfarb, Green & Bagley, P.C. have aggressively obtained millions of dollars in damages for clients who have sustained injuries in car accidents in Manhattan, the Bronx, and Brooklyn, and throughout New York City and Long Island. Our experience guides us to make objective determinations of what your car accident case is worth, and we fight tenaciously to recover full and fair compensation for you and your family.
Please call us to speak with one of our experienced car accident lawyers as soon as is possible after you have been in a crash that results in property damage and injuries. We will analyze the details of your situation and give you an honest and direct assessment of the value of any potential car accident settlement or jury verdict.
Additional NY Car Accident Settlement Resources:
nycourts.gov: Statute of Limitations. https://www.nycourts.gov/courthelp/GoingToCourt/SOLchart.shtml
justia.com: Damage Actions: Effect of Contributory Negligence and Assumption of Risk. https://law.justia.com/codes/new-york/2012/cvp/article-14-a/1411