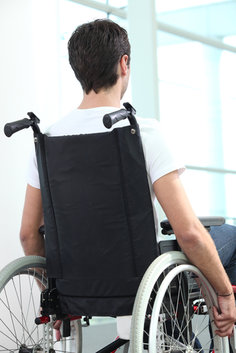 It's not at all unusual for personal injury attorneys to handle cases involving a wide spectrum of injuries resulting from dog bites, car accidents, poorly maintained sidewalks or defective products. Generally, these injuries are relatively minor-cuts, bruises, broken bones and whiplash. Fewer attorneys, however, have extensive experience with catastrophic injury cases such as those involving dismemberment, brain injury and severe burns. It's difficult, for instance, to convince insurers that the loss of a limb is worth the full limits of an insurance policy. It also requires a special ability to convince a jury that a brain injury has caused subtle but important changes in personality, memory and the ability to perform specific tasks related to an occupation.
In addition to a successful track record of obtaining outstanding compensation for individuals with similar injuries, your attorney should have a network of medical professionals who can provide insight into your claim, as well as expert testimony in trial. Only a physician can prove that hard-to-detect memory issues affect a person's ability to perform the activities of daily living. A life care planner can accurately estimate the long-term costs of necessary at-home medical care. And a mental health professional can effectively identify, document and demonstrate hard-to-detect personality changes following a traumatic brain injury. When meeting with a personal injury attorney, ensure that he or she has a network of medical consultants that can be called on at key points in your case.
By working with an attorney who can demonstrate the knowledge and experience needed to effectively handle your serious injury case, you can take a step towards ensuring you will receive the financial compensation you need and deserve.