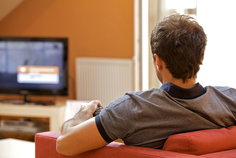 Each day, thousands of advertisements for personal injury lawyers can be found in local newspapers, on television stations and even on social networks like Facebook and LinkedIn. Most of these ads explain that the firm does not collect any fees unless they win. Of course, there is usually a catch with this statement and it centers around what the advertising firm means by "fees" and what other costs you might be expected to pay regardless of whether or not you win your case.
Attorney fees usually involve the time and labor of the attorneys and their staff. These fees do not include the out-of-pocket case costs that are inevitable in any court proceeding. So while you may not be required to pay any attorney fees upfront or at all (unless you win), you may be required to pay all related case costs. Case costs are usually expenses charged by third parties for work on your case. These may include court filing fees, expert witness fees, cost of obtaining medical records, court reporter fees, etc. Depending on the scope of your case and the duration of these proceedings, these fees can easily be thousands of dollars.
While some firms will require you to pay case costs as they are incurred, others won't require upfront payment (especially, if you have a very strong case) and will instead deduct these expenses from the final settlement. Combined with legal fees, these costs may add up to 50% or even more of the settlement. In selecting an attorney for your personal injury matter, it's important that you take time to understand what expenses, in addition to attorney fees, you will incur.