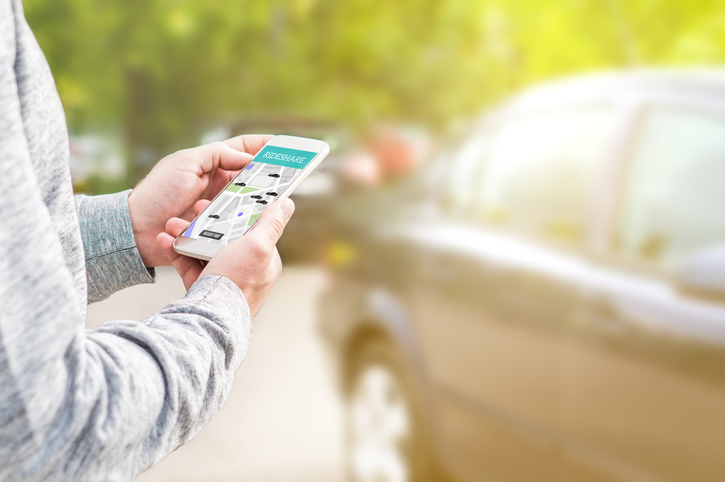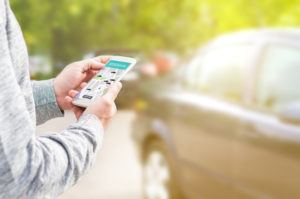 If you or someone you love were hurt in a Lyft or Uber accident, the New York City rideshare accident lawyers at Friedman, Levy, Goldfarb, Green & Bagley can protect your rights. Given the huge popularity of ridesharing services throughout the state of New York and metropolitan areas, it's no surprise that rates of accidents and passenger injuries are on the rise. Ride-hailing services are convenient and cost-efficient, but what happens if you're injured while traveling in an Uber or Lyft vehicle?
Lyft and Uber accident attorney New York
Our legal team provides tenacious advocacy for clients injured in crashes and other incidents involving ridesharing services, including:  Uber X, UberPool, UberBlack, UberSUV, UberWav, UberSelect, Lyft Line, Lyft Lux, Lyft Plus, and Lyft SUV. Whether your vehicle was in a collision with a ridesharing vehicle, or you were harmed as a passenger while using the service, it's crucial to have experienced Uber accident lawyers you can count on. For decades, New Yorkers have put their trust in Friedman, Levy, Goldfarb, Green & Bagley, P.C. – a law firm renowned for their superior negotiating skills and case results.
Ridesharing accident victims represented by skilled legal counsel have a better chance at securing fair reparations to account for hospital expenses, loss of income, pain and suffering, diminished earning capacity and other crash-related losses. Rideshare companies have mandatory insurance coverage policies that extend to Uber and Lyft vehicles traveling within NY state, but pursuing a claim as a Lyft or Uber accident passenger is best left to a knowledgeable lawyer who is well-versed in the specifics of your case and the shifting insurance regulations.
Discuss your options for pursuing a Lyft or Uber accident lawsuit by calling for a free consultation as soon as possible.
Ridesharing accident insurance coverage
Under Article 44-B Section 1693, New York State mandates that Transportation Network Companies such as Lyft and Uber provide the following insurance coverage in the event of an accident:
A minimum of $50,000 per passenger and $100,000 per occurrence when a Lyft or Uber driver is logged into the ridesharing app and is receiving transportation requests
A minimum of $1,000,000 for each passenger trip, which is applicable from the moment the trip is accepted and ends after the passenger is dropped off
Uber accident policy is designed to cover the following:
The Uber driver's liability
Personal injuries sustained by an underinsured or uninsured motorist
Property damage and comprehensive coverage if the Uber driver has insurance on their own personal policy
Lyft and Uber accident claims in NY
Can you sue Uber for an accident? What if I am injured because a Lyft driver was negligent? Just like any other motor vehicle accident in New York, victims must suffer physical harm that meets the "serious injury threshold" to bring a personal injury claim in court. Your medical costs will automatically be covered by New York's no-fault insurance, which may be supplemented by Uber's PIP coverage.
If injuries are moderate and do not qualify for filing an Uber accident lawsuit, your attorney will work toward an appropriate settlement regardless of whether the Lyft or Uber driver was to blame for the crash. In accidents where victims sustained catastrophic injuries that trump the No-Fault rule, you may be able to sue the driver directly under the theory of negligence.
The process of recovering compensation in a ridesharing accident claim is complex and should not be undertaken alone.  In order to file a personal injury claim against a ridesharing driver or the company itself, you must have incurred an economic loss greater than $50,000 or have suffered a serious injury (such as a fracture, dismemberment, severe disfigurement or loss of function of an organ). Enlisting the services of a qualified attorney at Friedman, Levy, Goldfarb, Green & Bagley can optimize your chances of obtaining a favorable Lyft or Uber accident settlement.
Monetary value of a Lyft or Uber accident settlement
Friedman, Levy, Goldfarb, Green & Bagley attorneys have ample experience dealing with rideshare companies and their insurance providers. We are committed to helping clients get the maximum settlement monies they rightfully deserve. When calculating a settlement package, the following factors are taken into account:
Type and severity of the injuries sustained
Amount of lost wages
Permanent disability
Past and projected medical expenses
Pain and emotional suffering
Explore your options for filing an Uber accident lawsuit
For a complimentary, no-obligation consultation with Uber and Lyft car accident lawyers New York City residents have come to trust, we encourage you to contact us today. We are proud to offer results-driven representation to residents throughout Manhattan, Bronx, Brooklyn, Queens, Staten Island and Long Island.
Additional Resources on Uber and Lyft Accidents: