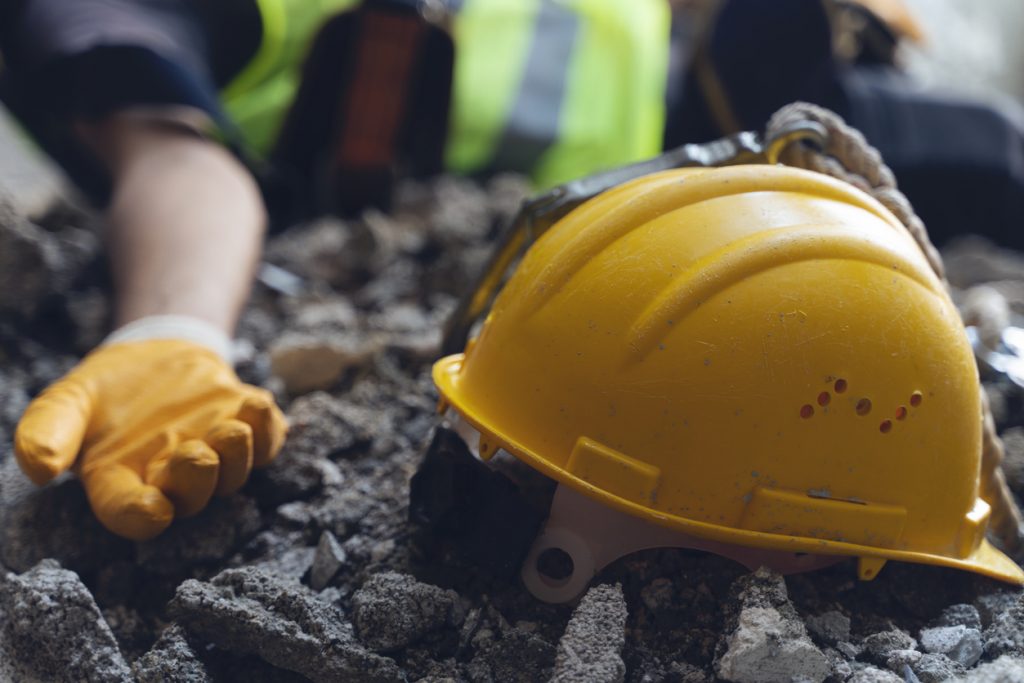 A subcontractor at a construction site is generally limited to workers' comp claims against their employer. They may not be able to sue the direct employer. However, they can still sue third parties whose negligence contributed to a construction site accident that cause the injuries.
Subcontractors in and around NYC who suffer job site injuries should promptly contact a New York construction accident lawyer to assess their rights and ability to recover damages– in addition to their workers' comp benefits. A New York personal injury attorney at Friedman, Levy, Goldfarb, Green & Bagley, P.C. in Manhattan represents injured construction subcontractor employees throughout the greater NYC region. We understand construction site dynamics and the interaction among all the parties that are connected to those sites.
Which parties might a subcontractor sue for a construction accident?
A subcontractor employee may have a right to sue several parties–
the owner of the property
the general contractor
other subcontractors
suppliers that deliver construction materials to the site
careless or inattentive site visitors
manufacturers of construction equipment that prove to be unsafe or defective
No two construction site accidents are the same, and each accident's facts will determine a subcontractor's right to sue for damages. A construction site attorney can best analyze those facts within the first few days or weeks after the accident– before witness memories fade and records of the accident are lost or misplaced.
Can a subcontractor sue if they are already receiving workers' comp benefits?
Workers' comp benefits that a subcontractor receives from an employer's insurance carrier will likely be credited against any damages that they can recover from third parties. However, those benefits will not preclude an employee from suing those parties for other negligence damages. Those might include compensation for pain and suffering and additional costs and expenses that workers' comp does not cover.
What does a subcontractor have to prove to recover damages in a lawsuit?
A subcontractor who has been injured on the job must demonstrate that a third party's negligence was a proximate cause of an accident that caused injuries and that they incurred losses as a result. Further the property owner and general contractor are responsible for the negligence of others.
The facts and information that an attorney might need– to show the cause of an accident– can dissipate equally quickly after an accident. An injured subcontractor who is considering filing a lawsuit should not hesitate to retain a lawyer who will work to preserve all facts and information that demonstrate causation.
What kinds of accidents are most likely to cause subcontractor injuries?
Construction site subcontractors are exposed to accident risks and injuries from:
falling on a slippery or uneven work surface, or from scaffolds or other elevated workspaces
being hit by tools or construction materials that are dropped from higher elevations
electrocutions from live power sources connected to construction equipment or the construction site building or property
crushing or being caught between a moving piece of construction equipment and a solid surface.
exposure to toxic or poisonous chemicals or substances
An injured subcontractor might be tempted to shrug off or ignore injuries. However, slight, or seemingly insignificant pain or discomfort can worsen if ignored– and leave the subcontractor with large medical bills. Because of this, the subcontractor's best course of action is always to pursue reimbursement for both current and prospective losses from the negligent parties.
Is there a Statute of Limitations on Filing a Claim as a Subcontractor? 
Under New York State law, an injured subcontractor must file their personal injury lawsuit within three years from when a third party's negligence caused their injuries.
The three-year statute of limitations for a personal injury lawsuit differs from the two-year limit for workers' compensation claims. Workers' comp claims also require an injured worker to notify their employer of an on-the-job injury within 30 days. Negligence claims by subcontractors are generally filed against third parties who are also conducting operations at a job site. This is unlike a workers' compensation claim which is filed directly with the insurance carrier for the subcontractor's direct employer. 
An Injured Contractor Could Easily Miss A Filing Date 
In view of the differences in these statutes of limitations, an injured contractor could easily miss a filing date. They could inadvertently forfeit the right and opportunity to collect the largest available compensation for their injuries. They might assume, for example, that workers' compensation is the sole source of compensation for an on-the-job injury. Therefore, a subcontractor could fail to pursue a separate negligence lawsuit.
It's important to note that workers' compensation provides reimbursement for medical expenses, lost wages, and other similar economic costs. However, an injured subcontractor may be able to recover damages for pain and suffering and other losses with a negligence lawsuit against a third party–whose negligence precipitated the accident.  
A Negligence Lawsuit Will Reimburse An Injured Contractor For Losses Not Recoverable With A Workers' Comp Claim
Even if a subcontractor is pursuing a workers' compensation claim for injuries that they suffered in a construction accident in the greater New York metropolitan area, they should contact an experienced construction accident injury lawyer. They can determine whether and to what extent the subcontractor has a right to file a separate negligence lawsuit.
That lawyer will also explain the applicable statute of limitations for the injured subcontractor's claims and will verify that none of those limitations are missed. Although a construction accident victim cannot recover twice for the same injuries, the damages that may be available in a negligence lawsuit will reimburse an injured subcontractor for losses that are not recoverable with a worker's compensation claim.
Contact us for a free consultation
Please see our website or call our Manhattan offices of Friedman, Levy, Goldfarb & Green if you provided subcontractor services at a construction site in the greater NYC region, and were injured. We will review your case and determine your rights to sue that party and to recover the largest available damages award for your injuries.