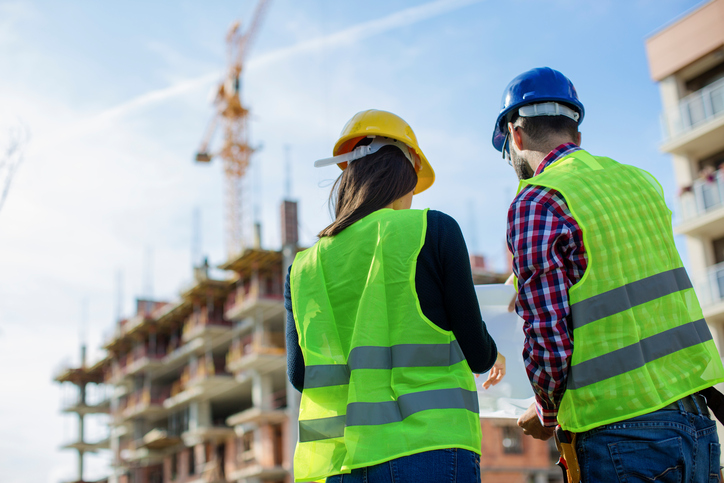 Construction work sites are safe only to the extent that property owners, employers, managers, contractors, and their agents are diligent about following safety protocols, including maintenance of safety gear and attention to ongoing cleanup requirements to remove all rubble, waste and other physical hazards that could pose a risk to workers.
Under Part 23 of the New York Labor Code, it is property owners, employers, construction site managers, general contractors and their agents who are responsible for ensuring and maintaining safe working conditions on a New York City construction site. Any of these persons can be held liable for code violations that result in a construction worker being injured on the job.
NYC Scaffolding Safety
Section 240 (1) of New York State Labor Law requires that property owners and general contractors provide appropriate safety equipment for construction employees working on a scaffold and other devices on a work site. The law requires that the installation of scaffolding adhere to applicable safety standards and that all ladders, pulleys, hoists, harnesses, and other safety devices must be well-maintained and remain safe to use.
A property owner's and general contractor's responsibilities for a safe work site also extend to ensuring that employees constantly keep the site clear of debris and other physical dangers (§241(6) of the New York State Labor Law that could potentially cause an employee to trip, slip, or fall. Other safety provisions that property owners and general contractors are responsible for include the proper securing of safety rails of suitable material to all scaffolding or staging and that making sure that all scaffolding is able to bear up to four times the maximum weight of anyone or anything placed on it or suspended from it when in use.
OSHA Violations and Manhattan Construction Accident Claims
The Occupational Safety and Health Administration (OSHA) recommends the same safety standards for these work sites.
New York State workers' compensation laws protect construction site employees by providing Workers' Compensation Coverage to recover costs associated with medical bills and lost income after suffering an injury on the job. In exchange, construction workers are prohibited under these laws from filing an injury claim against an employer or co-worker. But workers' compensation benefits may not be sufficient to cover all the effects of an accident on a construction site, including pain and suffering. It is often necessary to identify who was responsible for an injury and explore whether the New York State Labor Law supports third party liability.
Third-party Liability for Construction Accident Injuries
A third party in a construction injury lawsuit could be a contractor or subcontractor who failed to enforce safety rules or adhere to proper procedures to prevent an injury; a property owner who controlled a work site and didn't disclose dangerous conditions at the site; and equipment manufacturers and providers if an injury is related to any product that either wasn't designed or assembled properly or wasn't labeled with appropriate directions and warnings. While employers and co-workers typically cannot be named in a work-related personal injury lawsuit, they can be brought into a lawsuit by a third-party defendant if the victim either died partly as a result of their negligence or suffered a serious injury, including partial or full permanent paralysis of part of the body, total loss or loss of use of a limb or another body part, permanent facial disfigurement, and total and permanent blindness or deafness. They can also be brought into a lawsuit if they are identified as the negligent party.