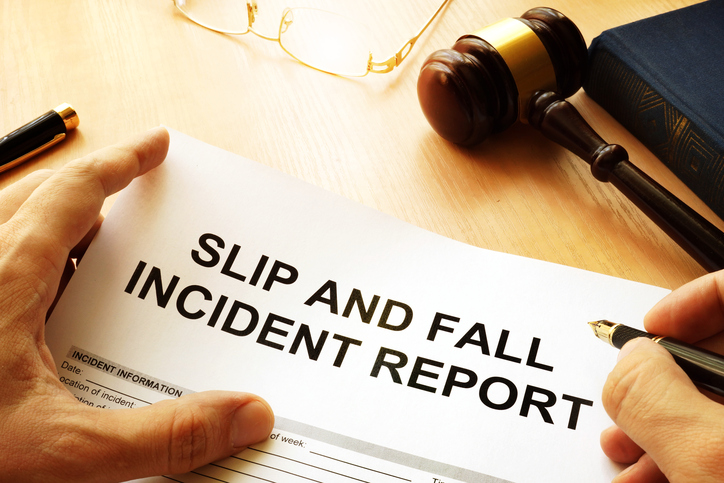 In New York City, slip and fall accidents are the basis for thousands of personal injury lawsuits filed each year. In each case, the plaintiff can only recover compensation if he or she can prove the defendant's liability by showing that they acted negligently.
Even if it seems obvious that the property owner or another party was at fault, proving fault in slip and fall accidents is often not easy. That's where an NYC slip and fall attorney can help. The lawyers at Friedman, Levy, Goldfarb & Green thoroughly investigate slip and fall claims and aggressively advocate for the rights of those affected.
Proving negligence in slip & fall cases
Plaintiffs must produce evidence that meets each of the required elements of negligence in a slip and fall case:
The defendant owed a duty of care to the plaintiff;
The defendant breached that duty;
The breach caused the plaintiff's fall accident; and
The plaintiff suffered damages as a result.
Essentially, you can prove these elements by establishing that:
The defendant either caused, knew about, or reasonably should have known about the dangerous condition that caused the fall; and
The defendant failed to fix the defect or place a warning about it
Some factors that can affect liability include how long the hazard was in place before the slip, how visible it was to observers, and whether the defendant followed their own property inspection policies. Proving these factors may seem like a daunting task, but a seasoned slip and fall lawyer can guide you through it.
Common causes of slip and fall accidents
Determining the hazard that caused or significantly contributed to the fall is the first step to assessing who may be liable for the slip and fall injuries. Common culprits include:
Waxed or wet floors
Spilled drinks
Missing handrails
Uneven ground or flooring
Potential defendants include property owners and others who had a responsibility to monitor the premises or fix dangerous conditions. For example, if a property owner's commercial tenant failed to follow its own policy to inspect the property at the beginning of each shift and a business visitor slips on a substance that such an inspection would have uncovered, the tenant may be liable for the victim's injuries.
Proving fault in slip and fall accidents: What evidence do you need?
If you suffer a fall-related personal injury, there are several important steps to take after a slip and fall accident to protect your physical well-being and your legal rights. Some of those steps can also help you prove liability.
Your case or insurance claim will be easier to prove if you collect evidence at the scene at the time of the fall. Helpful evidence includes:
Photos and videos of the area, including any slick areas, uneven surfaces, or other hazards that contributed to the accident
Contact information for any witnesses
Notes about what happened written as soon as possible after the fall
If you are seriously injured, getting immediate medical attention is important. If possible, ask a friend or relative to take photos of the scene for you. Speak to a lawyer as soon as you can to discuss obtaining any surveillance footage of the fall.
What if you were partly to blame for your slip and fall?
New York has adopted a rule known as contributory negligence, which states that a personal injury victim who bears some blame may still recover from a more at-fault party. However, the compensation will be reduced in proportion to the victim's degree of blame.
Insurance companies often look for ways to blame a fall victim for their accident. If there is any evidence that you were distracted at the time, wearing shoes that contributed to the fall, or in any other way contributed to the accident, the defense lawyers will likely try to maximize your role and minimize their client's. Do not be fooled into thinking you are not eligible to pursue compensation; a dedicated personal injury lawyer will review the factors to give you a realistic analysis of the liability issues.
Our attorneys can help prove slip and fall liability
There are strict time limits for taking legal action after a slip and fall accident. In most cases, plaintiffs have three years from the date of the fall to file a claim against a private defendant in the state of New York. Once this period expires, an injury victim is barred from seeking compensation.
Premises liability lawsuits are notoriously complex. You can advance your odds of a successful claim by reviewing the frequently asked questions about slip and fall accidents speaking with an NYC slip and fall lawyer at Friedman, Levy, Goldfarb & Green. Consultations are free and confidential, and there is no fee unless we settle or win your case.
Additional Resources: