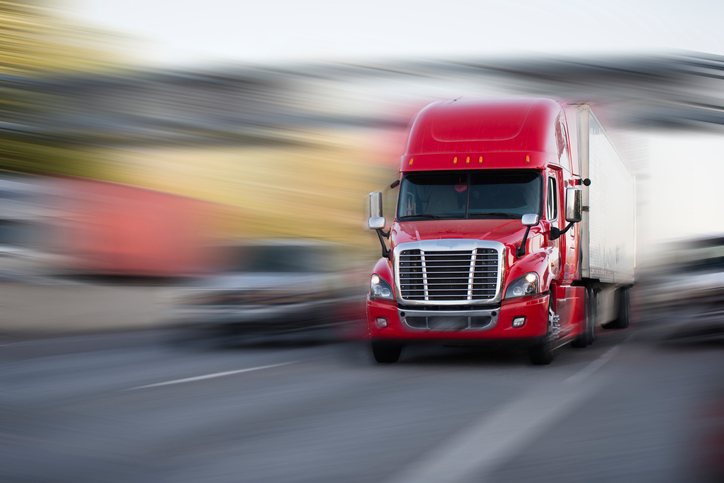 The Federal Motor Carrier Safety Administration routinely releases data on commercial motor vehicle accidents across the country. That data includes the sobering fact that New York State is consistently among the top ten states that see the largest number of truck crash and commercial vehicle accidents with fatalities.
The New York City truck accident lawyers at Friedman Levy Goldfarb & Green urge motorists to exercise extra care when they are driving near or around commercial vehicles on NY's highways and county roads.  A few commonsense precautions may be able to prevent or reduce the severity of truck-car collisions:
Injured in a truck accident? Tap to call for a FREE consultation!
Stay out of a truck's blind spots and danger zones.
A semi-truck driver will not be able to see you in his or her mirrors if you are following less than 30 feet behind the truck's trailer. Likewise, the driver has limited visibility of the zones immediately to the left and right and slightly behind the cab. A distracted truck driver will be even less likely to notice a car that is in the truck's blind spots.
Exercise extreme caution when passing.
Give yourself ample time and space to pass a truck that is moving at highway speeds. Once past the truck, do not pull back in front of it until you have at least 20 feet of clearance, and maintain highway speeds when you do pull back in.
Respect the distance that the truck needs to come to a full stop.
Heavy trucksrequire extra time and distance to come to a full stop. Beware of sudden stops when you are in front of a truck, and try to give the truck driver sufficient time and distance to respond and stop the truck.
Understand that trucks have a wider turning radius.
A truck with a long trailer cannot execute tight turns. If you are next to a truck that is turning left or right, you should expect the truck to swing out to make that turn.
Talk with an experienced truck accident attorney for free!
Appreciate the higher risks of serious injuries in truck accidents.
Often, just knowing the data about truck accident injuries and fatalities will cause a motorist to drive more carefully around trucks. Data collected between 2014 and 2016 reveals, for example:
Almost 40% of fatalities in truck accidents occurred when a vehicle's occupant was not wearing a seat belt;
Speeding by either or both the truck or another vehicle is a factor in almost 20% of large truck crashes;
More than half of all fatal truck crashes occur off of major highways and in rural areas;
Driver distraction from cell phone and other causes accounts for between 5% and 15% of all truck accidents;
Roughly a third of fatal work zone accidents involve large trucks.
New York Truck Accident Attorneys
Collisions between heavy trucks and cars often cause more serious injuries than car-on-car accidents because of the truck's extra weight and momentum. In addition, multiple parties may have liability for losses and injuries, including the company that loaded cargo into the truck, the shipping company, the driver, and the manufacturers of faulty components that led to a crash.
The truck accident attorneys at New York's Friedman, Levy, Goldfarb & Green have the knowledge and experience to sort through these complex issues and to recover the largest available damages awards for motorists that have suffered serious injuries in accidents with large trucks in Manhattan, the Bronx, Brooklyn, Long Island and elsewhere in the greater New York City metropolitan area. Please see our website or call us for an analysis of your heavy truck accident case.