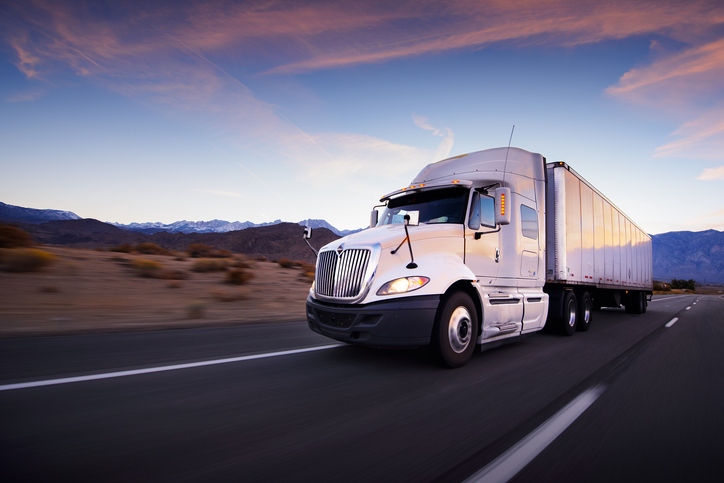 According to national statistics, roughly one out of every ten road traffic fatalities on U.S. highways involves a semi-truck or 18-wheeler. A collision with any type of large commercial vehicle is terrifying, but few crashes are as deadly as a jackknife accident. Jackknifing occurs when the trailer section of the semi swings out to the side, coming to a 90-degree angle with the powered wheels of the cab. You can think of it as a folding pocket knife or a capital L, with the trailer section the longer side.
When a tractor trailer jackknifes, the truck folds in on itself, causing the driver to lose total control of the vehicle. This sort of truck accident is more prone to happen on the freeway, where high speeds are the norm. Depending on how fast the rig is moving when it jackknifes, it could be at risk of rolling over, creating a major hazard for oncoming drivers.  If the semi is hauling hazardous cargo or flammable materials, there is also a risk of catching fire and explosions.
Injured in a truck accident? Tap to call for a FREE consultation!
Common causes of jackknife accidents
Inclement weather and excessive speed are common factors in 18-wheeler jackknife accidents. When a truck driver slams on the brakes to avoid road debris or hitting another car, the brakes can lock up, causing friction loss between the tires and the asphalt. As a result, the wheels slide outward quickly, pushed by the momentum of the trailer.
Other factors that can increase risk of a jackknifing accident include:
Overloading or improper loading of a truck's trailer
Negligent maintenance on the truck's braking system
Driver fatigue
A defective part or assembly
Sudden evasive maneuvers
Truck driver inexperience
Driver error or negligence
Rain, ice and slippery road conditions
Steep inclines and curvy roads
Road debris
How drivers can prevent jackknifing crashes
Commercial truck drivers, like operators of any motor vehicle, have a duty to drive safely and adhere to traffic rules. Drivers can decrease the likelihood of a jackknife accident by:
Adhering to posted speed limits
Applying their brakes as soon as possible and braking intermittently over a longer distance to avoid skidding
Maintaining a safe following distance behind other vehicles
Avoiding sharp, evasive maneuvers by staying alert to road conditions and surroundings
Ensuring truck cargo is loaded evenly and is compliant with weight standards
Slowing down according to weather and road conditions, especially with rain, ice or snow
Talk with an experienced truck accident attorney for free!
Who is liable in a jackknife accident?
Establishing liability in a truck accident resulting in serious injury or death is best left to an experienced attorney. Through extensive investigations, culpable parties can be identified, be it the driver, the trucking company or the manufacturer of a defective part or piece of equipment that failed.
Trucking companies must comply with strict federal regulations in the hiring, training and supervision of their drivers, not to mention the maintenance of their 18-wheelers. They must keep detailed documentation on the maintenance of their fleet, the number of hours driven by each driver and the repairs performed.
If evidence of negligence is found, victims are entitled to sue for monetary damages.
NYC truck accident lawyers
The law firm of Friedman, Levy, Goldfarb & Green has decades of experience litigating commercial vehicle accidents in New York. Our attorneys conduct extensive investigations, collect testimony from eyewitnesses, and secure the vehicle's on-board recorder, which holds key information concerning the truck's speed and braking just before the accident. If you or loved one was injured in a jackknife crash, we can help protect your rights.
To schedule your free case evaluation with a skilled truck accident lawyer, please call 212-307-5800.
Additional Resources:
FMCSA, Large Truck and Bus Crash Facts 2016 https://www.fmcsa.dot.gov/safety/data-and-statistics/large-truck-and-bus-crash-facts-2016
Insurance Institute for Highway Safety, Large trucks https://www.iihs.org/topics/fatality-statistics/detail/large-trucks