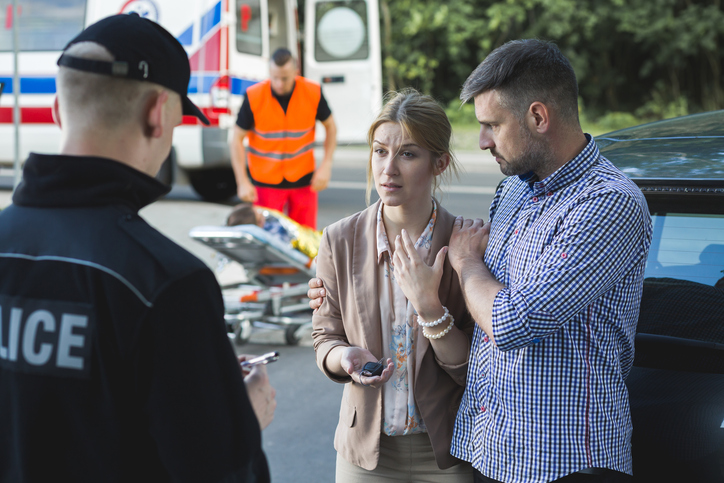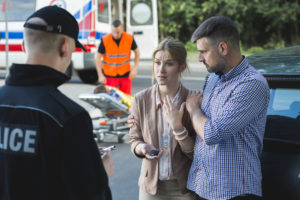 New York residents are more likely to be killed in an auto crash than by any other injury – there are more than 1,000 annual traffic deaths, and many more nonfatal injuries. These lead to approximately 137,000 emergency room visits and 12,000 hospitalizations due to motor vehicle collisions.
These crashes can involve substantial injuries leading to extensive medical treatment, crushing hospital bills, and other expenses like lost wages. The attorneys at Friedman, Levy, Goldfarb & Green in New York City are dedicated to helping those injured in accidents attain full compensation. We recommend that you take these steps to protect yourself after a car crash.
Steps to take after a car accident
Auto crashes happen in an instant, as a complete surprise. The consequences, however, can last a lifetime. It is always important to attend to physical trauma and ensure immediate safety first and foremost. With that in mind, it is also important to document every step in the process to assist in any later personal injury claims – putting a little thought in now will help you immensely in the long run.
If you are physically able to take the following steps, you have a greater chance of protecting your rights:
Stay at the scene – Unless you need to be removed immediately due to a severe injury, stay at the scene until the authorities have completed their documentation. In some cases, it is even a crime to leave the scene of an accident before this process is complete.
Assess injuries – Check not only yourself but your passengers and those in other vehicles to determine whether anyone needs emergency medical care.
Document as much as possible – Take photos of your injuries, all vehicles involved, the location of the accident and surrounding areas, and even the other people involved in the crash. If the accident draws a crowd, it can even be helpful to take a few shots of the bystanders to later identify witnesses.
Exchange information – Obtain the contact information and license plate numbers of anyone involved. Also obtain the contact information of any witnesses. Be polite and stick to facts; do not say anything that could be interpreted as an admission of fault, even out of politeness, because it could later be used against you.
Write down everything you remember as soon as possible after the accident, and as often as necessary. Write down which doctors you see, keep notes rating your pain, and track all communications including those from insurance adjusters.
How to handle insurance claims after a car accident
New York is one of only 12 states plus the District of Columbia that has implemented no-fault auto insurance laws. This means it is very difficult to file a personal injury lawsuit due to an auto accident. It is best to speak with a qualified attorney before embarking on this process.
After an accident, you will need to report the incident to your insurer, and your own insurer will be liable for your medical costs and loss wages, normally up to $50,000. It is wise to speak with an attorney first because to recover any more than the no-fault limit, you need to establish that you suffered a "serious injury" as defined in the state statutes. Saying or doing anything that could allow an insurance adjuster to minimize your injury can prevent you from receiving full compensation!
Additional compensation that may be available in cases of serious injury include:
Past and future rehabilitation costs
Emotional distress
Lost wages
Reduced earning capacity
Other things you need to do after a motor vehicle accident in New York
Once you have assessed the situation, received any necessary emergency treatment, and obtained as much documentation from the event as possible, it is important to speak with a dedicated and skilled NY car accident lawyer. New York no-fault insurance laws complicate the claims process, making it difficult for many injury victims to receive full and fair compensation, but you can protect your rights by speaking with an attorney.
The New York City car accident lawyers at Friedman, Levy, Goldfarb & Green understand the nuances of the New York compensation system and we are prepared to go to bat for you. We go above the call of duty to ensure that your case is positioned to recover maximum compensation. Call to schedule a confidential consultation with a NY accident lawyer today.
Additional resources on what to do after a car crash:
New York State Dept. of Health, Motor Vehicle Traffic Crash Statistics: New York State Residents https://www.health.ny.gov/statistics/prevention/injury_prevention/traffic/county_of_residence.htm#state