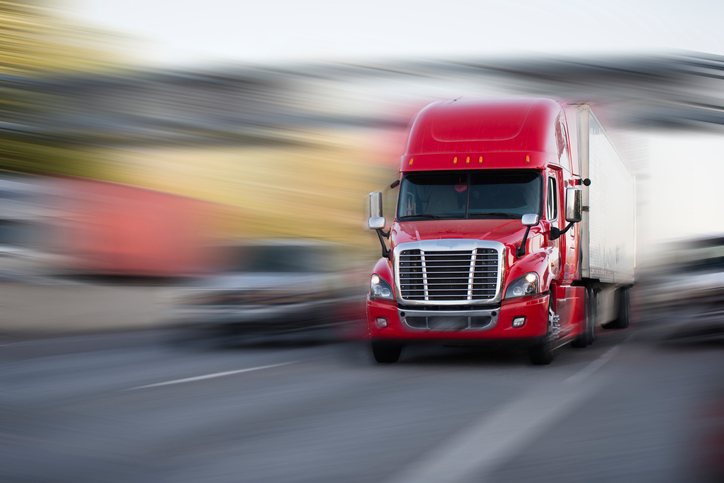 In the aftermath of a truck crash, it's only natural to wonder what happened in those moments before the crash, and what could have been done to prevent it. Finding the answers to these questions is crucial to your mental and emotional recovery after such an impactful event.
In this blog, we'll discuss some of the latest truck accident statistics, so you can see which common factors lead to injuries and fatalities in New York State crashes.   
Injured in a truck accident? Tap to call for a FREE consultation!
Do You Need a NY Truck Accident Lawyer?
According to a summary released by the New York State Department of Motor Vehicles (NYSDMV), nearly 83 percent of all truck crashes in 2014 were attributable to human error. The most recent version of NYS DMV's "Summary of Large Truck Crashes" report summarized some of the human errors responsible for truck crashes. The most common cause of crashes included:
Driver inattention/distraction (18.4%)
Following too closely (15%)
Failure to yield right-of-way (10.9%)
Unsafe lane changing (10.5%)
Passing or improper lane use (10.2%)
Injuries were linked to:
Following too closely (732)
Driver inattention/distraction (654)
Failure to yield right-of-way (425)
Unsafe speed (420), and
Unsafe lane changing (320)
The largest number of fatalities were caused by:
Unsafe speed (17)
Failure to keep right (12)
Failure to yield right-of-way (12)
Pedestrian or bicyclist confusion (9)
Driver inattention/distraction (7)
When a trucking accident was, at least in part, caused by human negligence or recklessness, the services of a New York truck accident lawyer can help you recover compensation from your losses. Damages related to truck accident injuries include medical expenses, lost wages, disability-related expenses, and undue emotional suffering.
When you have lost a loved one, a lawsuit can compensate for medical bills, funeral and burial costs, the loss of companionship and support, and emotional distress suffered by surviving family members.
In truck accident cases, liability may extend beyond the truck driver to include the trucker's employer, maintenance personnel, cargo shipping vendors, and others. Sometimes the government is liable for failure to maintain the roadways. Hiring a NY personal injury attorney with the resources to fully investigate the crash can help you get to the bottom of what happened and determine whether or not you have a valid claim.
All services are provided free of charge. Plaintiffs only pay for their lawyers upon successful resolution of the case.
Talk with an experienced truck accident attorney for free!
New York Truck Crash Statistics
According to the National Highway Transportation Safely Administration, there were 121 fatalities involving a large truck in New York State in 2017, up from 106 in 2016.
While the state is vast, most fatal trucking accidents were centered in and around the New York City metro area. Counties with the highest number of truck accident fatalities included:
New York County (11)
Kings County (9)
Bronx County (9)
Queens County (7)
Genesee County (6)
Nassau County (6)
Oswego County (6)
Westchester County (5).
The Federal Motor Carrier Safety Administration's most recent 2017 data provides a clearer picture of what's happening with big truck crashes across the country, which mirrors what we're experiencing locally.
Volume: There were 4,889 large trucks and buses involved in fatal crashes – an increase of 10% from 2016. This is 42% higher than the 2009 low, but 7% lower than the 2005 peak. The number of large trucks involved in injury crashes increased 5%.
Number of Vehicles: 63% of large truck crashes involved one other vehicle.
Type of Vehicle: Single trailers accounted for 59% of accidents; 2% were doubles and 0.3% triples.
Victims: 82% of fatalities were passengers in the other vehicle. In 91% of crashes, there is one victim.
Drivers: Most drivers in fatal accidents were middle-aged; 6% were under 25, and 6% were over 66.
Location: 57% of fatal truck crashes occur in rural areas and 27% occur on highways. Nearly a third of work zone fatalities (and 12% of work zone injuries) involved at least one big truck.
Timing: 35% of fatal truck crashes and 22% of injury crashes occur between 6 p.m. and 6 a.m. The vast majority of crashes (83% of fatal, 88% non-fatal) happen on a weekday.
Drug Use: In 2017, 252 of the 4,600 large truck drivers in fatal accidents (5%) tested positive for at least one drug. Another 59% refused testing or simply were not tested.
Get Help After A Truck Crash
A NY truck accident lawyerfrom Friedman, Levy, Goldfarb & Green will lend comprehensive support as you recover from your physical injuries. We can refer you to the best medical care providers, investigate the crash, file paperwork, and represent you in court as you recuperate.
If you have lost a loved one to a truck accident, our New York attorneys provide more than just a shoulder to cry on – we also provide the investigative muscle for establishing liability, the legal grounds to hold negligent parties accountable and prevent future harm, and the support in securing compensation to help your family recover financially from your tremendous loss.
Additional resources:
NYS DMV – 2014 Large Truck Crash Summary, https://dmv.ny.gov/statistic/2014-largetruckcrashsummary.pdf
Federal Motor Carrier Safety Administration – Large Truck and Bus Crash Facts, https://www.fmcsa.dot.gov/safety/data-and-statistics/large-truck-and-bus-crash-facts-2017