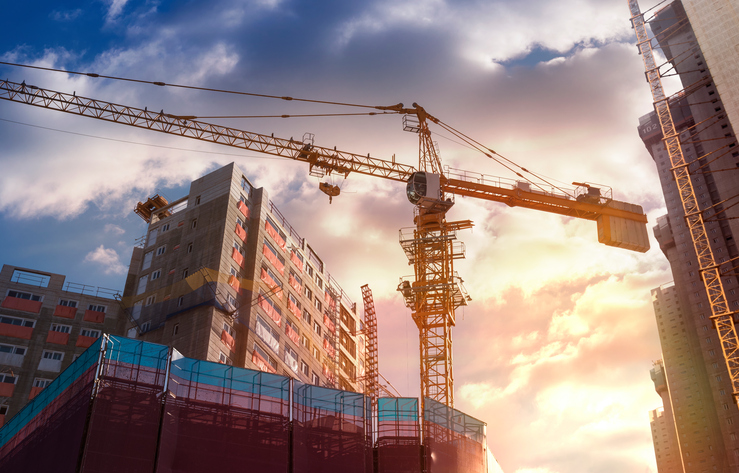 New York construction accident statistics show a steep increase in serious injuries and fatalities, while safety inspections decline. The New York Committee for Occupational Safety & Health called the 71 New York State construction worker deaths in 2016 "an epidemic of construction fatalities." The numbers reflect a workplace culture that is not as dedicated to safety as it should be. The vast majority of these incidents are preventable.
Behind the numbers, dozens of New York families are suffering in the aftermath of serious disability or sudden death. Contacting a NYC construction accident attorney at Friedman, Levy, Goldfarb, Green & Bagley will connect you with the services you need to receive expert medical care and pay for it through the exercise of your legal rights. Compensation for negligence claims may include past, present, and future medical expenses, loss of wages and productivity, emotional pain and suffering, and – in the event of death — loss of companionship and support, burial costs, and funeral expenses.
New York City Construction Accident Statistics
According to a report of the New York-Newark-Jersey City metro area published by the U.S. Bureau of Labor Statistics on March 12, 2018:
Fatal work injuries totaled 222 in 2016 for the metro area.
New York City placed #1 in work-related fatalities among the 10 largest metros in the U.S.
Nationwide, there was a 7% increase in fatal injuries from 2015-2016.
Construction and extraction occupations had the highest number of fatal work injuries with 59.
Transportation and material moving workers were at second-highest risk of death with 43 fatalities.
Men accounted for 92% of victims, with Hispanic or Latino workers accounting for nearly a third of fatalities.
From 2011-2015, construction-related fatalities in the city increased from 17 to 25.
OSHA inspections fell about 27% from 2,722 in 2011 to 1,966 in 2015.
During that time period, the number of OSHA inspectors were reduced from 82 to 66.
Of 2,000 OSHA site visits in 2014, nearly 70% resulted in safety citations.
80% of construction fatalities in 2014 and 74% in 2015 occurred at nonunion sites.
New York's Epidemic of Construction Fatalities
New York City worker fatalities have gone up 21.3% within the last five years for which data is available, but the problem is not just relegated to the city. New York State in general saw a 29.5% increase in occupational death rate during that same time period.
Despite the fact that New York ranks among the 13 safest states in occupational fatalities, its construction fatality rate puts the state among the 10 most dangerous states for construction workers.
What to Do After an On-the-job Injury
Most construction site accidents result in serious injuries, from broken bones and traumatic brain injuries, to spinal cord damage and electrocutions. The first step is always to call 9-1-1 and seek immediate medical attention. Even if your injuries were not severe enough to require emergency care, you should still see a doctor in the days that follow to report any minor symptoms. Sometimes seemingly minor aches and pains turn out to be worse than expected in the long run. Be sure to report the accident to a construction manager, project owner, or other superior at once. Later, you may need to report the accident to OSHA and insurance providers.
If you suspect your injury was not entirely your own fault, you are probably right! It's best to seek legal counsel right away to avoid dismissal of your construction accident claim. The statute of limitations for most negligence claims in the State of New York is three years from the date of the accident. However, claims against a government agency or public entity must be filed within 90 days, with a lawsuit to follow within a year. For fatalities, loved ones have up to two years from the date of the accident to file a claim on behalf of the deceased.
Call the New York Construction Accident Lawyers at Friedman, Levy, Goldfarb, Green & Bagley
If you work in New York City, Manhattan, Bronx, Long Island, or Brooklyn, have your on the job injury evaluated by a legal expert specializing in the field. Over the past 50 years, Friedman, Levy, Goldfarb, Green & Bagley, P.C. has developed a reputation for substantial personal injury settlements and jury awards. You need only look at some of our case summaries to get a sense of what we can achieve for you. Many of our NYC construction accident settlements have topped $1 million, $2 million, or even $3 million. Contact a New York construction accident lawyer for a free, no-obligation consultation to explore your full set of legal options.
Additional resources: