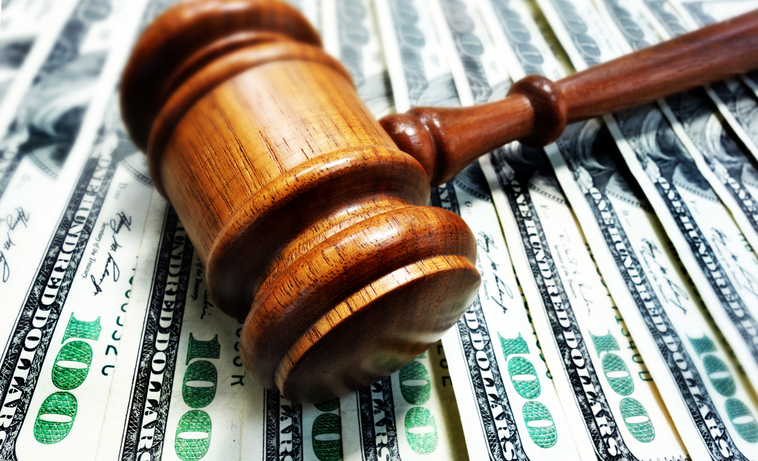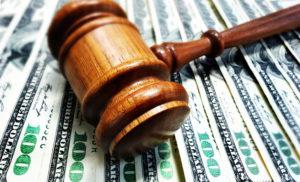 The rules for premises liability accidents in New York State are well established. If you suffer an injury when you are lawfully on another person's property, the property owner is liable if his or her negligence caused the injury. Negligence and liability can be established, for example, by showing that the owner was aware of a defect or dangerous condition on the property and did nothing about it. The more critical element of a slip and fall lawsuit is determining the monetary damages that are owed to the injured party.
The slip and fall accident attorneys at Manhattan's Friedman, Levy, Goldfarb & Green rely on our many years of experience to recover the largest possible damages awards for our clients who are injured on another person's property in Manhattan and throughout New York City and Long Island. We have negotiated with countless insurance companies to force them to consider all of the financial losses suffered by an injured party. When those insurance companies persist with unreasonable settlement offers, we take our client's cases to trial to fight for the full amount of compensation that they are owed to help them recover from their injuries.
Common Financial Damages in a Slip and Fall Accident Case
Your slip and fall accident can lead to injuries and financial losses that go well beyond your immediate medical expenses.
Those losses might include:
Past, present, and future medical bills. You might need physical therapy or multiple surgeries to remediate injuries you suffered in your slip and fall accident, or your injuries might flare up after you thought you were recovered. Our experienced slip and fall accident attorneys have a thorough understanding of the entire scope and ramifications of slip and fall injuries and the future medical costs you are likely to incur.
Lost wages and earning power. If you are unable to work for an extended period of time because of your injuries, you can lose substantial amounts of regular income and be passed over for promotions and greater income opportunities.
Extra expenses. Your transportation expenses might go up as you shuttle back and forth to doctors and therapists. You might have higher medication and other costs that you would not have incurred but for your injuries. We factor all of these costs and expenses and more into your case.
Non-economic "pain and suffering" damages. New York State does not place a cap on these damages, but the State's laws will reduce damages awards in proportion to an injured party's own responsibility for the accident and injuries. The pain and suffering damages that you are entitled to will depend upon the specific facts of your case.
Other lost value. Beyond your immediate pain and suffering, your slip and fall injuries can interfere with your relationship with your spouse and family, and your social life and the physical activities you enjoy. This lost value should also factor in to the slip and fall accident compensation that you are entitled to.
Calculation of Slip and Fall Compensation in New York
Once premises liability is established, the calculation of your compensation for your slip and fall injuries will be a fact-specific exercise. You will improve your chances of receiving a larger damages award if you have objective proof of the relevant facts.
Your actual medical expenses are easily verified with bills from doctors and hospitals. Keep receipts for prescription medications and medical devices that you need to help you recover. Compensation for anticipated future medical expenses will be determined by your general health and the nature of your injuries. Damages for some types of injuries, such as broken bones, are easier to prove than for soft tissue injuries.
You should retain all of your pay stubs, employment records, and tax returns to show a pattern of the wages and wage increases that you received.
If possible, keep a diary of your interactions with your spouse, family, and friends. That diary may show how your social and physical life has been adversely affected by your slip and fall injuries. Carefully record your real-time observations of pain and discomfort that you nay be experiencing.
Pay close attention to how your life has changed from before you suffered your slip and fall accident. Your testimony regarding the reduction of your activities as a result of your injuries may be beneficial in proving your pain and suffering.
Friedman, Levy, Goldfarb, Green & Bagley, P.C.: Attorneys for Slip and Fall Accident Victims
The Manhattan-based lawyers at Friedman, Levy, Goldfarb, Green & Bagley, P.C. understand how your life can change in an instant when you suffer a slip and fall accident injury. For more than fifty years, we have helped slip and fall accident victims in Manhattan, Brooklyn, the Bronx, and Long Island to collect compensation that can help them to recover their lifestyles and abilities.
Please see our website for more information about premises liability, damages for slip and fall injuries and other information about our legal services, or call us to speak with one of our experienced slip and fall accident lawyers about how we can help you to recover damages for your injuries. Do not hesitate to contact us, as delays in beginning the process of recovering your damages may hurt your opportunity for a larger damages award.
Additional Resources:
United HealthCare, Cost Estimator, https://www.uhc.com/understanding-health-insurance/understanding-health-insurance-costs/manage-your-health-care-costs
wikihow.com: How to Calculate Bodily Injury Settlements. https://www.wikihow.com/Calculate-Bodily-Injury-Settlements