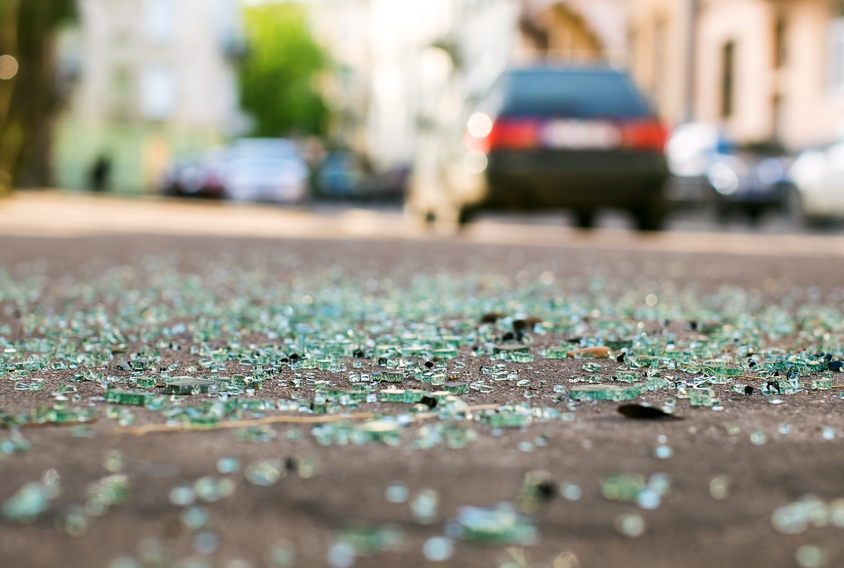 Police respond to more than 6 million car accidents a year. In a no-fault state like New York, your insurance company is supposed to pay for your damages, regardless of who was at fault for the accident. However, even with the best insurance, it could be an uphill battle to prove the full value of your claim. Often, car accident victims – injured through little to no fault of their own – wind up paying 26 percent of the expense. If your medical bills are $200,000, that's $52,000 out of your own pocket!
Not many people can afford the immediate cost of a car accident, let alone the lost wages and ongoing care for long-term disability or PTSD. Follow these tips from the car wreck lawyers at Friedman, Levy, Goldfarb & Green to pursue maximum compensation through a personal injury lawsuit.
Get out of harm's way.
If you are very seriously injured, you may not be able to move at all. Dialing 9-1-1 may be all you can do. If possible, move to the shoulder of the road, flipping your hazards on to warn other drivers of the disabled vehicle. Remember, you are required by the New York State Vehicle and Traffic Law to immediately notify the police if a person is injured or killed in a motor vehicle accident. Failure to do so could result in license suspension by the Department of Motor Vehicles.
Document what happened.
Ask the police to file a formal report, and request a copy for your records. While you wait for the police to arrive, you can gather the names of the other driver and passengers, the license plate number, insurance company name and policy number, color/make/model of the other vehicle, and contact information for any eyewitnesses.
Note the location of the accident, the direction the vehicles were traveling/facing, and the name and badge number of any responding officers. Use your smartphone camera to snap photos of the accident scene. Some insurers let you upload photos when you file your claim. Be careful what you say to the other driver. Be careful not to admit any liability for what happened.
Take care of yourself.
Even a minor symptom like dizziness, confusion, or a sore neck should be investigated by a health care professional. At least see your family physician if your injuries do not require emergency care at the hospital. Chiropractors are good medical professionals to see after an accident, as they take the time to carefully assess your "hard" injuries and refer you to the appropriate specialists. Diagnostic imaging like MRIs, x-rays, and CT scans may be necessary. You might need a psychologist, psychiatrist, or neurosurgeon to evaluate you for mild traumatic brain injury or PTSD symptoms.
Call a car wreck attorney.
Consulting with a respected personal injury law firm costs you nothing. Successful attorneys work based on contingency, meaning you pay nothing out-of-pocket, and only pay if you end up filing a lawsuit that results in a settlement or jury award.
Friedman, Levy, Goldfarb & Green is a New York personal injury firm with a 50-year track record of success. Working with an experienced car wreck lawyerfrom the beginning increases your chances of obtaining the maximum compensation, as we investigate, preserve evidence, and make sure you receive top medical care. 
File your insurance claim.
Call your own auto insurance provider, let them know, "I was in a car accident," and find out what to do after a car wreck to pursue compensation for damages. You can file by phone, online, or through an app – either from the scene of the accident or later.
When speaking with the insurance agent, you'll want to make sure you understand key aspects of your coverage:
How much collision coverage do you have (to cover your property damage)?
How much medical coverage will you receive from your bodily injury policy?
How much is your deductible (the amount you have to pay out-of-pocket toward repairs and medical coverage before insurance kicks in)?
Do you have rental reimbursement coverage? If so, what is your daily limit?
How long do you have to make a claim and submit your bills?
Get your vehicle repaired.
The insurance adjuster investigating your accident will let you know how much you'll be offered to pay for damages. Insurers typically require you to go to a designated repair center to get an estimate for repair costs. You can cross-reference the adjuster's report with Kelley Blue Book or get a few other estimates.
If you disagree with the adjuster's value, you can ask for a full report detailing how the repair costs were assessed and ask the adjuster for an explanation of the insurance payout.
When you call an NYC car accident lawyer at our firm, the burden of investigating the value of your vehicle and dealing with the insurance company is lifted. We'll make sure the damaged parts of your vehicle are preserved as evidence, should it become necessary in court. Contact us for your free consultation as soon as possible.
Additional resources: