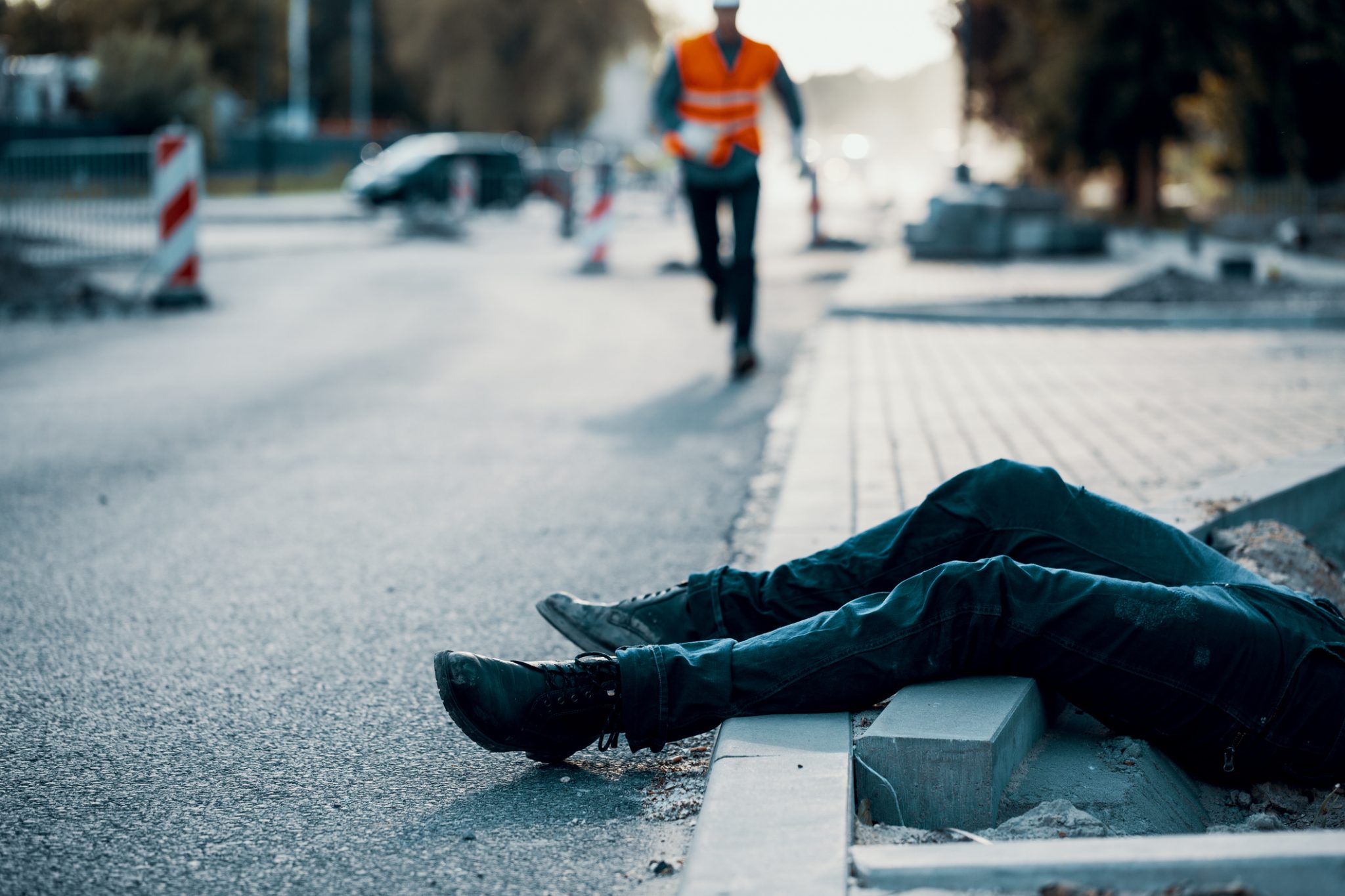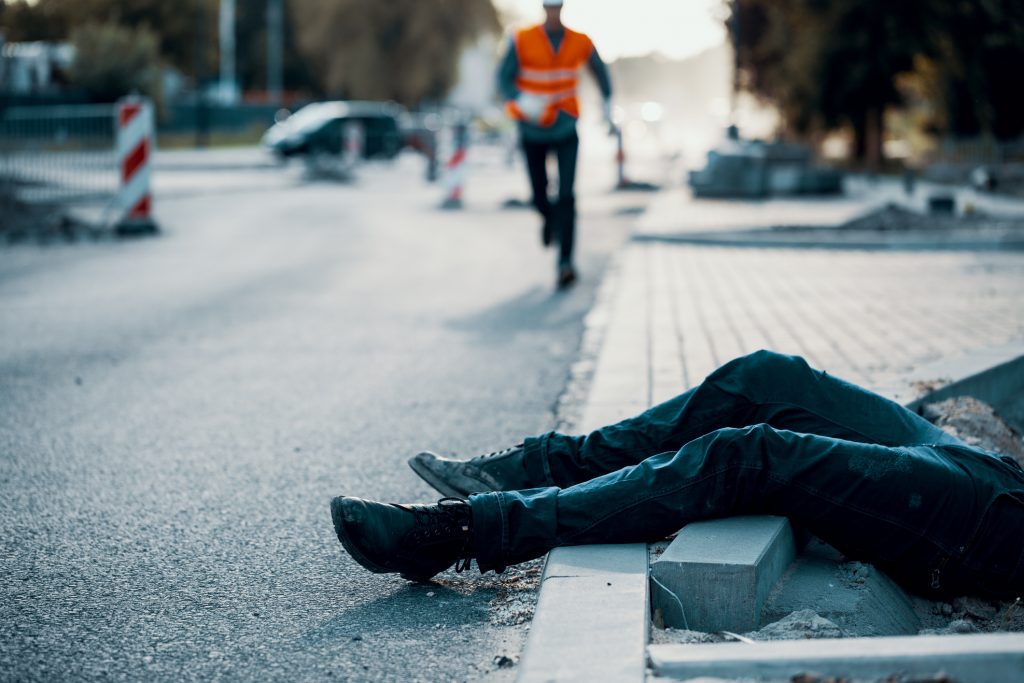 Unlike broken bones or lacerations, brain injuries are often invisible to the naked eye. A concussion is a type of Traumatic Brain Injury (TBI) that occurs when a jarring blow causes the brain to shake inside the skull.
At Friedman, Levy, Goldfarb & Green, we investigate how a concussion has impacted your life. We can determine whether you might be eligible to receive compensation to cover past losses and your ongoing expenses. Contact us for a free consultation in our New York City office or by phone.
Tap Here to Call Our Office Now
Do You Need a Concussion Lawyer?
Common causes include car accidents, falls, contact sports, and acts of violence. When the cause of your concussion is negligence, a concussion lawyer can investigate the cause of injury and help you pursue a claim for compensation.
Tapping every available resource is crucial, considering:
60% of adults with brain injuries are unemployed after two years. The national average is 5.1%.
53% of homeless people have sustained traumatic brain injuries in the past.
The average cost of the initial assessment is approximately $800 – mostly related to urgent care expenses.
The lifetime cost of treating a concussion ranges from $85,000 to $3 million.
Concussions are rarely fatal, but seizures, bleeding, and other complications are possible — especially within the first 48 hours or if a person resumes physical activity too soon following injury. The aftereffects of moderate-to-severe injury can be profound, permanent, and costly to treat.
Tap Here to Call Our Office Now
Symptoms of Mild Traumatic Brain Injury
The symptoms of mild traumatic brain injury may include:
Persistent, severe headache
Nausea and vomiting
Sleep disturbances and fatigue
Memory impairment
Anxiety, mood swings, or personality changes
Difficulty thinking clearly or speaking
Decreased mobility, balance, and coordination
Increased sensitivity to light or sound
These side effects should clear up on their own within a few weeks. However, every person's brain is different. Some individuals may have trouble resuming normal daily life and continue to display symptoms for months– or even years.
Post-concussion syndrome
Post-concussion syndromeoccurs when symptoms last beyond the expected recovery. Depending on the symptoms, individuals may need to undergo MRI or CT scans, attend physical therapy, take medication, or see a psychotherapist. Studies have shown that initial costs can range from $3,500 for diagnostic testing to $20,000 for an overnight stay in the hospital. There is nothing "mild" about post-concussion syndrome. The headaches and impaired thinking can take a heavy toll on work, resulting in lost wages and productivity.
Liability for Concussion Injuries
When a person causes another individual harm– through recklessness, negligence, or malice– the victim may file a lawsuit, seeking compensation. With car accidents, the at-fault party is usually another driver. In slip and fall cases, the property owner can be held responsible. Sports league supervisors can be held liable for allowing unnecessary roughness. Criminals can have wages garnished to pay for long-term care due to their willful misconduct.
Concussion Damages
Concussion injury compensation (also referred to as "damages") typically includes:
All related medical bills
Lost wages
Pain and suffering
These damages are uncapped in New York, which means there is no limit to how much you can receive. Your age, profession, life expectancy, and severity of symptoms can necessitate a higher amount.
Call now for a FREE consultation!
How Much is a Concussion Settlement Worth?
Concussion settlements generally range from $20,000 to $80,000 but can be worth hundreds of thousands or even millions, depending on the circumstances surrounding the case. The outcome will depend on:
Your life and how the concussion has altered it
The medical bills and related expenses accrued thus so far
Professional testimony about the costs you are likely to incur in the future
Medical testimony about your prognosis for recovery
The amount you receive will also depend upon:
Which person or entity caused your accident
The amount of insurance they carry
The egregiousness of their negligence
The willingness of the insurer to settle
Whether you shoulder any of the blame for causing the accident
All of this requires an experienced concussion lawyer who is willing to thoroughly investigate the accident, diligently review your medical records, secure expert opinions, and negotiate with insurers. It can take years to resolve complex matters, which is why it's so crucial to have an experienced attorney by your side throughout the process. Friedman, Levy, Goldfarb & Green will cover all the upfront expenses to pursue your claim and only collect a legal fee after a settlement has been reached.
No fee unless we win. Call today for a free no obligation consultation!
Contact a New York City Concussion Lawyer
Contact Friedman, Levy, Goldfarb, Green & Bagley for a free consultation with a reputable New York brain injury lawyer who cares about your struggles and can pursue a personal injury claim. Our office is located near the south end of Central Park and is conveniently situated to assist clients in Manhattan, Bronx, Brooklyn, and Long Island.